What you need to Know about PR in Central Asia
Insights on the PR market in Central Asia from a regional expert.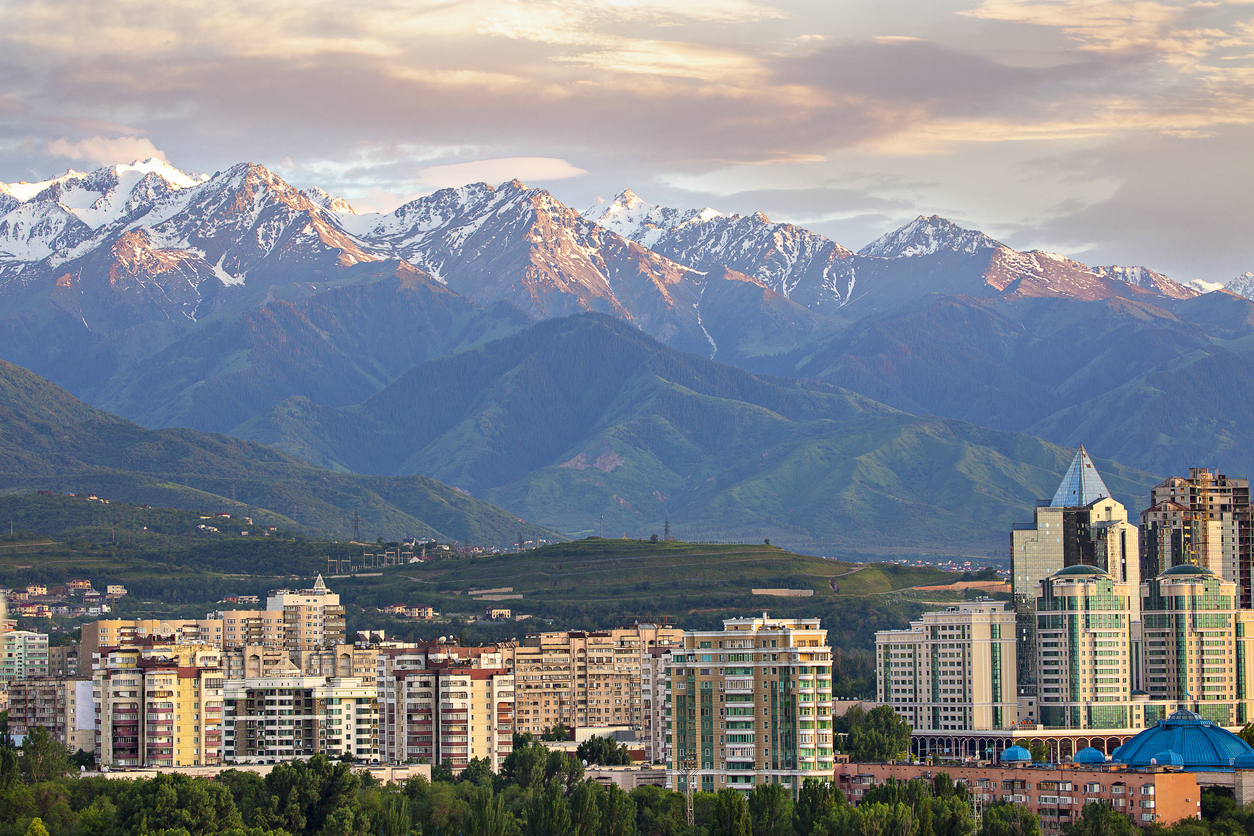 Alexander Likhtman is CEO of ITCOMMS, a PR agency for IT companies. 
Central Asia, including Kazakhstan, Kyrgyzstan, Tajikistan, Turkmenistan, and Uzbekistan (and according to some classifications, Mongolia as well), currently holds significant geopolitical and economic importance. The region hosts international forums and summits with participation from top executives of companies like Google. Alongside this, the number of local IT companies, innovative startups, and hubs for Global Top 100 companies is growing. The economic sector in Central Asia also shows a positive trend.
Amidst this rapid growth and transformation, there are unique rules at play that should be taken into account by PR specialists planning to work in this region. I arrived in the region with my team in 2022, and over the course of a year, we held several press conferences, including one with Kassym-Jomart Tokayev, the President of the Republic of Kazakhstan. We also published hundreds of articles and launched PR campaigns involving bloggers. In this article, I will share my observations about the PR market in Central Asia.
PR = Marketing
Business representatives don't always distinguish between PR, marketing, and advertising. Many are focused more on quick financial returns and sales rather than building long-term communication strategies. It's important to note that the adoption of digital technologies in Central Asia is on the rise. For instance, in Kazakhstan, Internet penetration among the majority of the population is 90.1%. This also significantly influences the role of PR, requiring specialists to be more flexible and actively utilize marketing tools.
For example, in addition to organizing organic media publications, PR specialists may be expected to launch targeted advertising campaigns. Special attention is given to working with bloggers, social media communities, and messengers. Social media platforms are becoming virtual media outlets themselves. A single Facebook post can trigger a strong public reaction or prompt local authorities to take action. This trend only intensifies with each passing year. The most popular social media platforms in Central Asia are Facebook, Instagram, and TikTok. In some countries, Telegram is also popular.
Strong emphasis on horizontal connections
The so-called grapevine communication works well here. Businesspeople and journalists trust recommendations from acquaintances, and this often becomes a key factor in decision-making processes. In each country, a lot of professionals within the same industry know each other. This is a significant advantage for PR managers because recommendations, contacts, connections, and relationships play a vital role.
On the other hand, there is a tendency for rumors in the region: public gossip and news spread through word of mouth. Nearly half of the communication efforts are directed toward digital communication, particularly in shaping and monitoring public opinion on social media.
Focus on Corporate Social Responsibility (CSR)
In recent years, there has been increasing attention given to Corporate Social Responsibility (CSR) in Central Asia. Both local and international companies recognize the importance of sustainable business practices and community engagement. PR agencies provide support to organizations in developing and implementing CSR strategies, promoting their initiatives, and building positive relationships with stakeholders. Media actively supports and positively perceives news related to socially significant issues.
Connections with government bodies and information propaganda activities
The political conditions in Central Asian countries are quite unique. For example, in Kazakhstan, politically active citizens and residents can openly express their dissatisfaction with the actions of authorities. However, the media in Tajikistan operates within strict censorship boundaries.
PR specialists working in the region must navigate complex regulatory frameworks and the established cultural context. They should strive to establish strong relationships with government bodies whenever possible.
Localization and cultural understanding
Central Asia is a region rich in cultural diversity, where each country has its own unique customs, traditions, and languages. PR specialists here must understand the local culture and preferences. This includes everything from national holidays to significant murals on house walls. For companies aiming to make a loud statement in the region, I would recommend focusing on collaborations with local artists, directors, musicians, and other talented individuals. Each country in Central Asia is rich in talent and possesses its own unique culture, of which they are very proud.
Perception of information and language
When working in Central Asia, it is important to consider the specific characteristics of different regions within the country: mentality, pace of life, information channels, and other factors. For example, media outlets in western Kazakhstan prefer smaller formats and are reluctant to seek comments from company representatives. In Almaty, south Kazakhstan,  on the other hand, journalists love quotes from brand representatives, organizers, and speakers. In Tashkent and Bishkek, communication can be conducted in Russian, while in Osh or Namangan, it would be in Kyrgyz and Uzbek, respectively.
By the way, language deserves special attention. The youth in several countries have a good command of the English language. This can be said, for instance, about Uzbekistan. However, it is still advisable to prepare materials in the national language. To do this, I recommend consulting with native speakers, as standard translation tools like Google Translate still struggle with Turkic languages and cannot fully convey the intended meaning of the text. The same recommendation applies to speakers. Ideally, the speaker should be a representative of the local culture. Alternatively, it is acceptable to invite a translator.
Most importantly: Respect
In several Central Asian countries, PR has emerged relatively recently, but that does not mean there are no professional specialists here. Many PR professionals work in international companies, represent their country in various competitions, and are highly skilled in their field. The same applies to journalists, businessmen, bloggers, and many others.
There are many excellent specialists here who launch vibrant campaigns and strive to make their countries better every day.
COMMENT