What's in store for remote work in 2022
A roundup of recent research distills 2021's big workplace trends—and crystallizes the benefits of offering flexible arrangements to employees.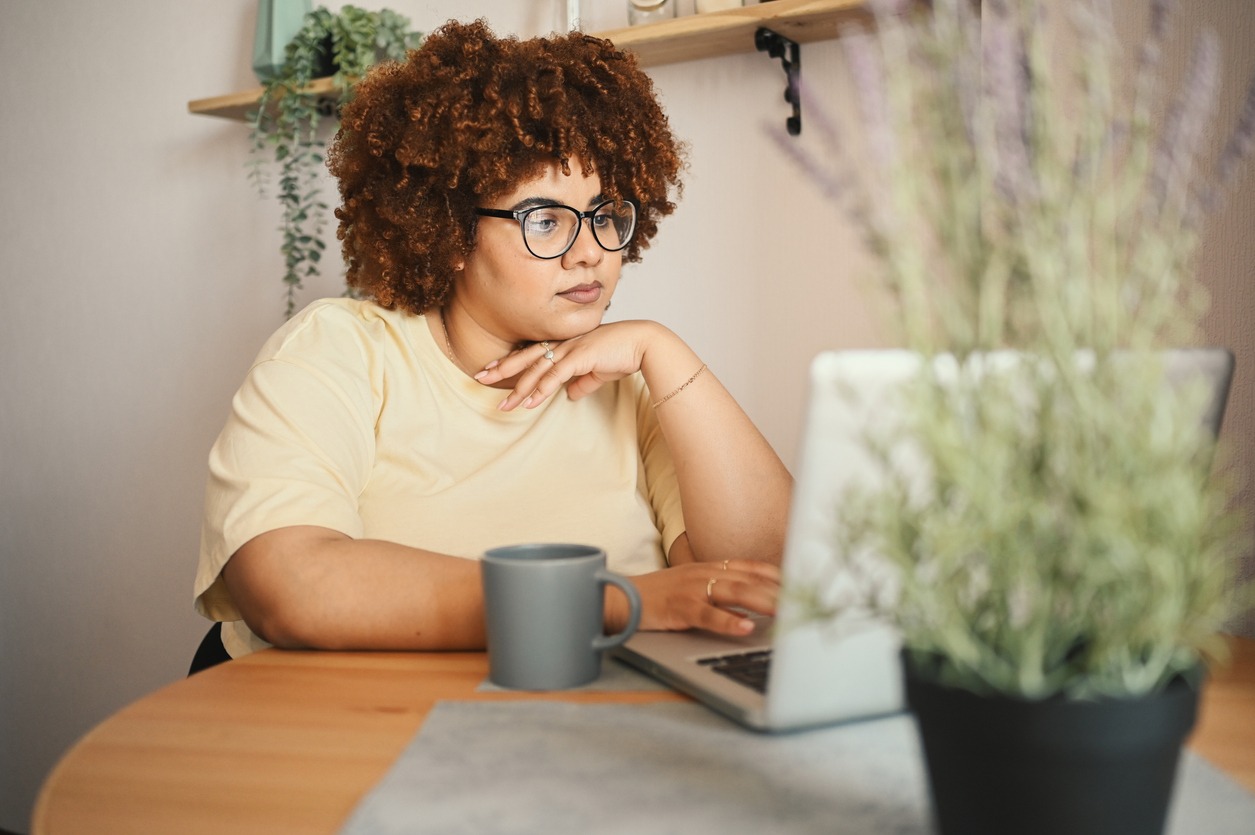 As we head into 2022, many companies are still scrambling to thread the needle on productivity, collaboration, culture and worker well-being.
There are big questions to grapple with:
Do workers even want to come back to the office?
Is it worth having a physical office anymore?
How do we maintain our unique culture amid ongoing uncertainty?
What, exactly, are we giving up if we just let everyone work remotely?
There are no easy answers here. But if you're basing protocols and policies on employee feedback, "flexibility" appears to be the byword for 2022.
What the data reveals 
According to a recent FlexJobs survey, 97% of workers want some form of remote work post-pandemic. Fifty-eight percent of those respondents want to be fully remote, and 39% would prefer a hybrid work arrangement. The data shows a clear preference for flexibility moving forward—and it hammers home the many benefits afforded by remote work offerings.
Sara Sutton, CEO of FlexJobs, elaborates on those benefits:
"From improved mental health and better work-life balance to increased job satisfaction, the majority of employees have responded very favorably to remote work, with many now strongly inclined to pursue a permanent remote career."
Brie Reynolds, career development manager at FlexJobs, adds:
"Looking ahead, it's important to formulate a long-term remote work strategy that benefits employees–and communication will be key throughout this process. Give hybrid and remote employees clarity on who to communicate with when issues arise, trust that work will be done even if employees work non-traditional hours, and regularly check-in with your team—always encouraging proactive communication, questions and discussions on any potential problems."
As return-to-office dates continue being pushed deeper into 2022, companies are being forced to determine what the future of work might—and should—look like. This is no time to dither or wait it out, either. As "The Great Resignation" picks up steam, your best workers might be gone by the time you get around to offering them what they really need to be happy in their jobs.
To help shape your own company's 2022 workforce plan, keep this compilation of data from the past year in mind:
1. Remote work flexibility helps attract and retain talent.
Seventy-nine percent of respondents to a 2021 FlexJobs survey said they'd be more loyal to their employer if they had flexible work options.
In the same survey, 44% said they know at least one person who has quit or is planning to quit because their employers are requiring them to work from the office.
Additionally, 24% of workers say the ability to work from home is so important they're willing to take a 10-20% pay cut to work remotely.
Ninety percent of senior executives now expect to work from home, according to a survey of U.S.-based hiring managers.
2. Remote work increases job satisfaction.
A CNBC | SurveyMonkey Workforce Survey found those working remotely reported a Workforce Happiness Index score of 75 out of 100, compared to 71 for in-office employees.
The same survey also found that remote employees were more likely to report being satisfied with their jobs than office-based workers (57% vs 50%).
3. Remote work is good for business and productivity.
A FlexJobs survey found 51% of workers report being more productive working from home, and 95% say productivity has been higher or the same while working remotely.
Some of the top reasons respondents gave for their increased productivity include:

Fewer interruptions (68%)
More focused time (63%)
Quieter work environment (68%)
More comfortable workplace (66%)
Avoiding office politics (55%)

Global Workplace Analytics research shows that businesses lose $600 billion a year to workplace distractions and that remote workers are 35-40% more productive than their in-office counterparts.
Researchers hypothesize that continued remote work could increase overall worker productivity in the U.S. by 5% compared with the pre-pandemic economy.
4. Remote work helps bolster mental health.
5. Remote workers save money.
Seventy-five percent of FlexJobs survey respondents ranked "cost savings" as the number two benefit of remote work, second only to not having a commute (84%).
Thirty-eight percent of respondents to an April survey estimate that they are saving at least $5,000 a year working remotely.
In the same survey, 1 in 5 estimated that they save more than $200 per week, or $10,000 a year.
6. Remote work is environmentally friendly.
7. Remote work is dramatically affecting real estate.
Sixty-five percent of respondents in FlexJobs' Annual Survey said that they would move or that they would think about moving.
When asked what factors would most influence a decision to move, the reasons included better quality of life (56%), lower cost of living or housing (45%), and different climate or better weather (35%).
A Microsoft study found 66% of employers around the world are redesigning their workplaces to accommodate hybrid work arrangements.
According to Zillow, 4.5% of renters in the U.S. (nearly 2 million renter households) who would otherwise be priced out of their current market can now purchase a starter home somewhere else in the U.S.
8. Remote work is here to stay.
According to an Upwork study, it's estimated nearly 36.2 million Americans could be working remotely by 2025
The Survey of Business Uncertainty found that the anticipated share of days working at home could triple after the pandemic ends, rising from 5.5% to 16.6% of all working days.
Employers anticipate that 10% of their full-time workforce will be working from home five days a week, compared to 10% of their full-time employees working from home one day a week in 2019.
How is your company striking this delicate balance between remote work, hybrid arrangements and in-office collaboration? Feel free to share your tips, guidance or gripes in the comments below.
COMMENT