The Daily Scoop: 'Wheel of Fortune' learned from 'Jeopardy' missteps with host announcement
Plus: Edelman cuts workforce by 4%, Shein factory tour goes left.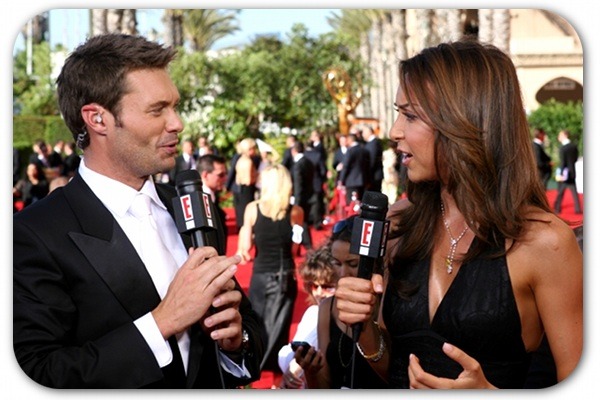 Longtime host Pat Sajak announced his upcoming retirement from the "Wheel of Fortune" show and popular host Ryan Seacrest will take his place, The New York Times reported.
"Though "Wheel of Fortune" hardly holds the same spot it once did in American culture — at its height in the 1980s, the game show had a nightly audience of more than 40 million viewers — it remains one of the most popular entertainment programs on television," the article reads.
Seacrest is looking forward to filling big shoes. He has practically been preparing for this moment over the years as a host on "American Idol" and other hit shows.
"I'm truly humbled to be stepping into the footsteps of the legendary Pat Sajak," Mr. Seacrest said in a statement. "I can't wait to continue the tradition of spinning the wheel and working alongside the great Vanna White."
Why it matters: "Wheel of Fortune" officials informed audience members and fans about their next host pick just two weeks after Sajak's announcement, a swift, calculated move.
The New York Times reported that the speedy announcement was deliberate. After Alex Trebek's death, "Jeopardy!" saw a public trial period. Executives chose an unpopular candidate and had to walk back the move, eventually settling on two hosts instead of one.
Both game shows are produced by Sony, who seems to have learned from the previous messy move.
Of course, some don't like Seacrest and would rather see someone else in the role. That is par for the course. That's inevitable — you'll never find a unanimous choice. But the speed and definitiveness of the announcement left no wiggle room. They'd found their man. And one who still captivates audiences.
The show seems to be in capable hands next year when Seacrest takes over. He is a loveable host and has the appeal and name recognition that could easily take the show to a new level.
Sony said that Seacrest is "one of the most nationally recognized voices in media today," Reuters reported.
On Instagram, Seacrest shared his thoughts on the transition and expressed his appreciation for Sajak for paving the way and building a solid viewer connection.
"Pat, I love the way you've always celebrated the contestants and made viewers at home feel at ease," Seacrest said in the post. "I look forward to learning everything I can from you during this transition."
 Editor's Daily Reads:
Edelman is slashing its workforce by 4%, or about 240 primarily senior-level employees, due in part to reorganization caused by a "cooling down," Provoke Media reported. Edelman's dealt with a hiring halt in the last few months. Yet, that "wasn't enough to counterbalance the hiring we did to meet the post-pandemic surge of business," CEO Richard Edelman said in a memo. The PR industry is not immune from the over-hiring many industries saw during and immediately after the height of the pandemic and is now forced to make difficult decisions to correct. Combined with an unsettled economic environment, be prepared for other agencies to follow suit.
Shein hosted social media influencers recently during a trip to Guangzhou, China where they learned about the controversial company's inner workings. The fashion influencers visited one of its 6,000 factories but some called it a "propaganda trip" because Shein has a long history of allegedly abusing workers and harming the environment. Some of the influencers' cheerful demeanor in their follow-up videos  sparked controversy and backlash from followers. The videos also inspired a TikTok parody comparing Shein's factories to the Triangle Shirtwaist Company factory in New York City, in which 146 workers died during a fire.
Publishers Clearing House agreed to pay $18.5 million to consumers in a settlement for "deceptive sweepstakes practices." The Federal Trade Commission is making PCH to change its sweepstakes entry and how they process sales, end surprise fees and more. The Commission said that PCH uses "dark patterns" to purposely mislead consumers about signing up for the company's sweepstakes drawings. PCH admitted no wrongdoing in the settlement.
Sherri Kolade is a writer at Ragan Communications. When she is not with her family, she enjoys watching Alfred Hitchcock-style films, reading and building an authentically curated life that includes more than occasionally finding something deliciously fried. Follow her on LinkedIn. Have a great PR story idea? Email her at sherrik@ragan.com. 
COMMENT
Tags: Wheel of Fortune