White House claps back and influencers help resurrect Tasmanian tiger
Plus: Millennials are the biggest creators.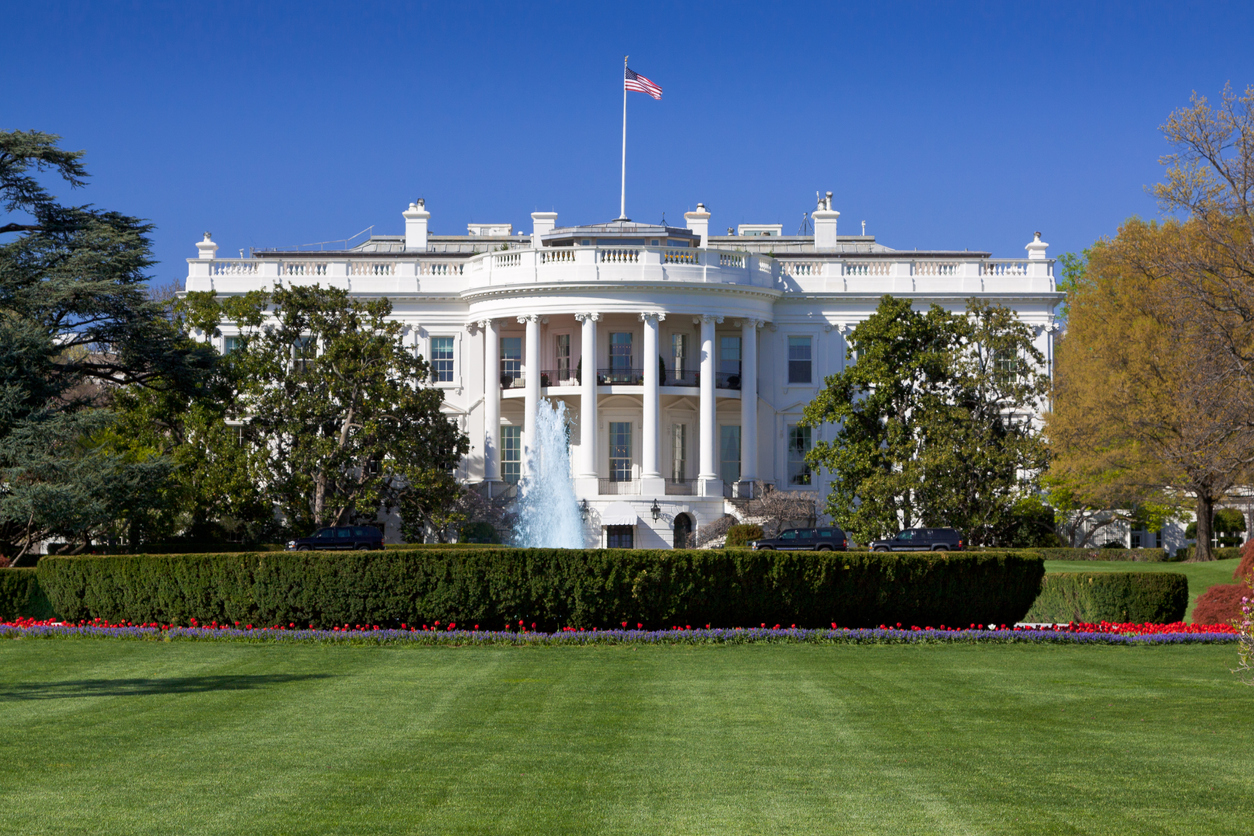 The official White House Twitter account isn't letting a few lawmakers rain on its student loan forgiveness parade. Thursday night, @WhiteHouse posted a series of matter-of-fact tweets that called out House representatives for criticizing the debt forgiveness plan even though they had personally benefited from PPP loan forgiveness.
The Twitter thread started with a clip of Rep. Marjorie Taylor Greene (R-GA) speaking on Newsmax about how "completely unfair" it is for the government to use taxpayer money to cancel a portion of student loans. The White House shared the video with the caption, "Congresswoman Marjorie Taylor Greene had $183,504 in PPP loans forgiven." 
Congresswoman Marjorie Taylor Greene had $183,504 in PPP loans forgiven.https://t.co/4FoCymt8TB

— The White House (@WhiteHouse) August 25, 2022
The rest of the thread calls out Rep. Vern Buchanan (R-FL), Rep. Markwayne Mulline (R-OK), Rep. Kevin Hern (R-OK), Rep. Mike Kelly (R-PA) and Rep. Matt Gaetz (R-FL), all of whom had much larger PPP loans forgiven. Although the thread was unexpected, it was a simple and effective way to point out perceived hypocrisy without offering additional commentary. 
Here are today's other top stories:
Biotech company uses influencers to promote 'de-extinction' plan
The team behind the Tasmanian tiger "de-extinction" plan is working with influencers to promote its research. Last week, scientists in the U.S. and Australia announced an ambitious,  multimillion-dollar project to resurrect the thylacine, a marsupial that died out in the 1930s, and reintroduce it to its native Tasmania. The resurrection effort is a collaboration between Colossal Biosciences, a Texas-based biotechnology firm specializing in "de-extinction," and researchers at the University of Melbourne. 
The project has received mixed responses, but some influencers, including self-described curiosity explorer Kendall Long, have already shared promotional content on Instagram and Twitter using the hashtag #ColossalPartner. Ben Lamm, Colossal chief executive, believes a social media presence could build awareness and in turn, attract funding. "Everyone is competing for audience attention, he said, according to The Guardian. "It is not about getting support from influencers but  actually getting the message out." 
Why this matters: Lots of brands partner with influencers as a way to attract attention. However, this is not a common practice in scientific research. As the fight for funding gets more and more competitive, we may see more of these types of partnerships.
MEASURED THOUGHTS
Adobe recently released its new "Creators in the Creative Economy" study, which surveyed more than 4,500 global creators. The software firm defines a "creator" as someone who participates in creative activities — photography, creative writing and NFT creation, for example — and shares that work online monthly. The survey found that about 50% of creators look beyond monetary rewards; they are more interested in expressing themselves and doing something fun.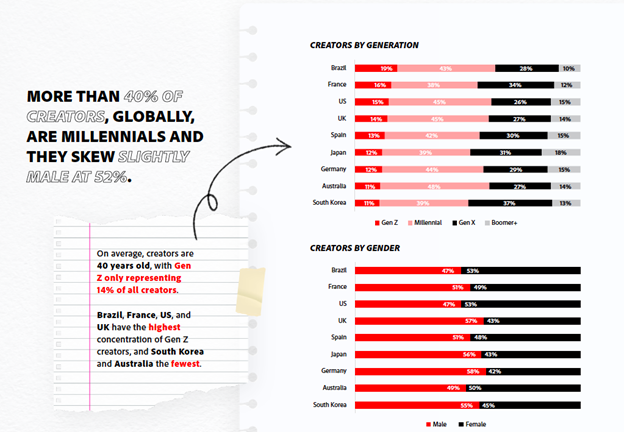 Interestingly, more than 40% of creators, globally, are millennials. While Gen Z's countless TikTok trends make it seem like the younger generation is boosting the creator economy, the average creator is actually 40 years old. Maria Yap, vice president of digital imaging at Adobe, told Fortune that millennials "were the group that really started to tap more into the idea of, can I make more money with this [than with my day job]?" 
Google tests new 'Popular on Twitter' display in search results
Google is trying out a new way to display tweets in Google search. A new "Popular on Twitter" panel is showing up for some location-based search queries, providing additional context based on trending tweets. SEO expert and Rank Ranger CEO Shay Harel posted some screenshots on Twitter and said it would be interesting to see how the feature develops. 
Google has been incorporating tweets from celebrities and brands into its search results for several years. However, the change allows the search engine to provide more real-time engagement data. Although there's not a lot of information at this stage, it's worth monitoring and seeing what tweets come up in search results.
Why this matters: Time to roll up your sleeves and put those Twitter skills to good use. Whether or not your audience is on Twitter, they're almost certainly using Google. If "Popular on Twitter" panels are here to stay, now would be a good time to start maintaining a regular tweet schedule.
Dawn Olsen is a writer who went to an out-of-state engineering school (Purdue University) to get an English degree. She has lived in Indianapolis for 10 years and spends far too much time on Twitter. In fact, she's probably thinking about Twitter right now.
COMMENT