White House leans on influencers, ChatGPT shifts work culture and more
Plus: Viral video gets Chapman University class out of final.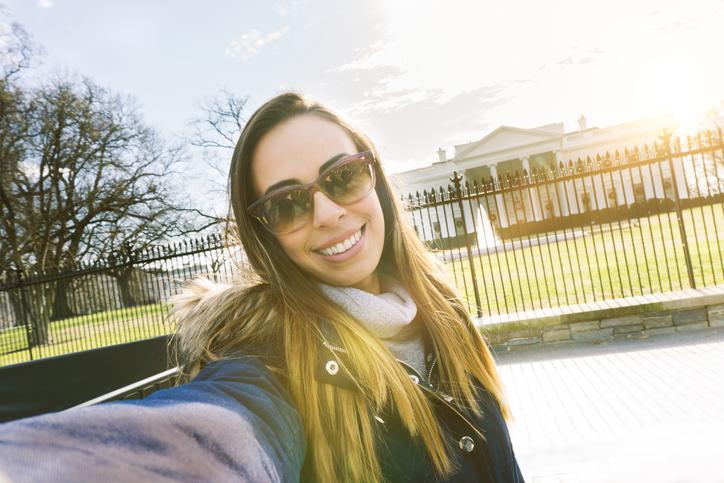 President Joe Biden is bringing social media influencers to the forefront of politics and using them to "target those who may not follow the White House or Democratic Party on social media — or who have tuned out mainstream media altogether," according to an Axios article.  
Four Biden digital staffers are homed in on influencers and independent content creators, per the article.  
"The staffers officially work for the White House, not Biden's campaign — but reaching young and suburban voters is clearly a priority," the article notes.   
Jen O'Malley Dillon, White House deputy chief of staff discusses.  
"We're trying to reach young people, but also moms who use different platforms to get information and climate activists and people whose main way of getting information is digital."  
Boston College professor Heather Cox Richardson, Harry Sisson and Vivian Tu are several such influencers the White House plans to use.  
Axios noted that the White House wants to connect with influencers who have local ties so when Biden visits their state, connections are already made "just as its regional team has built relationships with local media outlets." 
Why it matters: Using influencers to get messages has been a vital tool for many industries for years, but now it's taking over politics, too If you don't think influencers can fit in your industry, it may be time to reconsider. The White House is finding real benefit from these communicators – and odds are good that you can, too.  
Friend or foe? ChatGPT in the workplace.   
ChatGPT is gaining steam all over, especially in the workplace.  
"With workplace standards constantly evolving on a daily basis, many have begun to wonder how AI chatbots fit into the workplace. Could they drive creativity? Could they stunt employee development? Could they steal jobs altogether?" A 2023 WordFinder survey surveyed over 1,000 individuals about their ChatGPT usage at work.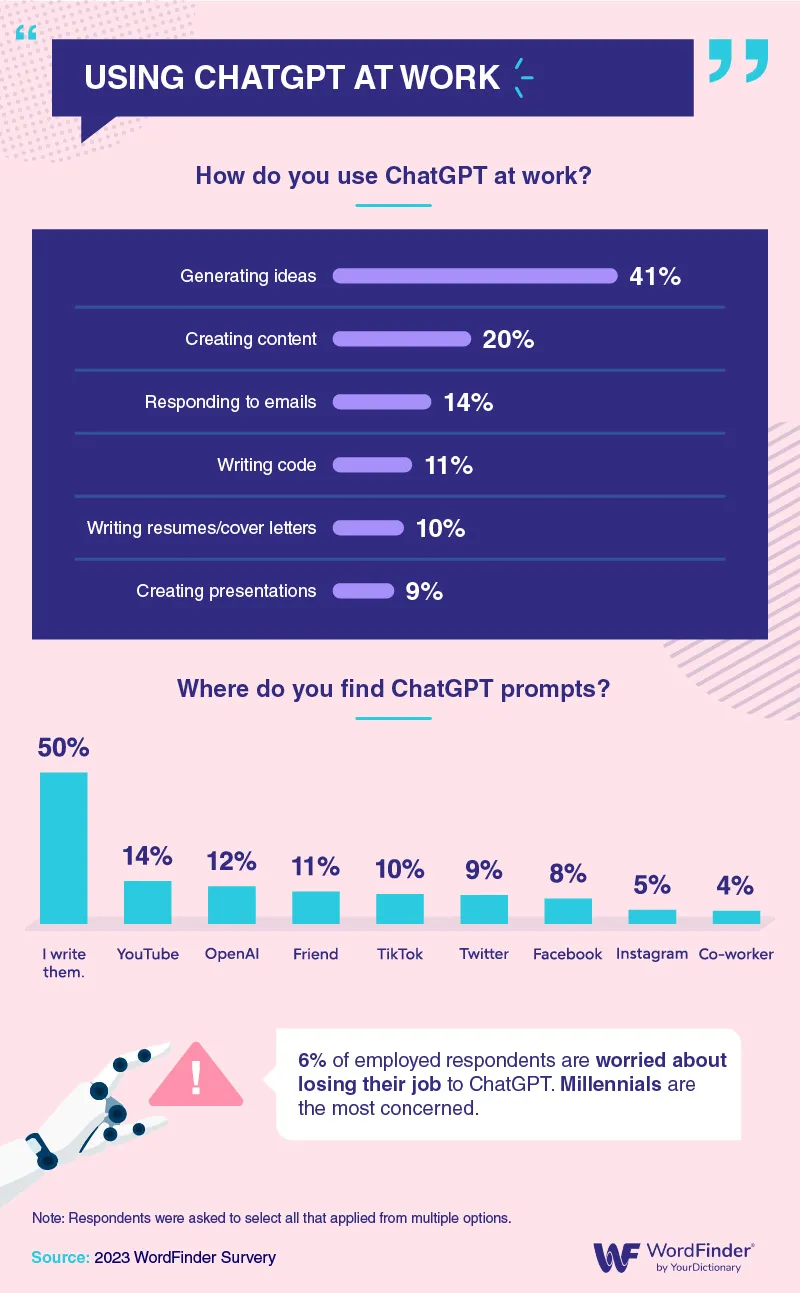 According to the results, about one in four people use ChatGPT for work; 29% do so without their employer's knowledge, per the survey.   
Forty-one percent who use ChatGPT at work do so to create new ideas, while 73% think it will boost efficiency. 
The survey adds that workers in tech (62%), healthcare (59%) and marketing (56%) are most likely to use ChatGPT. 
Why it matters: If you aren't at least experimenting with AI in your workflow, you're likely going to be left behind. But above all, be honest and transparent. Have conversations with your team about using ChatGPT and be clear this isn't something that needs to be done clandestinely. Create a culture where you can work together to understand these tools in a way that delivers the best returns.  
A viral video got a class out of their final 
A Chapman University marketing student lived everyone's dream by getting her entire class out of a final exam after her video went viral, CBS News reported.   
Adjunct professor Matthew Prince (who is director of PR and marketing at Taco Bell by day) challenged his 80-student Influencer Marketing class to complete the "unattainable" task of gaining a million views on TikTok. The prize? Getting to skip out on their final exam.  
However, determined Sylvie Bastardo, a 20-year-old student, got more than that figure with over 5 million likes while acquiring thousands of followers in the process, the story adds.   
Her three-second video shows her in Prince's classroom. The text on the screen simply reiterated the goal: "TikTok Influencer Challenge – First to reach viral status wins. (Me vs. the entire class.) If you win, the final is canceled."  
"My professor said if our class got a TikTok to 1 million likes he would cancel the final!! Please like!!!" the caption read.   
"I think people were drawn to it because who wants to take a test?" Bastardo said in the article. "I think people were motivated to help me not have a test and everyone in my class."   
The video amassed over 5 million views. 
Why it matters: An outrageous social challenge can be a great tool to gain attention. By offering a dream scenario – like getting out of a final – you can grab the attention of others who can live vicariously, even if they won't win the prize themselves. PR pros can think of their own ways to communicate fun, engaging, or inspirational messages to their audiences to gain traction, meaningful connections and followers.  
Connect with audiences by combating widespread health misinformation   
Lifespans in the United States are getting noticeably shorter by three to five years, which is lower than in other high-income countries, CNBC reported.  
Why?  
Due to, in part, misinformation, Food and Drug Administration Commissioner Dr. Robert Califf said in a CNBC article.  
"It's looking worse, not better, over the last several years," Califf told CNBC.  
Factors like race, ethnicity, income, education and living in a rural area (receiving different information sources), add to life expectancy disparities, he said in the article.  
Califf explains more to CNBC.
"Why aren't we using medical products as effectively and efficiently as our peer countries? A lot of it has to do with choices that people make because of the things that influenced their thinking. You think about the impact of a single person reaching a billion people on the internet all over the world, we just weren't prepared for that. We don't have societal rules that are adjudicating it quite right, and I think it's impacting our health in very detrimental ways."  
He adds in the article that there has to be better regulation, like "specific authorities at FDA, FTC and other areas" to identify misinformation.  
Why it matters: Healthcare brands, pharmaceutical companies and other similar entities can do major work to combat misinformation while promoting their core messages. By producing science-based, fact-checked brand journalism that provides credible information, these groups could also assist in identifying and squashing misinformation through social media posts, interviews and other forms of PR. By taking attention away from the lies, a lot of good can come from this and help others in the long run live quality lives.  
Sherri Kolade is a writer at Ragan Communications. When she is not with her family, she enjoys watching Alfred Hitchcock-style films, reading and building an authentically curated life that includes more than occasionally finding something deliciously fried. Follow her on LinkedIn.  
COMMENT
Tags: White House