WHO renames monkeypox, Tampax apologizes for tweet and more
Plus: Whatever is happening with Twitter today.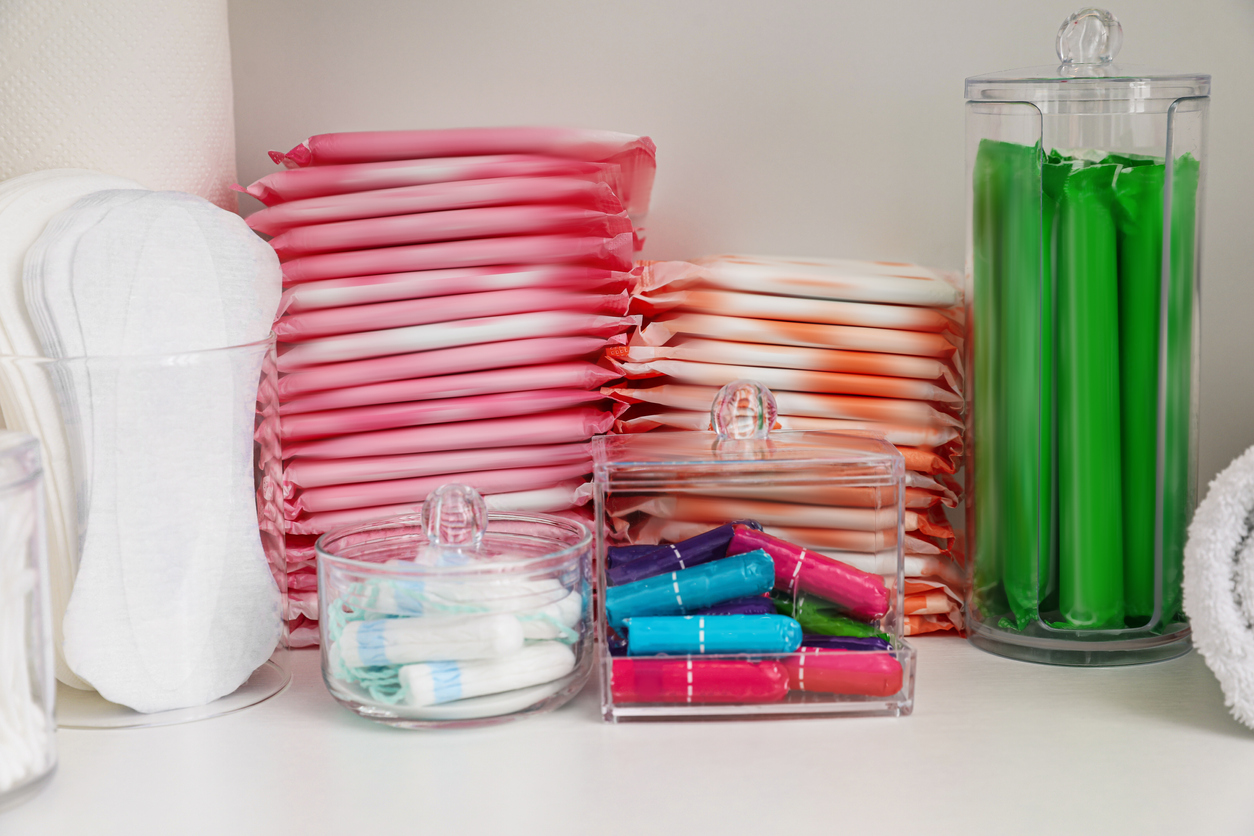 Monkeypox is now known as mpox.
The World Health Organization, a branch of the U.N., said in a statement that it will begin using the new name for the disease after several nations asked for a change following the rise of  "racist and stigmatizing language online, in other settings and in some communities was observed and reported."
Human monkeypox was first named in 1970, WHO said, though the disease has gained increased attention in the last year as cases surge.
The new name was determined after consultations with medical experts, representatives from 45 countries and the general public, who had a chance to submit suggestions. "Mpox" was chosen based on a variety of criteria, including "rationale, scientific appropriateness, extent of current usage, pronounceability, usability in different languages, absence of geographical or zoological references, and the ease of retrieval of historical scientific information," according to WHO. Mpox also offered the advantage of being a viable name in most languages.
Why it matters: The language we use matters, and the names that we give things have power. As we saw with COVID-19, racist name variants can quickly give root and influence perceptions of disease, hurting real people and making it harder to combat the illnesses on the ground. WHO accelerated what's usually a years-long naming process, acted transparently and with an eye to their diverse constituents around the world.
It's a good reminder to stay mindful of the associations and stigma around word choice when considering overall branding and name changes — even if the thing being named is an infectious disease.
Tampax apologizes for tweet that sexualizes periods
Tampax, owned by Procter & Gamble, apologized for jumping onto a meme in a way many found offensive.
In a now-deleted tweet sent on Nov. 21, the brand wrote, "You're in their DMs. We're in them. We are not the same," Business Insider reported.
The tweet is a take on a long-running meme that playfully indicates romantic interest, but users agreed it's a bit creepy when it involves menstruation — a process that is not sexual.
I'd say you're pretty much exactly the same as the creepy men in women's DMs.

Thanks for showing us exactly who you are – good to know you think women's bodies and the endemic levels of men's choice to rape us is just a big joke. #BoycottTampax https://t.co/yOkQyh1yY7

— Dr Shonagh Dillon (@ShonaghDillon) November 22, 2022
After outcry, Tampax deleted the tweet and issued an apology:
We messed up with our last tweet. We removed it and we apologize to everyone we offended. Respect is central to our brand values – our recent language did not reflect that.  We have learned from this, and we will do better.

— Tampax US (@Tampax) November 26, 2022
It's worth noting that much of the outcry in the replies to their apology have nothing to do with the actual tweet, and instead attack Tampax's past statements affirming that not all people who use menstrual products are women.
Why it matters: Whenever you get involved with a meme, there's a risk it could go awry. That risk is heightened even further when you're commenting on a natural process that's as stigmatized and misunderstood as menstruation. It's a reminder to be careful, but the message shouldn't be to pull back completely. Learn from past mistakes and apply them forward.
What measurement metrics PR pros are using
A survey of 483 comms pros from Ned's Job of the Week and Sword and the Script Media asked what metrics are most popular for tracking PR success. These were the results:
56% said web traffic/web analytics
51% said impressions / estimated site traffic (i.e. Similar Web)
50% said the number of placements/mentions
41% said email open rates
36% said clicks / CTRs
35% said earned media attribution
33% said executive feedback
31% said sales qualified leads (SQLs)
27% said employee engagement surveys
22% said conversions/registrations/downloads
Are you keeping track of these items? Any surprises here? Read the full report here.
The daily Twitter dump
Another day, another batch of news on the bird app.
Let's quickly round up what's going on.
Elon Musk has threatened to "go to war" with Apple. His complaints are twofold: first, Apple has reportedly nearly stopped its ad spend with Twitter. That's a huge loss, as Apple was Twitter's single largest advertiser in Q1, spending $48 million with the  service, according to the Washington Post.
Musk claims Apple's lack of advertising is an attack on free speech, even though choosing to advertise (or not) is itself a form of free speech.
Second, Musk says Apple has threatened to stop listing Twitter on the app store, something that's almost always a death knell. While Apple isn't commenting, the Washington Post reports that "Apple previously has revoked App Store privileges from companies that broke its security policies or hosted violence and other problematic content."
He's also floated the idea of making his own smartphone if Apple delists Twitter.
In less existentially threatening news, Musk also said it's "on the todo list" to expand tweets from 280 characters to 1,000 characters.
Why it matters: Just more of the continuing chaotic saga that is Twitter. Whether any of these things will come to fruition, who knows.
Allison Carter is executive editor of PR Daily. Follow her on Twitter or LinkedIn.
COMMENT
One Response to "WHO renames monkeypox, Tampax apologizes for tweet and more"
Thanks for picking up the bit on PR measurement, Allison.