Whole Foods and Six Flags CEOs criticized for messaging, The Academy apologizes
Plus: Celebrities ditch social media to focus on mental health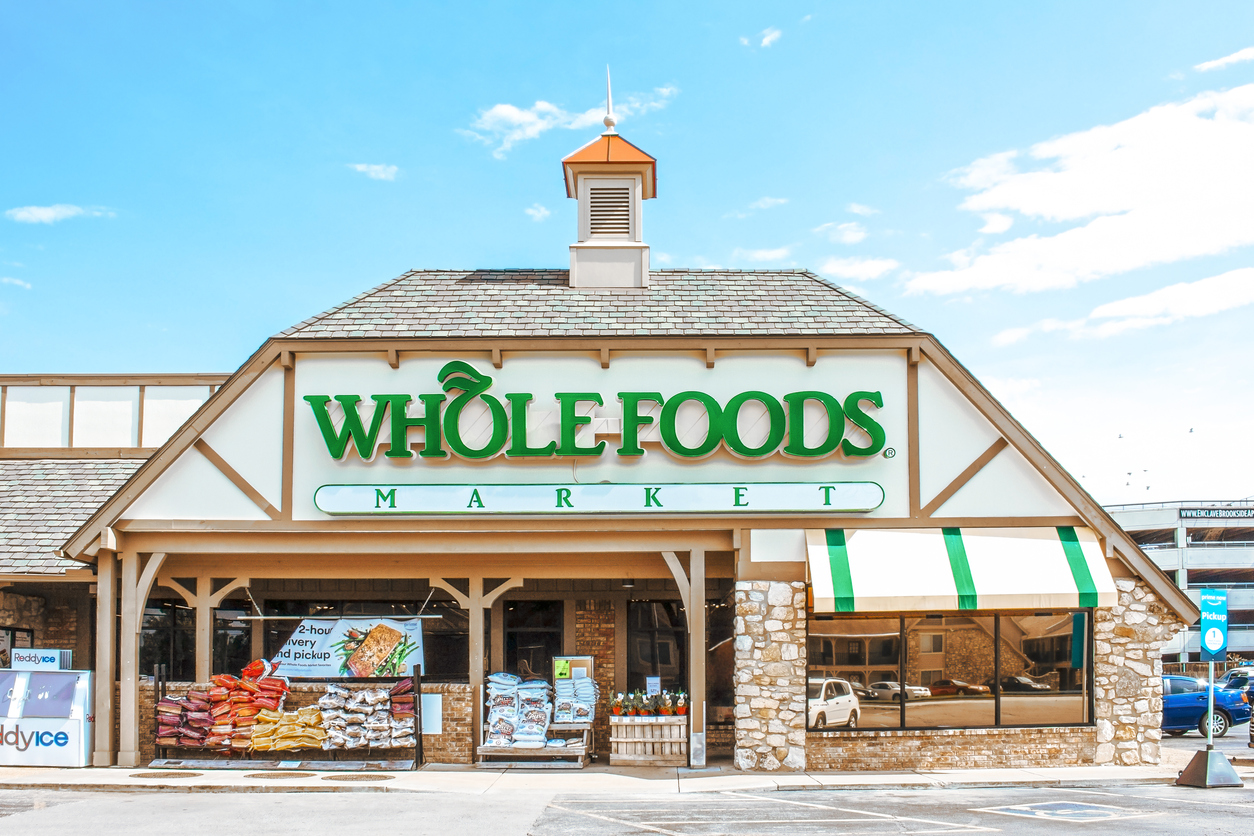 An increasing number of celebrities are stepping away from social media to focus on their mental health. In the past week, 'The Flash' star Ezra Miller, 'Spider-Man' star Tom Holland and Olympian Gabby Douglas have all discussed mental health.
"There is an awful stigma against mental health and I know that asking for help and seeking help isn't something that we should be ashamed of, but it is something that is much easier said than done," Holland said.
His message coincides with Douglas', who said she wants to "feel light and happy again." Douglas, who won gold in both the individual all-around and team competitions at the 2012 London Olympics, thanked her fans for their support and encouraged them to take time off for themselves, if needed.
Miller, who has faced legal issues and abuse allegations, apologized for his behavior and stated that he is seeking treatment for "complex mental health issues." All three are credited with speaking up about mental health and helping to erase the stigma associated with it.
Here are today's other top stories:
CEOs of Whole Foods and Six Flags say not-so-nice things about their customers
The CEOs of Whole Foods and Six Flags are both under fire for comments about their customer base. In a podcast appearance last week, Whole Foods CEO John Mackey said he doesn't believe the United States is on the right track. "I feel like socialists are taking over," he said. "They're marching through the institutions. They're taking everything over. They're taking over education. It looks like they've taken over a lot of corporations. It looks like they've taken over the military, and it's just continuing."
Mackey, who plans to retire from the left-feeling grocery chain on Sept. 1, said these feelings have been weighing on him for a long time. He griped that young people "don't seem like they want to work," and said it's a privilege, not a right, to do meaningful work. 
The CEO of Six Flags, Selim Bassoul, also criticized younger people, saying the parks had become "a daycare center for teenagers." Now, the theme park operator is in the process of an aggressive marketing strategy that targets families or young adults who are willing to spend more money. His goal is to transform Six Flags' average guest from "the Kmart, Walmart to maybe the Target customers." Bassoul's comments quickly drew scorn from several Twitter users, who described the CEO's statements as classist and "just idiotic." 
Why this matters: More and more people want to work with companies that align with their beliefs. Ideally, leadership should have the same core values as the company itself. That ensures everyone is on the same page and working toward the same goals.
MEASURED THOUGHTS
Almost three-fourths (74%) of U.S. adults believe recycling helps protect the environment. A similar share of people (77%) of people also said manufacturers are responsible for combating climate change. These views are the same across party lines, with 69% of Republicans, 70% of Independents, and 81% of Democrats believing that companies are responsible for dealing with the plastic packaging they produce. 
The study, conducted by Morning Consult, also found that more than half of U.S. adults support a ban on single-use plastics as soon as possible. Some federal phase-outs of single-use plastics are already in action; in June, the Interior Department announced it would eliminate the sales of plastic water bottles at national parks over the next decade. The push against single-use plastics is undoubtedly going to change how some companies package their products. It's time for brands to think about how they can become more eco-friendly and provide easy and accessible options that use less plastic.
Academy apologizes to Sacheen Littlefeather for treatment at 1973 Oscars
The Academy of Motion Picture Arts and Sciences has formally apologized to Sacheen Littlefeather for her mistreatment at the 1973 Academy Awards. The Native American activist and actor, who attended the Academy Awards on behalf of Marlon Brando, was the first person to make a political statement at the Oscars Ceremony. 
When Brando was announced as the best actor winner for his role in "The Godfather," Littlefeather took the stage to make a powerful and poignant statement about the depiction of Native Americans in the entertainment industry. She was booed during her statement, and it's reported that, offstage, six men had to restrain actor John Wayne from trying to attack Littlefeather. The Academy acknowledged the toll the experience had on Littlefeather's personal and professional lives:
"The abuse you endured because of [your] statement was unwarranted and unjustified. The emotional burden you have lived through and the cost to your own career are irreparable. For too long the courage you showed has been unacknowledged. For this, we offer both our deepest apologies and our sincere admiration." 
Littlefeather said the apology was heartening, adding that she never thought she would live to receive one. Despite the decades it took to receive the apology, Littlefeather handled the situation with levity. "We Indians are very patient people — it's only been 50 years! We need to keep our sense of humor about this at all times. It's our method of survival." 
Why this matters: Progress comes from introspection. How and when a company apologies for actions can be the difference between saving its reputation and being tarred for life. You don't want to let things fester; act promptly and show real remorse.
COMMENT