Why social media personalities are acting like publishers — and how brands can join in
Creators and influencers are going more direct-to-consumer. Where do brands fit in?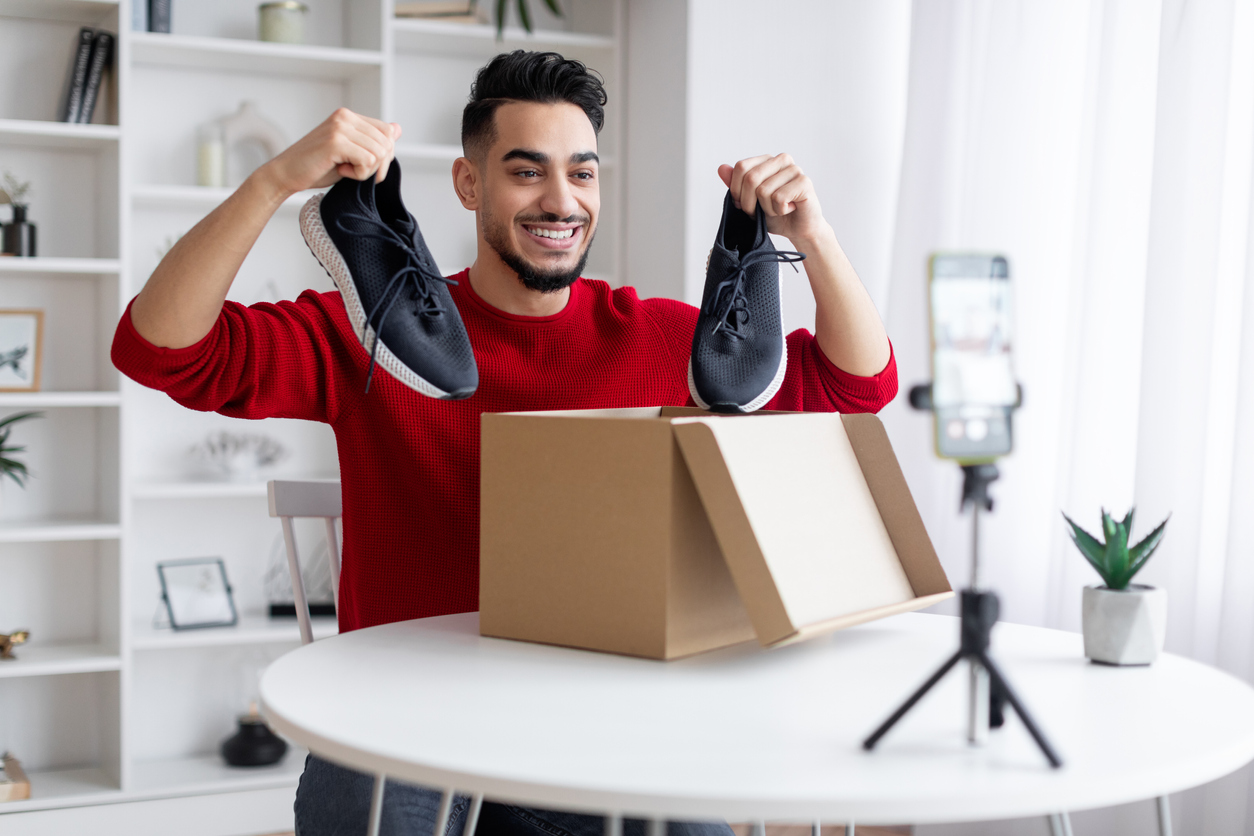 Across YouTube, TikTok, Reels, and even Facebook and Pinterest, creators and influencers are rulers of the socialsphere and all the benefits that flow through it.  
Yet after a series of snafus in the creator space over the past few years, as well as tightening marketing budgets and a maturing internet economy, brands have grown more discerning about the partnerships they pursue. Meanwhile, creators have learned the value of their work and are requiring fair compensation and assurances that, say, an army of Bud Light fans won't come after them for promoting beer and… well, existing. They're taking matters into their own hands and increasingly expanding their reach beyond phone screens. 
For an eagle-eyed view of what creators are up to — and how brands can get in their games — we went back to school with Dr. Karen Freberg, professor in strategic communication and director of student advertising and marketing agency The Bird's Nest at the University of Louisville in Kentucky. 
[RELATED: Join us in Austin for our Future of Communications Conference]
Influencer-to-consumer modeling 
Want to chat with MrBeast, Tom Brady or Kendall Jenner? Now you can — or AI-powered chatbot versions of them — in your Instagram DMs and Facebook Messenger.  
"The notable trends we are seeing right now with the creator economy is a shift from public facing content to a direct-to-consumer model with exclusive subscriptions, channels, and interactions," Karen said. "The move for creators is to share content still for everyone to see, but they are following the social media platforms in a pay-to-play model." 
TikTok, X and other platforms have recently amped up their subscription-based options for popular creators, enabling fans to pay to access their content directly rather than earn money from a brand seeking to access their audience. (And let's be real, OnlyFans beat them all to it.) 
Creators are, in a sense, acting as publishers with social media platforms as their content management systems.  
Freberg also cites social media doyen Matt Navarra's social media-focused Geekout WhatsApp community, which has gone subscription-only with Geekout PRO. 
The concept? "If you want the exclusives… and get the most value, you must pay," she said.  
The brand opportunity 
For smaller creators and influencers, the DTC take on emerging social can manifest as a means of removing the need for brand partnerships — aside from, of course, the platforms on which they serve content — to earn big.  
"The question is — which creators are succeeding in this new space right now in the dark social creator economy?" Freberg posited. 
The content and hype have to be big enough to get fans to buy into subscription ventures; otherwise they'll end up creating content for an empty room. 
That's why the lion's share of this trend is going to the biggest creators, influencers and even celebrities. Still, good content is good content, and strategic brand partnerships can build up some of that hype. 
Freberg noted the example set by an actual DTC brand, then-small business Little Words Project, maker of friendship-style bracelets. The then-tiny DTC brand was founded in 2013 by Adriana Carrig and rose to popularity through its social media presence. But that presence led to partnerships with Nordstrom, Target, Lizzo's Yitty, and is now appropriately tapping into the Taylor Swift hype with the help of Dunkin'. As of 2021, the brand has a shop in Manhattan that has topped six figures in sales — all, ultimately, thanks to the audience it built with its strong social content.  
The takeaway for others? "Tapping into pop culture moments with alignment and creative strategy makes a win-win situation for brands and creators," Freberg said. "If it is forced, everyone will know. If it's new and unique, everyone will be talking about it. Attention is the most important currency when the brand/creator collaboration inspires, interests, and informs audiences." 
And given how quickly creators and influencers come and go, brands ought to be keeping an eye on their habits and new ways of interacting with emerging social features will be key to innovative partnerships going forward, rather than pure follower and subscriber counts. 
"I think brands are always looking for the next big influencer and creator, when they should be looking at the one who has the most investment, loyalty, and unique perspective to offer," she added. 
As these trends evolve, one thing remains constant: Marketers and PR pros could benefit from ensuring that they know why both their fans and influencers' fans keep coming back, and tap into the heart of that reasoning. 
For more insights into what lies ahead for social media and more, join us in Austin for the Future of Communications Conference, Nov. 6-8, 2023.
Jess Zafarris is a content director, editor, journalist, speaker, social media engagement strategist and creator. Her 13 years of experience in media have included such roles as the Director of Content at Ragan Communications, Audience Engagement Director at Adweek, and Content Strategy Director and Digital Content Director for Writer's Digest and Script Mag. Follow her on Twitter/Threads/IG and Tiktok @jesszafaris  and connect with her on LinkedIn.
COMMENT