Why Zoom has changed the game for Montieth & Company
The videoconferencing tool has allowed managing partner Montieth Illingworth to connect with clients around the globe, push D&I efforts and boost employee morale.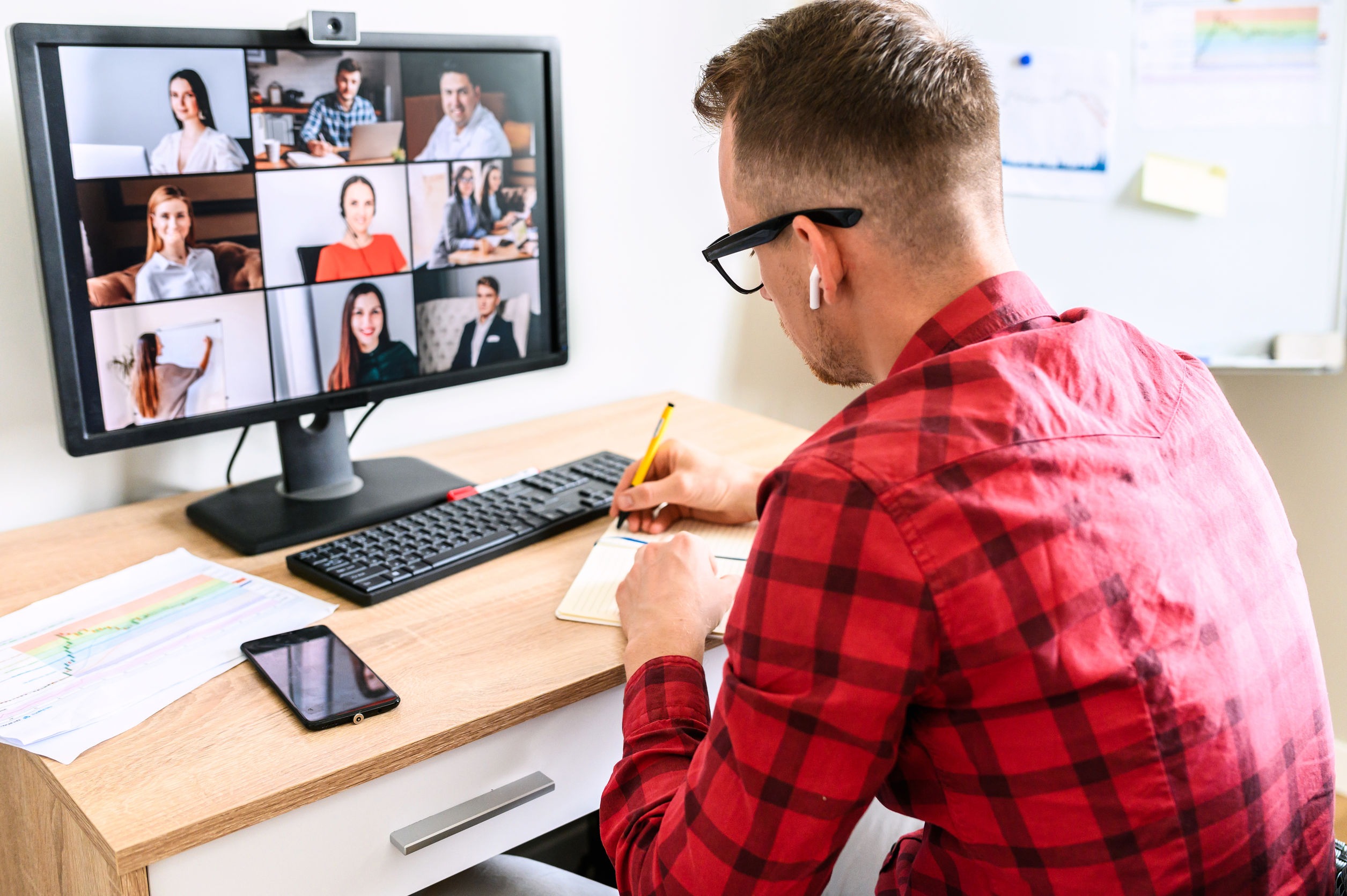 Zoom fatigue is real—but let's not discount the benefits that have come with videoconferencing software amid the COVID-19 crisis.
No matter how soon we find ourselves back in the office again, video calls will likely play an important part of the future as teams work to stay connected, reduce travel and support a more mobile workforce.
It's been a real benefit for Montieth Illingworth, CEO and global managing partner for Montieth & Company, even on tough problems like diversity and inclusion, which has heated up as a topic for the industry in recent months.
We caught up with Illingworth for the latest in our "Day in the Life" series. Here's what he had to say about maintaining balance in the current business environment: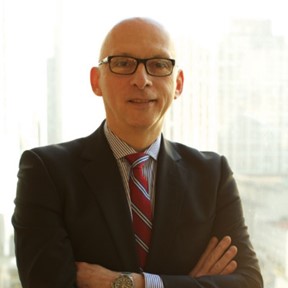 How much coffee do you drink during a day?
I'm pretty disciplined about my coffee. I grind fresh and use a filter, and drink the whole pot by noon. That's it on coffee for the day.
Who is the most important person you talk to every day?
It's most important to me to talk to my family every day. I think everyone is having a hard time creating boundaries, while there's no clear beginning and end to the remote workday. Prioritizing conversations with my family, especially my 13-year-old – who, as you would expect, struggles with the social isolation – makes me a more empathetic colleague, and empathy is a key leadership quality. It grounds my perspective and reminds me that we're all not simply working from home; we're at home, working during a crisis.
3. How much of your day is spent on Zoom calls?
No two days are the same, but I spend a large portion of my time overall on Zoom, and it's growing in frequency. The technology has allowed me to virtually meet with the whole, global team on weekly company-wide calls, and to facilitate important check-ins with everyone individually. I think it plays a huge role in keeping the morale up and tuning into how we're all experiencing this crisis differently.
We've also seen a broad uptick in demand for PR and communications during the crisis. Zoom has enabled us to support our existing clients across the Americas, Europe and Asia, and to meet with new clients, excited to communicate more effectively during this time of great challenge and change. I'm particularly proud of the way we've used Zoom to support our Diversity & Inclusion efforts, offering virtual media training to underrepresented spokespeople.
4. What's a tool you couldn't live without right now?
My spin bike. I'm an avid cyclist, and when I can't get on the roads, I'm working out indoors. It helps me stay sane. I think within a few months my workout "tools" will grow in type and function and look like a full gym! But I also learned a couple of weeks ago that I cannot go a day without my wireless router, which I upgraded. A recent storm knocked the power out and because I live in a semi-rural area, I was driving all over in search of cell service. We've had a cloud-based document management system for seven years, making the transition to remote work relatively seamless, so long as there's stable internet access!
5. What's been the biggest change you've faced since the pandemic started?
The biggest change has been adapting to how multi-faceted today's crisis is, and as a global business we've experienced each of those facets. There are wide-ranging health, social, political, business and economic implications which we've all been touched by to some degree. We're fortunate, though, to have founded Montieth & Company in the midst of the Great Financial Crisis. We know from our experience in 2008 that if there's anything more important than anticipating issues, it's being adaptable to our clients' needs. So, we navigate the all-encompassing nature of the current crisis by staying informed and relying on our flexible, integrated and efficient global model to anticipate and meet clients' evolving needs and to adapt accordingly.
6. Are you still working from home? If so, what's been your favorite part of WFH?
Montieth & Company has hubs in New York City, London, and Hong Kong, and clients in 10 countries. Prior to COVID-19, I spent a lot of time on the road seeing colleagues and clients. I miss that time and now that I'm total WFH I've tried to create new routines in my day to make it as productive and enjoyable as possible. The moment I wake up, I've got emails from around the world so mornings are devoted to team and client Zoom calls; afternoons are focused more on work product and business management then the big reward of the day is my work out and time with family.
7. What's your No.1 message to clients, co-workers or employees for the rest of 2020?
I was raised in Canada and we had an expression in hockey: Focus on where the puck is going not where it is. That means anticipate and be proactive, which is one part a creative exercise imagining possibilities, and one part a discipline about focused execution. Be proactive in setting boundaries for your workday; anticipate both the challenges and opportunities emerging from the crisis; improve your own communications, so that there's a constant dialogue, and constant learning, as things continue to evolve. I've been through five boom and bust cycles in my lifetime, and this is definitely the most challenging.
8. What makes you hopeful about the future of PR? Any big predictions for 2021?
The success we've had collaborating with new and existing clients throughout the crisis gives me hope. The greatest value we can bring to clients is to help them succeed with their biggest opportunities and meet their greatest challenges. We've seen a new urgency around both: Asset managers want to be even more transparent with their clients about the market environment and their investment strategies. Transportation and manufacturing companies have seen a nosedive in demand, forcing them to cut costs and shore up their balance sheets to maintain liquidity as best they can. That needs to be communicated to shareholders, and how they're positioned for a return of demand. But there are corporations across sectors also taking advantage of weakness in their competitors and grow their own market share, both organically and through M&A, and want to highlight that strength to their investors.
I can't imagine 2021 being any more challenging than 2020 but, of course, it probably will be. Work-from-home is here to stay, and PR firms will have to be sure it's optimized, first for teams and for clients. Social isolation can be really corrosive to people. Political and social polarization is reaching a new extreme, and that's going to test all of us. I'm a big believer in the merits of globalization, that the world is getting smaller, and that means devoting more time and attention to the benefits of everyone working together to solve the growing list of problems we all face, from climate change to income inequality. It's a long list. I'm an optimist and I know if we do it together with a sense of the common good, we can solve just about any problem.
COMMENT