Wing sauce lip gloss, real-time Pinterest analytics and back-to-school shopping
Plus: Airbnb removes a listing for a former slave cabin.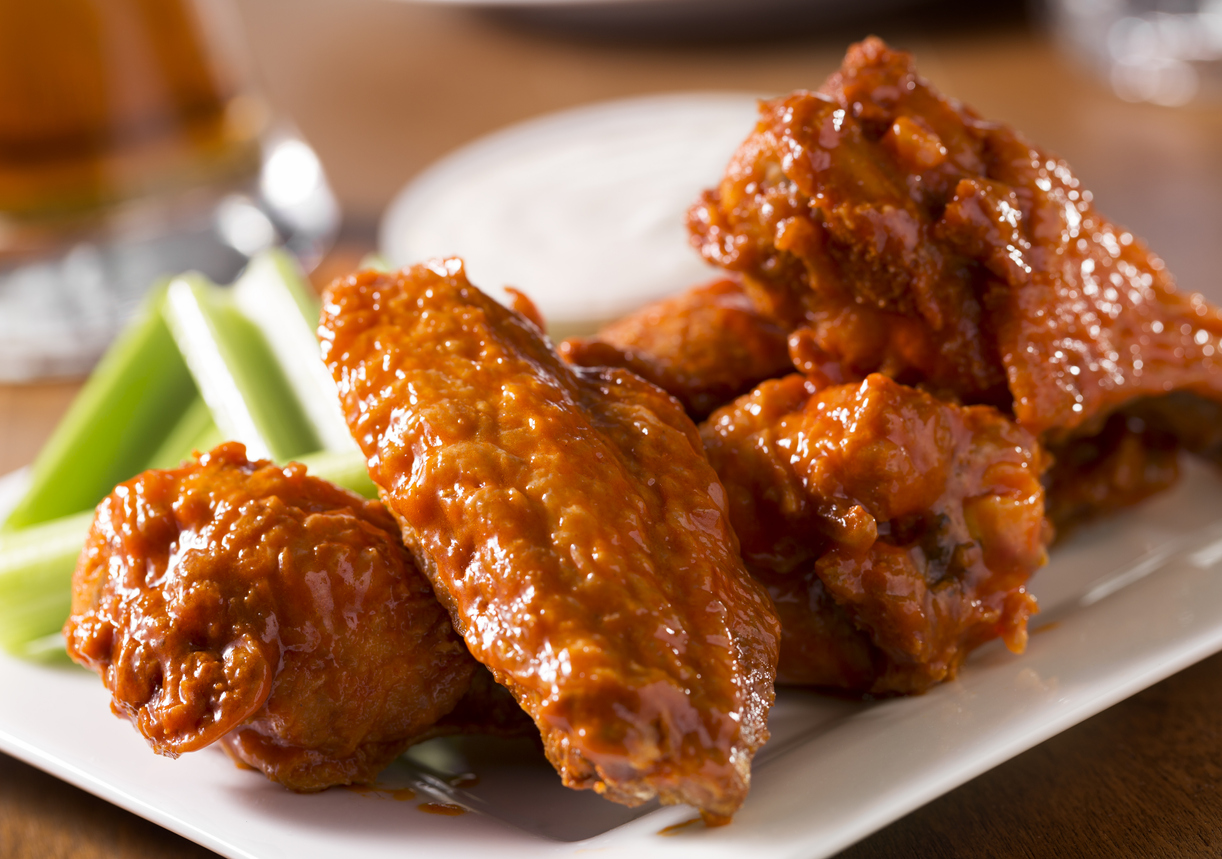 Following a viral TikTok video, Airbnb removed a listing for a former "slave cabin" in Mississippi. Wynton Yates, a Black lawyer from New Orleans, posted screen grabs of the listing, which was called "The Panther Burn Cottage at Belmont Plantation." According to the screenshots, the structure was described as an "1830s slave cabin" and also used as a "tenant sharecroppers cabin." 
"This is not OK in the least bit," said Yates in his post. "How is this OK in somebody's mind to rent this out … a place where human beings were kept as slaves, rent this out as a bed and breakfast?"
Airbnb removed the listing, as well as other reported slave quarter listings, and issued an apology. "We apologize for any trauma or grief created by the presence of this listing, and others like it, and that we did not act sooner to address the issue." It's a good reminder that platforms like Airbnb that host others' content have to be constantly aware of cultural sensitivity. If you don't discover it, someone else will … and lambast you on TikTok.
Here are today's other top stories:
Watch real-time analytics on Pinterest
Last year, Pinterest launched idea pins, which contain shoppable, multi-page videos. Now, to continue its shift into eCommerce, the social media platform has announced real-time analytics. Available on mobile through Pin Analytics, the feature can help brands customize content and optimize their websites. It also makes it easy for people to check their stats on the go. 
While it can be highly beneficial to see how users react to boards and ads, Pinterest explained that real-time metrics are estimates and subject to change. They also noted that real-time insights are not available for audience metrics, such as monthly total engaged audience. However, users will be able to check impressions, engagements, pin clicks, video views and saves. 
Why this matters: The risk with real-time insight is that it can lead to knee-jerk reactions. Before over-optimizing and tweaking content, give it time to gain some traction. If a particular photo or video is pushing traffic to a company's website, they can feature it in more pins and boards to increase the number of impressions. 
MEASURED THOUGHTS
Class is in session! Thanks to back-to-school planning, Reddit reported 85 million monthly views across parenting communities. The most researched topics for parents were electronics, office supplies and apparel, with 92% of parents making a purchase based on what they found. Students also looked at electronics, office supplies and apparel, but 56% also researched dorm room equipment. 
Just over half of students (54%) said they were inspired by a new product or brand on Reddit, compared to 70% of parents. While it's more likely for a Reddit user to be a Gen Z-er than a parent, both generations view Reddit as a go-to place for back-to-school purchases. MasterCard Spending Pulse even forecasted that back-to-school spending would increase by 7.5% this year. For brands, it's time to kick those school campaigns into high gear. Social media has a starring role in helping families get ready for the upcoming school year, and you don't want to miss the opportunity to promote your products.
Applebee's releases lip glosses that taste like wing sauce
In honor of National Wing Day and National Lipstick Day, Applebee's partnered with Winky Lux, a makeup and skincare brand, to launch what may be the first beauty product for wing lovers. Dubbed Saucy Gloss, the limited-edition collection includes four lip glosses inspired by Applebee's wing sauces. When the casual dining restaurant chain approached Winky Lux, co-founder and CEO Natalie Mackey embraced the opportunity to partner.
"What could be more genuine and fun than spicing up a kiss with our delicious Saucy Gloss? We love adding a playful touch to everyday beauty … This collaboration captures the cutting-edge product innovation and playful spirit of our brand."  
The sweet and spicy shades include Get Me Hot Buffalo, Sweet Chile Kiss, Be My Honey Pepper and Honey BBQ-T. And if that wasn't saucy enough, Hannah Lux Davis, who usually works with A-listers like Doja Cat, Demi Lovato and Ariana Grande, directed a music video called "Taste My Face." The two-minute banger includes lyrics like "These lips are out of lockdown and inbound, so pucker up. I hope you like it spicy because I'm hot sauced glossed up." 
Why this matters: Remember Starbucks' Unicorn Frappuccino? (Of course you do.) Out-there ideas can pique curiosity. Is there something you can do for National No Rhyme or Reason Day (Sept. 1)? Taco Day (Oct. 4)? World Kindness Day (Nov. 13)? It's okay to think outside the box, and brands shouldn't underestimate the power of humor. According to a research study by Oracle, 91% of people prefer brands that are funny. It's important to note that partnerships can also help; when more than one company participates in a campaign, it's more likely to catch consumers' eyes — especially important for a slightly aging brand like Applebee's that needs to attract a new audience.
Dawn Olsen is a writer who went to an out-of-state engineering school (Purdue University) to get an English degree. She has lived in Indianapolis for 10 years and spends far too much time on Twitter. In fact, she's probably thinking about Twitter right now.
COMMENT