Wish's senior social media lead: It's OK to talk about your wins
Industry veteran Carmen Collins reminds us that it's important to know your limits and block off time in your calendar—and celebrate win you reach the finish line.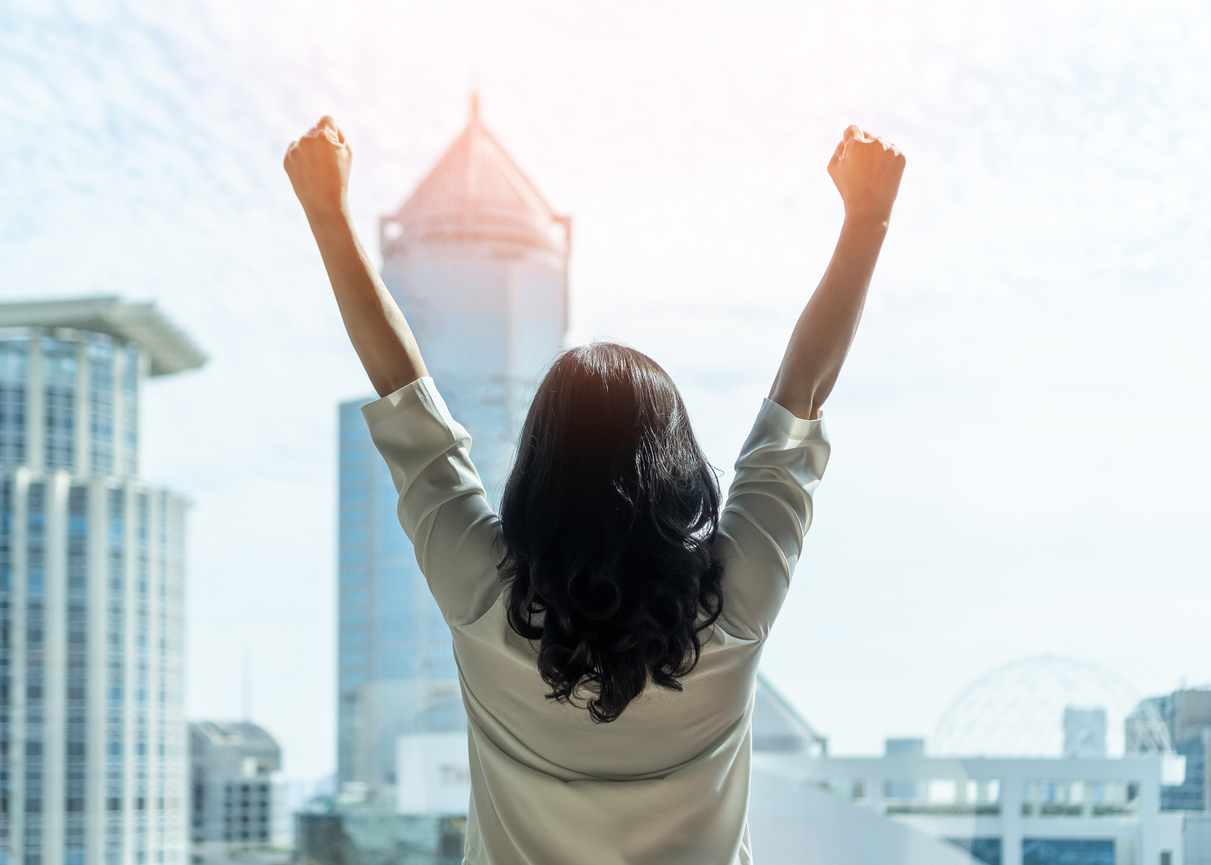 One of the big lessons for many workers during the COVID-19 pandemic was just how unsustainable some of their work habits were.
It's a reevaluation of work culture and personal priorities that has underpinned social shifts like "The Great Resignation" or the slowed return of women back into the workforce. Words like "flexibility" and "balance" are getting a lot more focus.
And it's something that Carmen Collins has been talking about a lot on her LinkedIn page. Collins, who is the senior social media lead at online retail platform Wish and a member of PR Daily's Editorial Advisory Board, has been encouraging colleagues to rethink their relationship to work:
So, what does balance look like for Collins? We caught up with her to get some of her tips and tricks for a better work life as part of our "Day in the Life" series.
1. What's your favorite part of your morning routine?
Collins: I'm not much of a morning person –ha! However, once I get up, I like sitting in the sunroom to soak up as much light as I can to get my brain started for the day.
2. Who's the most important person you talk to every day?
Collins: My husband. He's my "bounce-off" guy. He shows me perspectives I may not have considered before.
3. What's the biggest challenge you've faced in your career?
Collins: Being an overachiever and working to meet goals while forgetting that I'm human and it's not always about how many hours you've worked.
4. What's your best book or podcast recommendation for PR colleagues?
Collins: Any of Jay Baer's books, and his podcast, Social Pros.
5. What's your favorite tool you use regularly for your work?
Collins: My phone. When you're a social media professional, it's the tool of your trade. You have to remember how you consume social media on your own, to help you position social media content for your audience.
6. Are you in an office/remote or both? What do you like (or dislike) about your current setup?
Collins: I've been 100% remote, even before the pandemic. I get so much more done. That said, it then makes the line between work life and home life a little blurrier, so it's important to set boundaries and separate "me time" from "work time."
7. What's one trick you use to promote well-being, make yourself feel good at work?
Collins: Blocking off focus time in my calendar. If I didn't block time, I'd be in non-stop meetings all the time. I have a "no meeting Friday" rule where I use that time to catch up on my to-do list, but I also try (I'm getting better at it) to block a half hour for lunch so I can remember to eat. One of my goals for spring is to take more "walking meetings" outside.
8. What's the best advice any one has ever given you in your career?
Collins: The best advice I've been given is to own my success. It's okay to talk about your wins.
It's more about how you talk about them that's the key. And the best advice I give to every person I've ever managed (and some I haven't) is: You won't wake up when you're 90 and say "gee, I wish I would've worked more." You'll wish you had spent more time with family, traveling, playing with your dog, etc.
COMMENT