Women share experience with gender bias for International Women's Day
Leaders from integrated strategic communications and public affairs consultancy Fourtold offer lessons from their careers.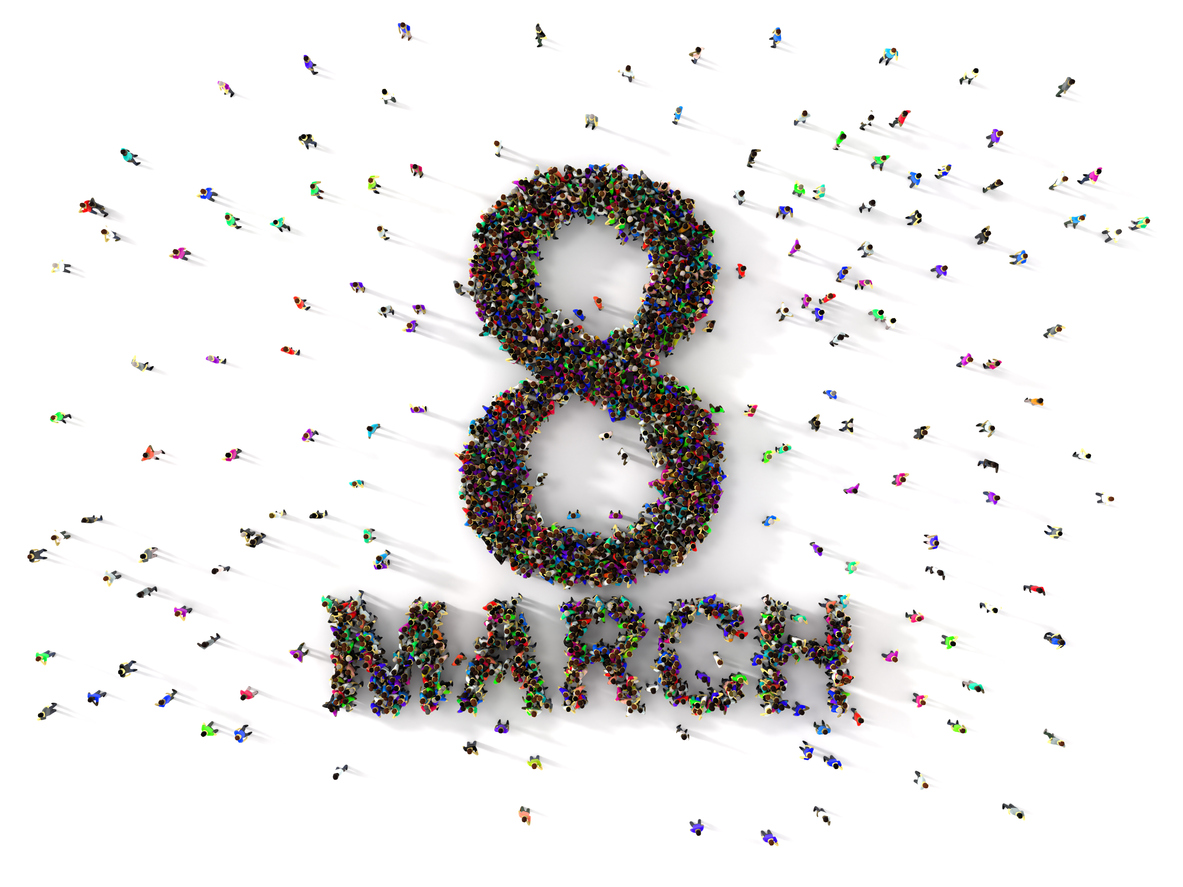 To mark International Women's Day, we asked some of our colleagues about the bias they've experienced during their careers.
Their answers offer a window into the work of women leading the PR industry and how colleagues can support their female coworkers. And, they offer some hope for the future.
1. How has your perspective of bias towards women changed? What have you learned?
Debbie Parriss, managing partner: I am much more aware now of bias.
While there have been many improvements, it's still there in the work environment and across all walks of life. One issue that is often not addressed is "queen bee syndrome," describing a woman in a position of authority who views or treats female juniors more critically. I've personally been on the receiving end of this, and it has been documented by studies that show that even avowed feminists can think of men as more competent than women.
Christina Fee, director: When I started work, there was an expectation that women did certain jobs. There have always been female lawyers, doctors, scientists, but back then, not such a proactive focus on removing barriers to entry.
I've worked with and mentored some fantastic colleagues from all backgrounds and learned anything is possible. No one should feel that they don't belong or are constrained in their ambitions.
2. What are your top tips to stay mindful of gender bias when hiring/interviewing? What are you doing to open doors to women?

Parriss: I'm deeply conscious of the need to attract, retain and support women. Many techniques can be used in the hiring process to eradicate gender bias, starting with training to raise awareness about equity, equality and diversity. Structured interviews can reduce unconscious bias by helping grade applicants, asking candidates the same questions in order and format, and grading responses using pre-specified, standardized criteria. A diverse interview panel can also feel less intimidating for female and non-binary candidates, and skills-based assessments help reduce emotionally motivated decision-making.
Early in my career, women dominated PR—apart from the most senior positions—and typically, mothers couldn't manage the long hours needed to make it to the top. I put off having children until nearly 40 for this reason. At Fourtold, we always try to accommodate flexible working arrangements.
Fee: I am only ever interested in the right skills and personality for the job. It's about being sensitive to what the role requires and what kind of hire will add most to the team's culture and performance.
I use a checklist to focus on what I hear in interviews and how I feel about those responses. And imagine different scenarios, e.g., how would this person fare when presenting to a tricky client, and ask what skills do they bring that we don't already have?
Personally, for the past 12 years, I've coached women at various stages of their careers, on everything from tackling imposter syndrome, to interview preparation, and balancing work and parenting/home life openly and honestly, without fear.
3. Could you tell us about a time you felt you were treated differently, because of your gender? How did you handle it?
Parriss: It has happened often—from a client telling me (when I was promoted to a director) that the best place for women was the kitchen, to a former chairman joking about "what a looker I was," to my managing director saying my assertive speaking was aggressive and confrontational.
Fee: For me, it has mostly always been a combination of gender, mixed with a reaction to my cultural background. I've dealt with both covert and overt biases.
At one stage in my career, I was promoted to a very senior role but was offered a minimal salary increase. I was pregnant and not the usual demographic people were used to seeing in such a high-profile role. I knew the salary band and explained that unless they raised the offer to match the demands and scope of the job, it wasn't acceptable, and wished them luck finding someone else. I ended up with a 45% increase. The moral of the story? Do your research, stand firm, and have the courage to say exactly what you think.
Zoha Azhar, senior consultant: I was working with a gentleman in the aerospace field who presumed I wouldn't know the specifics about a traditionally male-dominated industry. He proceeded to "educate" me on the design of Boeing's new aero-composites. I humored him, listening to what he had to say before adding a few details he had missed about the empennage ribs he was animatedly describing.
The look on his face was priceless! Never underestimate a woman.
Sarah Morgan, associate consultant: Growing up and playing football (soccer), the girls had to fight for everything the boys were handed. The boys took the bus to matches but the girls' parents had to take us there. When we won competitions, the boys would have parties thrown for them, while we might get some sweets. I always liked to lead, and whether in playground games or school projects, I'd be called "bossy."
From early on, I noticed boys were treated differently. But because I grew up in a household dominated by women, with parents who also grew up in houses dominated by women, I never learned—or refused to learn—that my voice is any less valuable than a man's.
4. Imagine 20 years from now: What should be different? What kind of change do you want to see?
Helena Johnson, senior consultant: A complete transformation of highly-gendered administrative roles like personal and executive assistant. Work by women is often overlooked or undervalued—particularly when it comes to their domestic lives and caring responsibilities, so I'd like to see more men taking shared parental leave and supporting that paradigm shift. More flexibility in the workplace (and in our thinking) can reimagine work and #breakthebias.
Marina Sarkisian, consultant: I hope that values viewed as "female" will have a positive connotation in the workplace and more broadly in Western culture. Values such as cooperation, empathy, vulnerability, forgiveness, intuition and emotional literacy, most often tagged as "female", are still considered a sign of weakness. People should be able to live and cultivate these values without judgment.
We have made small steps towards recognizing the positive impact of these values in the workplace. And I hope the volatile security environment won't put a halt to the progress we've made.
Sarah Morgan, Associate Consultant: I'd like to see a world where there are fewer "first woman to do XYZ." When a woman is the first one to achieve something, it's great to see, but a sad reminder that there is still a novelty to seeing women in these positions.
Azhar: For mansplaining to be a distant memory and for there to be no question around the gender pay gap. Women hold up half the sky and should be treated as such.
Anne Visintin is a public relations specialist for Fourtold.
COMMENT