World Series bet is PR win and Twitter's subscription ideas
Plus: Don't hit golf balls into the Grand Canyon.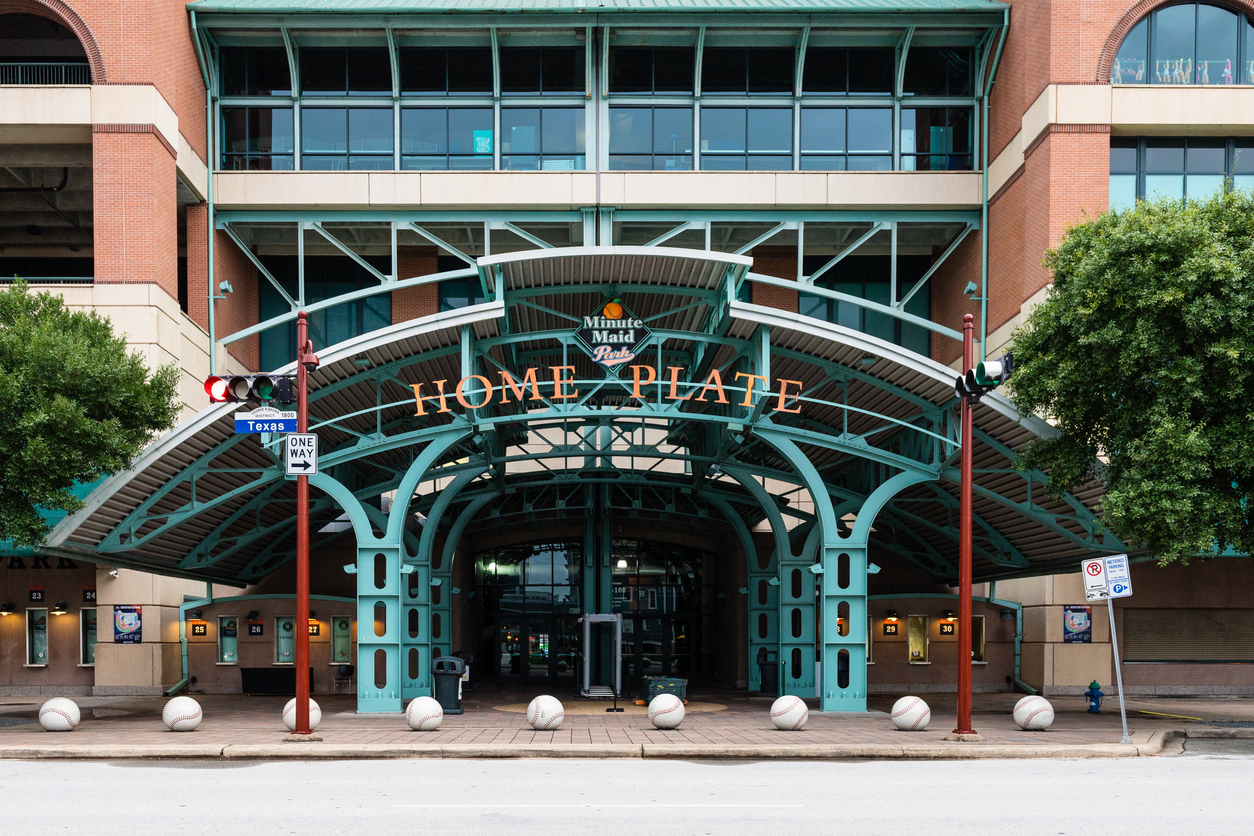 Texas furniture salesman Jim McIngvale has 75 million reasons why he's rooting for his hometown Houston Astros to defeat the Philadelphia Phillies in the World Series.
McIngvale, better known as "Mattress Mack," has bet $10 million in a series of bets on Houston to win the World Series, according to a CNBC report.
If the Gallery Furniture store owner wins, he will make $75 million, the largest payout for a bet in sports gambling history.
The bet is part of a marketing campaign for his furniture store: customers with orders of $3,000 or more will get their orders for free if he wins his wager.
"Winning the bet is very important, but more importantly, winning the bets allows us to give money back to all of our customers who bought about $75 million worth of furniture," McIngvale told CNBC.
But it doesn't always work out for him. He won an estimated $15 million when Kansas won the NCAA men's basketball tournament in April, but lost nearly $10 million on the most recent Super Bowl, backing the Cincinnati Bengals over the eventual champion Los Angeles Rams.
Philadelphia defeated Houston 7-0 Tuesday night to take a 2-1 lead in the series.
Why it matters: McIngvale's bets over the years have led to a lot of earned media for his store. Not every CEO can make millions in bets but give credit to McIngvale for taking advantage of PR opportunities to bring attention to his business.
Twitter floats ideas for subscription service
New Twitter CEO Elon Musk continues to publicly float new ideas for what a subscription service would include for the social network.
In a series of tweets earlier Tuesday, Musk suggested that, in addition to a pay-for-verification plan, subscribers would get priority in replies, mentions,  searches, the ability to post longer videos and audio, and to see fewer ads while on the app.
He responded Tuesday to criticism of a plan to offer subscriptions for $19.99 a month, saying that Twitter can't rely on advertising dollars alone and proposed an $8/month fee.
Twitter is also internally discussing a plan to allow all users to edit tweets for free, according to a Tuesday report from Platformer.
Why it matters: Musk's steady stream of brainstorming ideas for Twitter through his tweets is fascinating and frustrating at the same time. Musk has already changed business plans several times in the few days he's owned the company. And we don't know when the ideas will end. Will Musk charge $4.99, $8 or $20 monthly for verification and more? Who knows? He may throw out another price later today. For all of Musk's bravado and swagger when buying Twitter, he's still trying to iron out a definite plan for making the service more profitable.
Communicators and companies should take notice of the uncertainty there, especially when considering what advertising dollars to spend on the service.
'Do we really need to say don't hit golf balls into the Grand Canyon?'
A TikTok influencer faces charges after a video showed her hitting a golf ball into the Grand Canyon.
Katie Sigmond faces three Class B misdemeanor charges that are "unlikely" to lead to jail time but could be worth up to $1,000 in fines per offense.
Sigmond has nearly 7 million followers on TikTok and another 2.9 million on Instagram. The video was removed from her TikTok account.
Influencer hitting golf ball and losing golf club into the Grand Canyon from NationalPark
Representatives from The Grand Canyon announced the legal update on its Facebook account.
Why it works: The parks system did a great job of sharing the legal update and reminding the public that you shouldn't video yourself committing crimes.
57% of mobile users don't click on Google search results, study says
A new report indicates that over half of mobile users aren't clicking on Google search results and only 0.02% of mobile users are clicking on paid search ads.
Semrush took an anonymous sample of 20,000 unique users and analyzed 609,809 search actions in the report.
The report also indicates the appeal of features that directly answer a query is lower on mobile which hurt results.
Why it matters: This is troubling news for content creators. Getting ranked high on Google search is great, but it's a nightmare when users don't click on results. Sites like TikTok and YouTube are challenging Google's search results. We'll keep our eyes peeled on how Google responds.
Chris Pugh is a staff writer for PR Daily. Follow him on Twitter and LinkedIn. Send story ideas to ChrisP@Ragan.com.
COMMENT
Tags: Twitter, World Series