Your network is your superpower
Here's how you can make the most of your connections with industry colleagues and peers.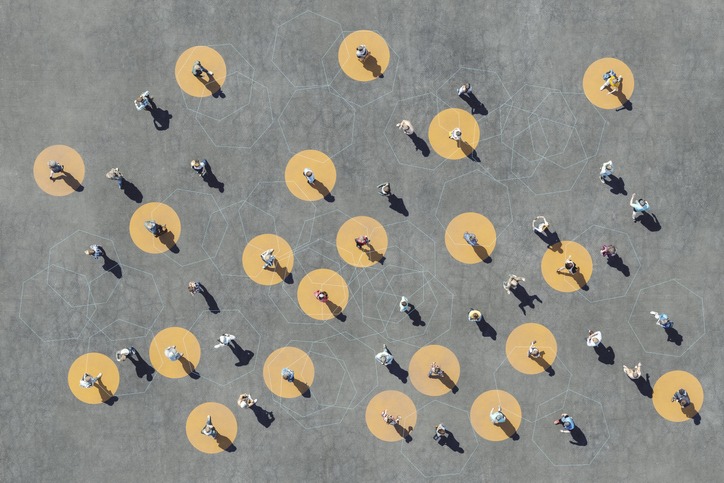 Even in a virtual world, your network is your superpower.
In the best of times, as well as during times of pervasive ambiguity like today, your network is one of your most powerful and valuable assets. Networks and referrals can become the most important source for many business opportunities and—as I know well from running my own company—they can help solve many business-related dilemmas, too. Whether you are looking for a job or sourcing hard-to-find talent for your team, tapping your network is the key to success.
Cultivating and nurturing your own personal and professional networks is of the utmost importance.
Make networking a daily practice
I have been advising my clients for years to make sure that they are checking in regularly with individuals in their networks. When you make it a daily or weekly practice, it becomes a very organic thing to check in and see how they have been doing. Everyone appreciates a genuine, caring check-in every now and then, particularly after 18 months of coping with COVID-19 and all of its personal and professional disruptions.
Some people are natural networkers and some are not. It's a muscle that needs to be flexed frequently. Make it a goal to check in with at least one person in your network every day. Daily practices like this, and reading your LinkedIn newsfeed, become healthy habits that will keep you up to speed with what is happening in the sectors and disciplines that you are interested in. Staying current is important because it prepares you to speak intelligently with anyone in your network, or your industry, at any time.
When you reach out to a new contact, a former colleague or a college acquaintance, the first few moments are for catching up or establishing your common connection(s). This should be followed by asking, "What can I do to support you? After that, it is appropriate to say, "Here's what's going on with me" to bring them up to speed and queue up your request. Keep it succinct and finish with a specific ask, such as "Can you introduce me to Susan," or "I'd appreciate your insight on X."
Finally, before ending, always ask, "Who else should I be speaking to?" Nine times out of 10, people are open and willing to help if they can, often by making an introduction for you to someone else in their network. Keep asking the questions and don't be afraid to lean in for a little help from your friends along the way.
Interestingly, I've had many high-level executive clients who start to feel uncomfortable at this point. In my experience, showing vulnerability and being honest about what you need usually deepens your business relationships.
Getting comfortable asking for help is a process. Instead of framing it as sounding needy or weak, approach it with the mentality that you will be able to help them, or someone important to them, at a future date. The truth is, most people want to help those who ask graciously because they remember someone who did the same for them.
Good karma in action
Hopefully, through the years of your professional career, you have helped many people along the way with advice, referrals and recommendations. Now it's time to ask them to "pay it forward" and help you.
Start with reaching out via email or LinkedIn and setting up phone calls, Zooms, or meetings (face to face if possible and Covid-safe outdoors!). The more people you can speak with, the more ideas you will get to help you further your goals or make those big business decisions.
People want to help those who they know will return the favor.
Always (always!) ask what you can do to help the people you are meeting with. Whether it's business-related or personal—maybe they can connect you with your next amazing new hire—and you can help them get great sports tickets, recommend an IT consultant or refer their son or daughter for an internship.
The point is, help comes in many ways and relationships are what makes the world go 'round. Stay committed to keeping up with, expanding, and enhancing the quality of your network. It will take you far and be a source of immeasurable help in your career at every level.
Mary Olson-Menzel is the founder and CEO of MVP Executive Search & Coaching, and co-founder of Spark Insight Coaching.
COMMENT
One Response to "Your network is your superpower"
This article included great tips and explanations for utilizing your network in the public relations industry. I especially appreciated the specification of making networking into a habit by maintaining conversations daily or weekly. This is great advice for not only people pursuing careers in the industry but professionals who are already working. However, it is also significant because this guidance can apply to people in other career paths as well. I really enjoyed reading these insights and am looking forward to expanding my network! -Evvy Lusco, writer/editor for Platform Magazine