13 biggest takeaways from Ragan and PR Daily's Strategic Communications Conference
Insights on everything from social media to leadership and crisis comms to employee branding.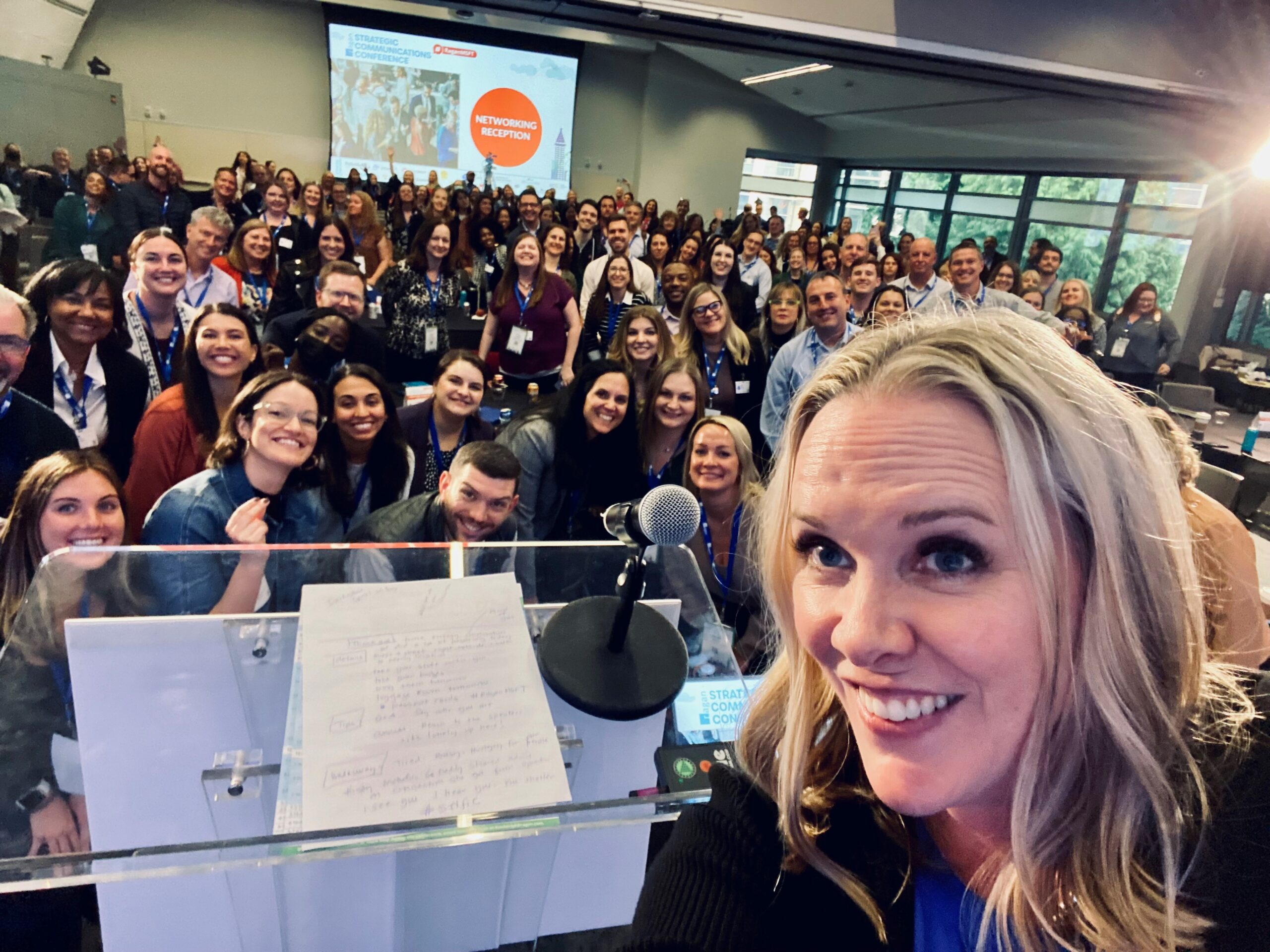 The 2022 Strategic Communications Conference gathered nearly 400 professionals at the Microsoft campus in Redmond, Washington to network, brainstorm and learn from dozens of experts in internal and external communications.
From social media to leadership, from crisis communications to employee branding, the insights were fast and furious during the two days of the conference.
If you weren't able to join us, here are some of the biggest lessons from the two-day conference:
Provide resources where your employees are already active! Not making employees hunt for what you're asking of them sets them up for success.
Employer branding is a team effort and is a part of your brand whether you choose to recognize it or not.
Be radically human in your purpose-driven messaging. Compelling stories win attention. But expect controversy, and plan to weather the backlash.
You can practice allyship by asking questions, checking your privileges, listening to people and figuring out what they need.
Be curious. Be curious about your organization, your business model, your CEO, your audience and the world around you.
A brand newsroom should not be a repository for press releases. Remember that you are a newsmaker: break news, build awareness and affinity, and acquire audiences.
Influencers are business partners, not (just) kids taking selfies. Treat them with respect and benefit from their expertise.
Be willing to experiment with your social media accounts. Create hypotheses, measure KPIs, and revise and repeat as needed.
Leadership is an action, not a title. Everyone can step up and lead by example.
Microsoft asks: What are the employee impacts (life safety, well-being, listening systems and signals) and what are the business impacts (relevance to company values, geo-location, external conversations) to a change?
Ideation tells us to ask what we are writing and why. It helps us understand what is changing, what is improving and who we are celebrating — tying it back to the work our employees do.
When you face a major difficulty, step back and remember all the progress you made to arrive where you are. Remembering you're in the middle of a journey toward a larger goal puts things in perspective.
All great leaders are unique. All great people are unique — if you understand their style and approach they'll want to work with you more. Some will want to collaborate and ideate while others will want a quick briefing.
Don't miss your next chance to learn with Ragan and PR Daily. The Future of Communications Conference, part of Communications Week, will be held in New York City Nov. 1-2. Peer into the future of the industry with some of the brightest minds as we prepare for 2023.
Allison Carter is executive editor of PR Daily. Follow her on Twitter or LinkedIn.
COMMENT
One Response to "13 biggest takeaways from Ragan and PR Daily's Strategic Communications Conference"
Ronald N Levy

says:

Attain the goals! That's the objective of all these takeaways. When management evaluates your personal ability and the success of your program, that's how management will judge—not just by how well did you do strategic communication but did you keep your eye on the central PR objective, attaining management's PR goals.

Asking the right questions before executing a program can help you get management's gratitude and advancement:

.1. What can your PR do for SALES and EARNINGS?

Your success in execution strategy can evolves from success in evaluating WHY consumers and dealers should buy more and WHY management actions make the company's output good value.

.2. What EMPLOYEE ATTITUDES would management love for you to help
create?

Your PR success in this work can help bring in more productivity per employee and fewer feelings of unhappiness. "Ye shall know the truth and the truth shall make ye feee" is classic wisdom so what truths would management want employees to recognize so they are more free of misunderstandings?

.3. What WASHINGTON OBJECTIVES can PR help achieve?

Notice how many of the takeaways can be useful in your helping management to attain these objectives.

The 13 takeaways are appreciated as excellent good ideas to attain PR objectives, and PR is appreciated most when it helps excellently to attain the objectives of management.