19 public relations insights you need to read
A new report from the Institute for Public Relations shares an incredible wealth of research. Here's a sneak peek.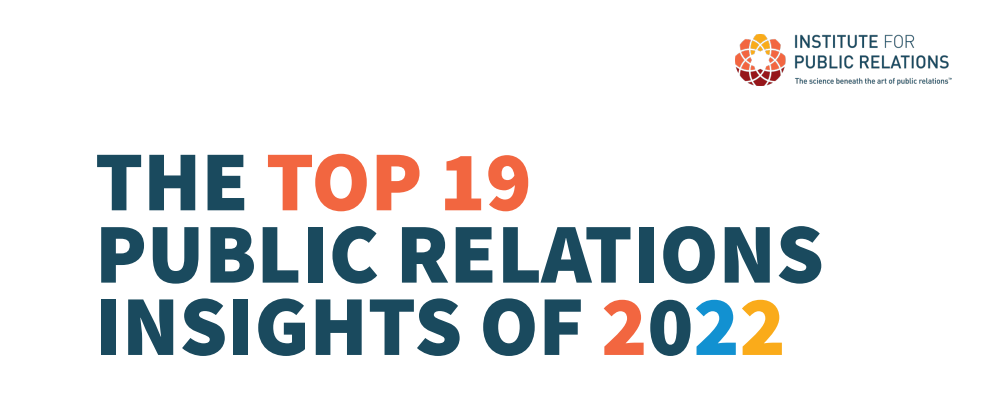 Research is one of the core skills of any good PR professional. 
Whether we're absorbing a client's stats, fielding our own surveys and focus groups, or striving to better understand our audiences and media landscape, we need to constantly be on the lookout for new data that can change our perspective and improve our work. 
Yes, it also turns out PR pros do need to know math. Sorry about that. 
Our friends at the Institute for Public Relations have compiled "The Top 19 Public Relations Insights of 2022," a list that will give you food for thought for the rest of 2023. 
This report includes surveys on topics like: 
Diversity, equity and inclusion

 

State of the industry and trends around the world

 

The future of work

 

Internal communications

 

Environmental, social and governance

 

IPR's own research

 
Download the free report and let us know which research you found most valuable. We're diving into PwC's "CEO Expectations for Future Trends."  
COMMENT