2021 trends CMOs are watching
Here's what our colleagues in the marketing world are paying close attention to for the months ahead.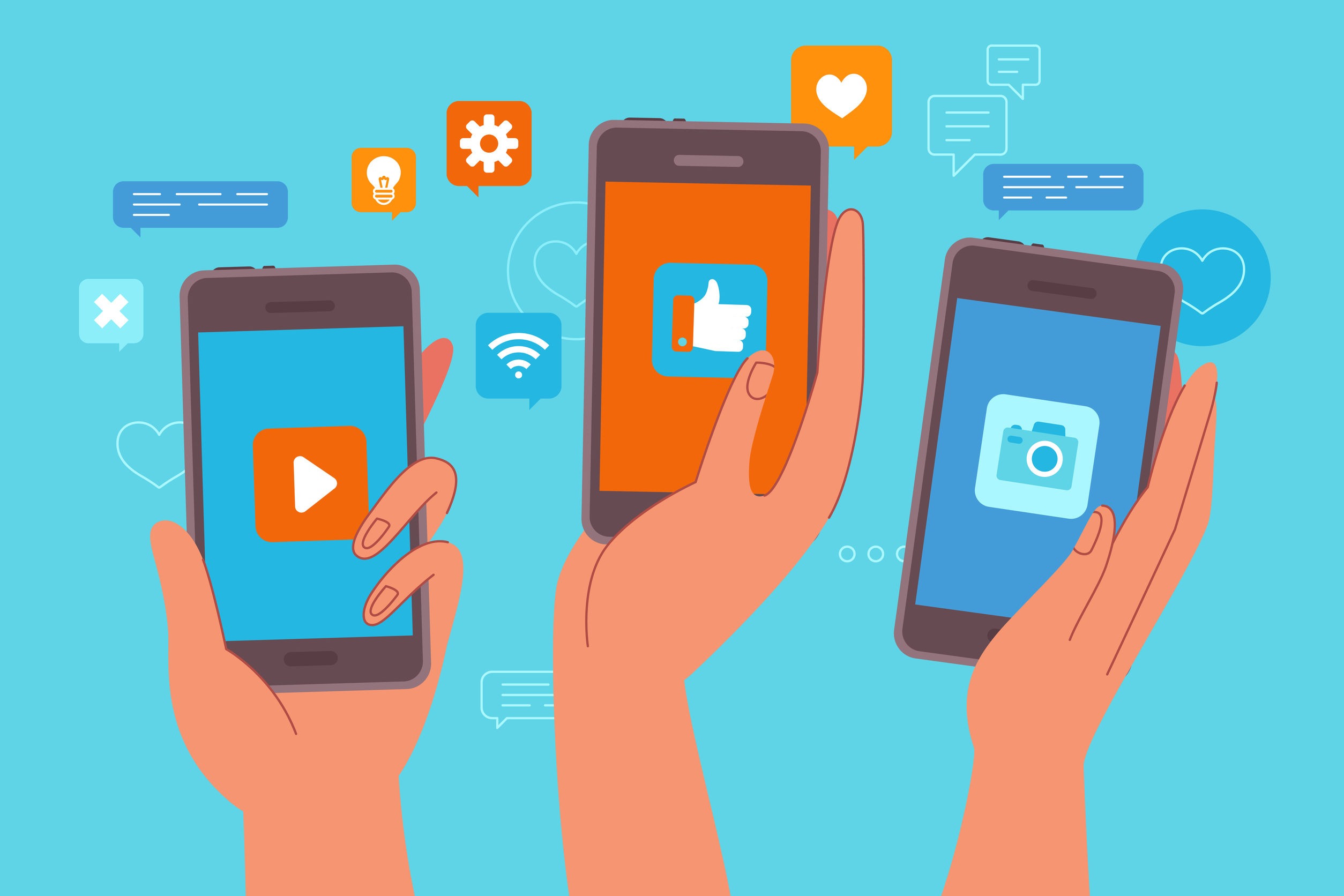 Covid-19 changed all of our lives, even as it changed the digital landscape for brands.
In the course of a few months in 2020 we witnessed products and services move online, employees shift to remote-working models and consumer behavior change to focus even more heavily on digital platforms and channels. The question on CMOs minds is: What have we learned from 2020 and what needs to be done differently in 2021 as a result?
Here are three areas that will prove essential for CMOs to invest their time and resources in the year ahead:
1. Customer acquisition on social media
During 2020, engaging customers online became an even greater priority for CMOs, simply because the amount of time people were spending online increased dramatically, affecting the way they researched products, brands and businesses.
One area of digital reach that CMOs focused on was social media marketing. Research from Hootsuite shows that social media budgets accounted for 24% of total US marketing budgets during Q2 of 2020, up from 13% year-over-year.
According to data from Hootsuite's social trends 2021 survey, 73% of marketers have customer acquisition as the No. 1 goal for social media. This is a dramatic increase from last year when less than half of marketers said this was their most important social goal.
If other brands are spending bigger and social media becomes a channel devoted to customer acquisition for an increasing number of marketers, CMOs must create more personalized and compelling content with which to engage their customers and keep pace with the competition. Creating powerful moments through social assets, honed to different stages of the purchasing cycle, needs to be firmly in focus.
2. Advancing voice search
With improvements in speech recognition technology, users' ability to reliably speak questions rather than type them gives voice search new significance in 2021.
According to Statista, around 3.25 billion people currently use voice search worldwide, and reports predict that the number could hit 4 billion in 2020, 5 billion in 2021, and 6.4 billion in 2022.
With the expanding dominance of smartphones and smart speakers, voice search has been steadily growing. Practically, this is changing how people interact with technology and their preferences when it comes to searching. In order to better connect with consumers who are adapting and switching over to this way of searching, it is important that brands incorporate voice components into their 2021 SEO strategies.
Businesses will need to start thinking about the kind of questions consumers might ask (or examining it as part of keyword research) and structuring content in a way that allows those questions to be easily answered. Think about FAQs, posing titles of content as questions and responding to those questions in your body content.
3. Relying on measurement to improve customer experience
Thanks to advances in digital marketing, gone are the days when we used to day: "Half our marketing doesn't work, we just don't know which half." Fortunately, Google has recently taken steps to advance this cause even further.
Millions of businesses rely on Google Analytics to better understand their customers and create ever-improving experiences for them. As cost pressures increase, analytics tools are of increasing importance; in turn, these tools help businesses figure out where their marketing budget is having the greatest impact.
Offering expanded predictive insights, deeper integration with Google Ads, and more data controls, the recently released Google Analytics 4 is more intelligent, detailed and promises greater ROI for marketers.
GA4 offers a more complete overview of the customer lifecycle and uses AI to dive deeper. It's able to collect much wider data than the standard user interactions—granular , first-party data on web vitals being one example.
CMOs need to understand what this means for their business and have their analytics partners get the most out of this development in 2021.
We now have more consumers online and many people's online habits will have changed forever as a result of 2020s global pandemic. Even before COVID-19, digital channels and how we use them were rapidly evolving and expanding; the pandemic simply put that change into warp speed.
Ben Myall is a co-founder and CEO of Three Whiskey, a digital marketing and strategy agency based in Dallas and London.
COMMENT
One Response to "2021 trends CMOs are watching"
Using acquisition on social media is a great idea. Through social media listening, it's easy to gather a lot of useful feedback from your target groups of customers meantime they do their casual discussions. All this information will help to understand their needs and what they think about your products much better.