3 case studies on how communicators are using Chat GPT right now
Real-world examples from OkCupid, PR agency and Amazon resellers.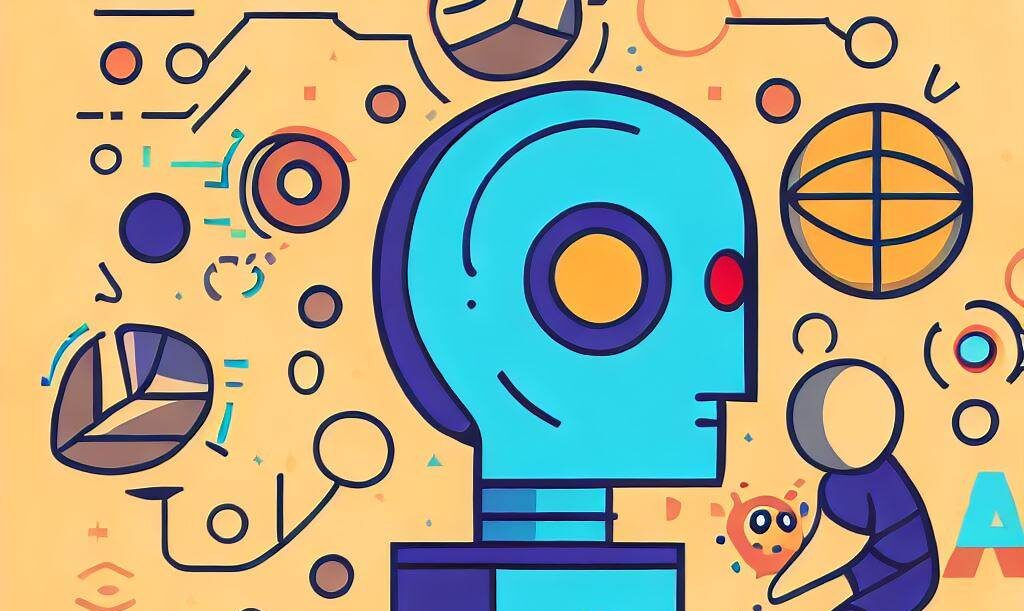 Generative AI, like Chat GPT, is real. This is no longer science fiction — your competitors are using it now.
If you aren't at least exploring the potential of these technologies, you're being left behind.
So let's get practical. Here are three case studies you can learn from and adapt to meet your needs.
Before getting started with generative AI, keep in mind that ethics and transparency are key. Don't mislead clients, internal stakeholders or external audiences about the use of AI if it could change how they understand and evaluate the work. Be careful about putting proprietary information into these systems — don't assume they're secure.
But without further ado, let's see what current AI use looks like.
How OkCupid uses AI
Michael Kaye, director of brand & communications at dating app OkCupid and PR Daily advisory board member, was sitting on his couch one evening when he had an idea.
OkCupid is differentiated in the dating space by the questions users answer to match and get to know one another better. Usually, Kaye and his team are responsible for writing these questions.
Kaye realized that Chat GPT could help.
But before popping it open, he first used data to determine if there would be interest in their target market.
It turns out there had been a 91% increase in dating profiles that mentioned Chat GPT month over month. Kaye inserted a few questions onto the app asking people their opinions on the technology and found high interest there, too.
He then asked the AI tool two questions: What would you ask on a date? What would you ask on a dating app?
Of the dozens of options Chat GPT gave him, Kaye selected about 10 and wrote the multiple-choice responses himself. They included topics like what you value most in a partner and how to balance your own needs with those of your partner.
In two months, those questions were answered more than 600,000 times. There was no special label or indicator that these were AI-generated — they just worked for their target audience on their own merits.
The success has led OkCupid to commit to adding more AI-generated questions in the future each month. Kaye is excited to get more specific in his prompts.
It was also a unique chance to score some coverage before other dating apps could figure out how to integrate it. Their tactic has landed them ink in TechCrunch, Mashable and now PR Daily.
"A win for OkCupid is any story that's really vulnerable to our brand, one that competitors can't really insert themselves into the conversation on," Kaye told PR Daily..
If you find an innovative use of AI, don't be afraid to shout it from the rooftops. Everyone is trying to crack the code right now. Be proud of your creativity.
How Amazon sellers are using Chat GPT
People who sell various products on Amazon's platform are finding that Chat GPT can be a valuable tool when writing product descriptions.
One seller told CNBC that normally the process takes hours of writing and editing to complete, but can be vastly expedited with AI tools.
"It does it with the tone you suggest, and it does it in seconds," reseller Hamza Amor said. "That's the part that was mind-blowing. "
Another reseller, Chad Rubin, said that his AI-assisted description boosted one product's conversion rate from 26% to 46% in an eight-week period.
He asked Chat GPT to give him "5 insanely clever and catchy headlines" for a vacuum cleaner hose.
Among other answers, it came back with "Dirt destroying air flow," which Rubin said he never would have come up with on his own.
But again, all the resellers CNBC spoke with agreed: Chat GPT is the beginning of the process, not the end. You still have to do your job.
How a PR agency is using AI
Crenshaw Communications is a B2B tech-focused PR agency.
Given their involvement in the tech world, jumping on the AI bandwagon early just made sense to Partner Chris Harihar.
Early on, Harihar held a training session to bring the entire team of about 25 people up to speed. The company pays for Chat GPT+ accounts, which offer front-of-the-line access to the tool, even when it's slammed with requests.
The company finds it a valuable research tool when trying to wrap their heads around some of the complex topics their clients need them to become instant experts in, asking it to deliver briefs on various research areas.
"It gives us the ability to more immediately understand a complicated and complex topic that doesn't require you manually searching through pages on Google, and then trying to figure out what content might be worth it to read," Harihar told PR Daily.
Though he considers it a strong tool for gaining a baseline understanding, Harihar says you can't trust it unquestioningly.
"You have to make sure that you're vetting and authenticating some of that information," he cautioned.
Crenshaw also uses the tool for what Harihar refers to as "transactional" press releases — think new hire announcements, where the format changes little from release to release.
It's also a solid choice for copy editing, he finds, or even for parsing large amounts of survey data into a manageable report. "I found it's incredibly useful, because I get a 30-to-50 question poll that I have to summarize," Harihar explained. "I can send all the results to Chat GPT and it'll write them up for me."
Harihar has even used the tool to help develop rubrics for evaluating programs, opening intriguing possibilities for comms pros to get help with their measurement — a constant pain point for many in the industry.
All throughout, Crenshaw is very open with clients about their use of AI.
"We're open with clients about it because it's a great tool. We tell them that they should use it as well, because it really helps accelerate the work," Harihar said.
It can also serve as a teacher for young professionals, said he added, even potentially helping employees climb the ranks more quickly.
"As an account coordinator, account executive, an up-and-coming young person, you have this tool that gives you so much more insight into this job and gives you templates, material that you can consider, and helps with writing in ways that you don't have to bother your supervisors."
Allison Carter is executive editor of PR Daily. Follow her on Twitter or LinkedIn.
COMMENT
2 Responses to "3 case studies on how communicators are using Chat GPT right now"
Bob Smith

says:

So—everyone is cheating. Cool.
Allison Carter

says:

In the same way using a calculator or Excel formulas is cheating.