3 comms lessons from GameStop's wild ride
A gaggle of investors on Reddit banded together to drive up the price on GameStop stock—and put the squeeze on Wall Street. What should comms pros take from the episode?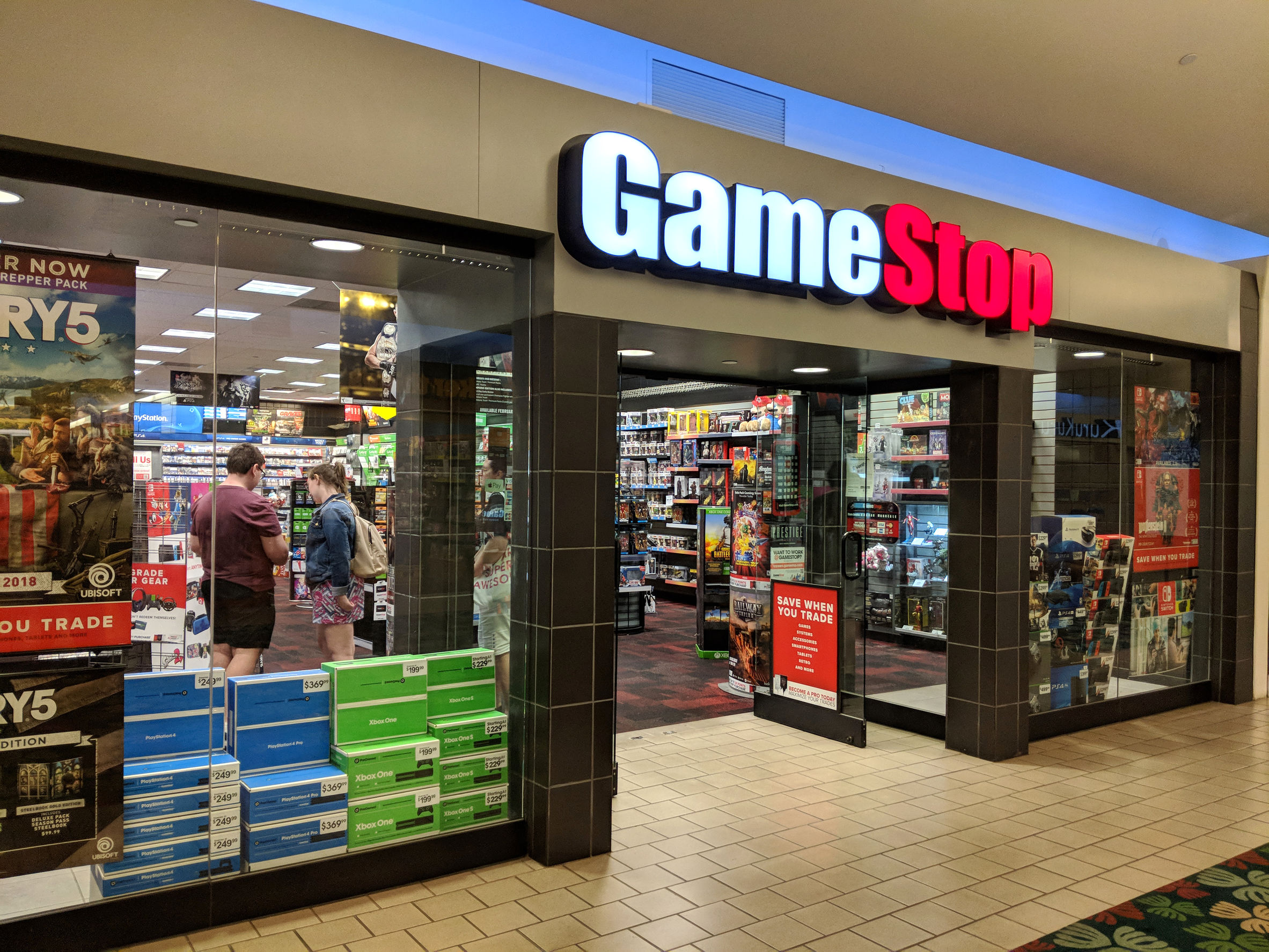 The public is getting a crash course on stock market strategy this week.
A subreddit called Wall Street Bets is scoring major coverage in news outlets across the nation as it pulled a traditional "short squeeze" on Wall Street investors who had shorted the stock of GameStop, a video game retailer once ubiquitous in American malls and shopping centers.
The New York Times reported:  
While the hedge funds and other professional money managers had been shorting GameStop's shares, betting that its stock was doomed to further decline, the retail investors — online traders, mom-and-pop investors, small brokers and others — have been pushing the other way, buying shares and stock options. That caused GameStop's market value to increase to over $24 billion from $2 billion in a matter of days. Its shares have risen over 1,700 percent since December. Between Tuesday and Wednesday, the market value rose over $10 billion.
The losses have racked up for Wall Street, with hedge funds losing billions.
The Times continued:
Melvin Capital, a well-respected hedge fund run by Gabe Plotkin, a former top trader for the hedge fund giant Steven A. Cohen, drew the ire of Wall Street Bets after disclosing in filings that it owned puts on GameStop. (Puts are options that produce a profit if the shares of the stock fall.)

The fund's bets backfired — The Wall Street Journal reported that it was down 30 percent in the first few weeks of January alone — and Melvin said on Monday that two bigger funds, Citadel and Mr. Cohen's Point 72, had swooped in to inject a combined $2.75 billion into the fund. A spokesman for Melvin said the fund had closed out its position on GameStop.
What are comms pros to make of this fascinating story—and what does it mean for investor relations and reputation management? Here are some takeaways:
1. Your wealth is a story—but maybe not the story you were hoping for.
There are plenty of articles and PR pitches about how fabulously rich a company might be, how a startup founder turned his weird hobby into a million-dollar business, or how a new SPAC has billions in buying power. It makes for a quick hit in a wealth-obsessed, internet media landscape, but it doesn't reflect reverence or audience respect.
Redditors gleefully shared their animosity for the hedge funds they were taking down as the buying frenzy ramped up, sharing memes about their distaste for a wealthy class they view as arrogant and disconnected from reality.
I was there the day the strength of men endured… from r/wallstreetbets
Twitter users also shared their disdain for Wall Street and pointed out the hypocrisy of hedge funds complaining when their own tactics were used by individual traders:
Wall Street right now pic.twitter.com/LmmrQdc7jI

— Paul Lawson (@PaulLaw10) January 27, 2021
The New York Times ended its story with a dagger-sharp quote from one of the traders who had been a part of the rush to profit off of GameStop's rise: "Eat the rich."
It's a reminder that while tales of wealth and financial success might draw eyeballs, today's audience won't give you any points just because you have deep pockets. It's what you do with your capital that will count in the coming months, and PR pros should prioritize purpose-driven communications with an eye to corporate social responsibility and ESG.
2. An online crowd has power—and they are increasingly willing to use it.
Robinhood, the app that allowed at-home traders to place stock orders, placed limits on the trading of stocks like GameStop and AMC Theaters that had been targets for Reddit traders. The move fueled a swift backlash—and possible legal trouble.
Robinhood said in a blog post:
We continuously monitor the markets and make changes where necessary. In light of recent volatility, we are restricting transactions for certain securities to position closing only, including $AMC, $BB, $BBBY, $EXPR, $GME, $KOSS, $NAKD and $NOK. We also raised margin requirements for certain securities.
The social media response was vicious:
Guess the "Free Market" is only free for Hedgefund managers huh

— Chris Tyson (@chrisTyson) January 28, 2021
Not sure why anyone would rely on @RobinhoodApp again.

Either the exchange has halted trading on a stock, or it hasn't.

Either public discussion of public stocks is legal, or it isn't.

This isn't their call to make unilaterally. Expect the lawsuits to be swift, and successful.

— Jeff Seibert (@jeffseibert) January 28, 2021
Users called on each other to give bad reviews to the Robinhood app in app stores, using their collective power to once again hammer an institution that stood in their way:
Since Robinhood prevented trading on GameStop and AMC they've gotten 100,000 1 start reviews, and the Redditers will most likely be bringing a lawsuit. Hope caving to the 1% was worth going out of business @RobinhoodApp

— Joshua Potash (@JoshuaPotash) January 28, 2021
Only takes a second to write a review on the @AppStore about #Robinhood

Hey @RobinhoodApp I'm down about ~$150 today could you freeze all the stocks I'm red on so I can change my positioning?

No? Millionaires only? Got it. $GME $AMC $BBBY #RobinHood pic.twitter.com/kLG0VyY91F

— kyle_varble (@kyle_varble) January 28, 2021
It's a reminder for communicators about the dangers of falling short on delivering on your brand promise or purpose. Robinhood touted itself as a stock investment platform for everyone, its name the very symbol of the "have nots" getting a bite of the apple. Its recent action has caused many to question that brand position:
How it started vs How it's going @RobinhoodApp #deleterobinhood pic.twitter.com/kesvlMEq5k

— 𝕋ℍ𝔼⬡ℂ𝕌𝔹𝔼⬡ℂ𝕆𝕃𝕃𝔼ℂ𝕋𝕆ℝ (@1BTCequals1BTC) January 28, 2021
3. Empathy offers the key.
One of the better messages during the trading frenzy came from renowned investor Chris Sacca, who made his name as a tech investor with companies like Uber. His Twitter thread that spoke to the investors taking their shot this week stood out:
It's fun to read about home traders making bank. 20 yrs ago, I was one of you. Today I'm here to tell you: *Don't trade with money you don't own.*

I know because I did that. I kited my student loans, YOLO'd them to $12m, and then, in an f'ing blink, I woke up $4m in debt.

— Chris Sacca 🇺🇸 (@sacca) January 28, 2021
Debt sucks. Debt is the opposite of freedom. The hedgies you're torching? They are losing other people's money. You're making them sad AF, but they're not going to be picking up extra shifts and taking on a second job. They will never get calls from debt collectors.

— Chris Sacca 🇺🇸 (@sacca) January 28, 2021
Keep doing what you're doing. You've shattered so many deserving egos, and I've been lucky to wet my beak along the way. No salt here. Just because I worry doesn't mean I'm short. I just shudder thinking that what happened to me back then is going to happen to a lot of you.

— Chris Sacca 🇺🇸 (@sacca) January 28, 2021
Someone, maybe you, bought $GME at $380 today. Maybe it was a big fund. More likely it was a new RobinHood user's CNBC FOMO market order. Of course, all RH shows them is buying power, and buries the borrow. But that debt? It's real. It's owed no matter what.

— Chris Sacca 🇺🇸 (@sacca) January 28, 2021
As a bit of communication, it hits several important markers. It isn't condescending like some Wall Street investors were in the early moments of GameStop's rise. It offers an understanding of where these investors are coming from.
It offers vulnerability: A wildly successful investor sharing one of the biggest mistakes of his life, and a mistake made trading stocks? It demands attention.
It offers empathy for the many men and women who have been left behind during COVID-19, people who lost their job and took to trading stocks on Robinhood to fill the empty days or to make some extra money—to reach for the ever more elusive American dream.
Communicators who want to reach people in 2021 will have to find a bottomless well of understanding and compassion for hurting Americans, because that's the reality for many after months of crisis. If you can't speak to their pain, suffering and aspirations, no one will listen.
COMMENT