3 communications trends to watch
Ragan Training experts deliver insights to help you succeed. Here are some trends and tech recs to help keep you ahead of the curve in communications.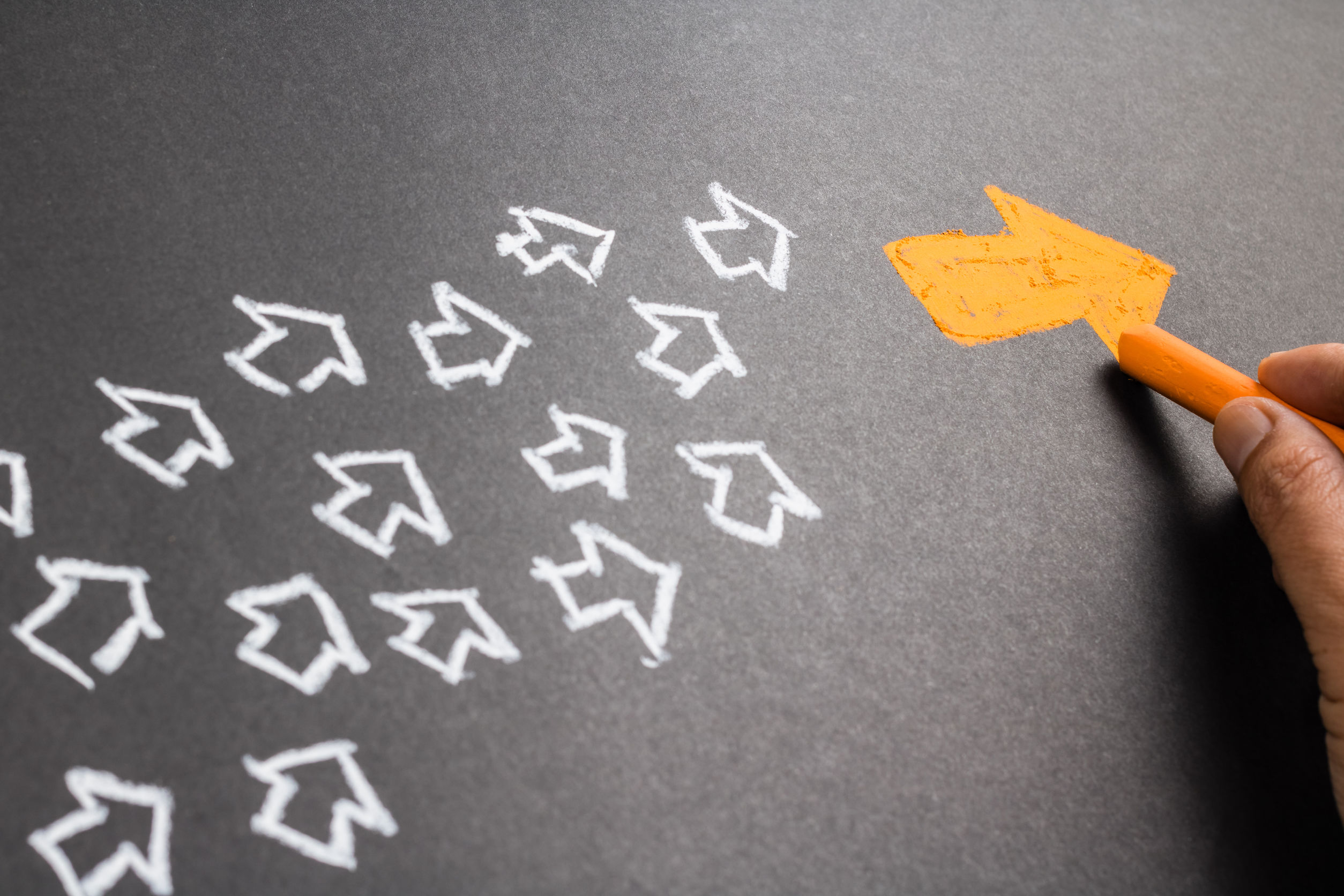 As the protector of your organization's reputation, your job includes knowing the opportunities and threats that lie ahead—and communicating them with management. Nowhere is this more evident than in crisis monitoring and social listening.
Some of the newest developments were discussed on a recent Ragan Training Roundtable. Here are three trends that participants say deserve a closer look, and what they mean for your role within the organization:
1. Blurring internal and external roles. The rise of the "mixternal" communicator continues. With so many of us still working remotely for the foreseeable future, teams must continue to work closely together to ensure consistency and clarity.
 It's a point underscored by Beth Welter, vice president of internal communications at E.W. Scripps. "Internal, external and investor relations are on the same team here," she says. "It really eliminates disconnects."
"We all flex back and forth here, because we serve one client—the brand," adds her colleague Kari Wethington, senior director of external communications. "The push-and-pull creates fluidity and lets us tell a more holistic, 360-degree story."
The two share these benefits to a mixternal approach: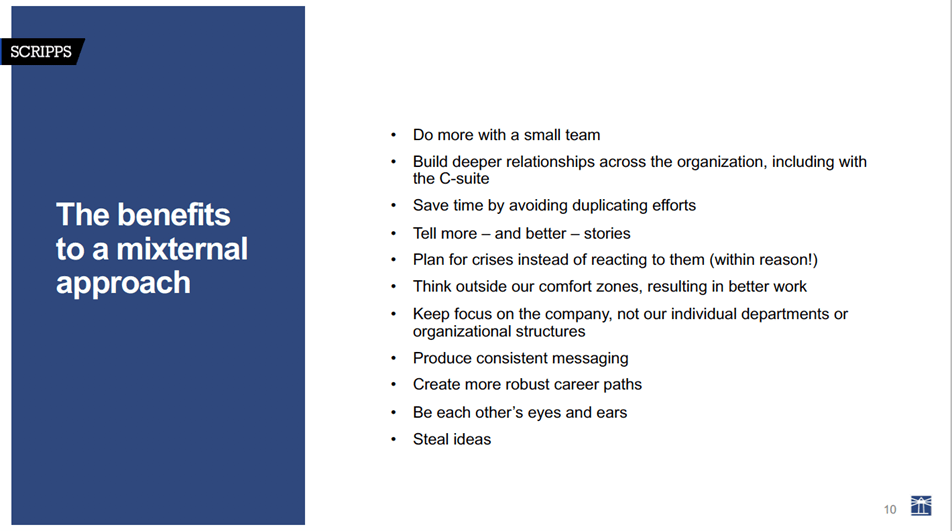 2. The rise of employee voice. "Communicators must now be caretakers of employee preferences," says Ragan Consulting Group's employee culture expert Kristin Graham. "We must have a responsiveness and a responsibility to exert our influence to fight for employees instead of just being reactive message-senders."
Jim Ylisela, co-founder of Ragan Consulting Group, elaborates: "You must make employees feel part of something bigger and understand what your chief objectives are."
How to do that? "Tell stories about the people you work with," Graham says. "Focus on value and purpose in everything you produce, and highlight the everyday heroes in your midst."
Another idea is to incorporate "shout-outs" on your intranet so you can quickly praise colleagues. One roundtable attendee reports this "shout-out" feature is perennially popular on the company intranet.
Giving voice to employees also includes listening to their work preferences in the emerging hybrid workplace. For example, ask employees which wellness perks or benefits would be most useful for them.
"Our firm instituted two COVID 'Mental Health Days' so people could take off a day when they needed to between October 2020 and June 2021," says one roundtable attendee, while another says their employer "has also given 80+ hours of COVID flex time for employees to take care of immediate family members and 24 hours reserved for self-care."
3. Embracing digital transformation. The pandemic drove digital transformation (DX) in a dramatic way as companies hastily adopted new tools to keep remote employees productive.
In the scramble, however, many organizations adopted applications that didn't integrate perfectly with the platforms they were already using. Today, they're scrapping the apps.
One way to avoid the same mistake is to ask other communicators what technologies they're trying—and sticking with. Here are some of the tech recommendations from roundtable participants:
Try Trello for content tracking. Also consider Slack, which one attendee says is great for "community engagement and chatting," and that it "reduces email and meetings!"
One attendee has found Monday.com helpful to track interview/media requests.
PoliteMail is useful for benchmarking email data, says another.
Survey Monkey and Poll Everywhere are great for pulse surveys.
Try Asana or Smartsheet for managing projects, or you can try ClickUp as a free alternative.
Whatever tech you choose, be inclusive and mindful of your employees' preferences. As one attendee notes: "Tools are a huge challenge when your audience is a mix of connected and non-connected employees."
Finding a healthy middle ground will clear a path for better, brighter engagement moving forward.
COMMENT