3 major types of financial statements comms pros should know
Quarterly reports are a treasure trove of information for communicators and PR pros. Here's how to find the data you need when analyzing the numbers.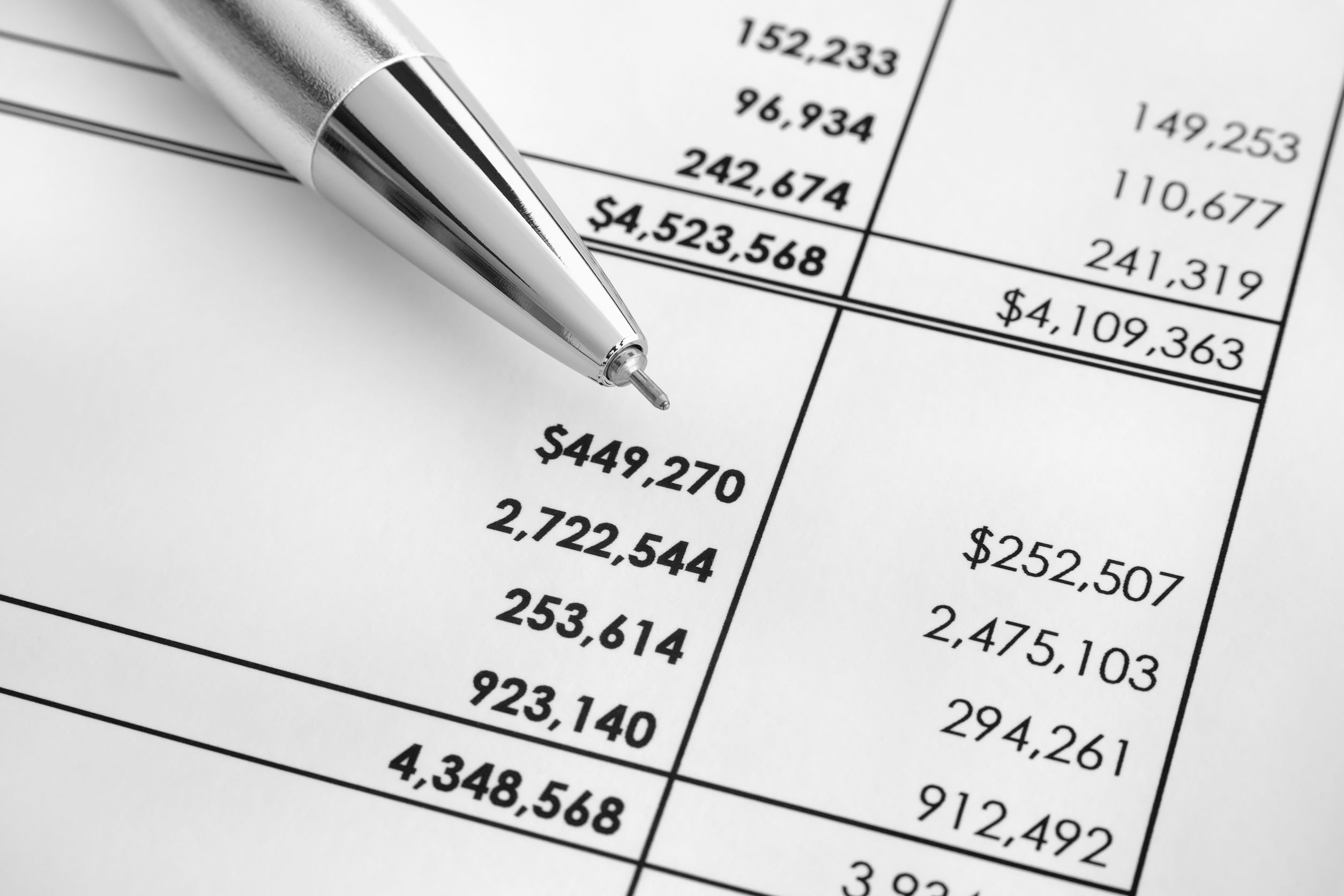 [Editor's Note: This is an excerpt from "Business Acumen for Strategic Communicators: A Primer." You can purchase the book here and Ragan/PR Daily readers receive a 30% discount with the code BUSINESS30.]
Financial statements provide a snapshot in time look at an organization's business performance and the financial health of an organization. In an effort to keep investors and other stakeholders informed, U.S. public companies are required to prepare and release their financial statements on a quarterly basis. It is important to keep in mind that the financial picture for a company can fluctuate and shift—sometimes substantially—in the 90 days in between these quarterly financial reports. Many companies choose to release supplemental financial and non-financial information and commentary to help contextualize the numbers found in the financial statements.
This information is used by stakeholders to help determine the current or projected economic worth of a business and to understand the financial story. "All numbers need a storyteller who can bring them to life with context and color," says Kathryn Beiser, vice president, global communications for Eli Lilly and Company, one of the world's largest pharmaceutical companies.
Beiser previously served as the CCO for Kaiser Permanente, Hilton Hotels and Discover Financial Services, as well as in senior agency positions.
Working closely with the office of the CFO, communicators can help ensure the financial story supports the company narrative, investment thesis and other important objectives like employee recruiting and retention.
Financial statements will generally show the financial performance of an organization for at least two periods in time, with each time period represented by a column in the statement. For example, the first quarter performance of an organization for the current fiscal year will be compared with the first quarter performance of an organization for the prior fiscal year to assess the changes across numbers in the statement. This is referred to as a standard year-over-year (YoY) annual comparison of performance. Fast-growing startup companies and some more mature businesses may also choose to make sequential comparisons, where, for example, the first quarter performance from the current year is compared to the second quarter performance of the same year and so forth. This is referred to as a quarter-over-quarter comparison.
Types of statements
There are three major types of financial statements that all U.S. public companies are required to prepare and publicly release to investors and other stakeholders on a quarterly basis:
1. Income statement: This statement is also known as the profit and loss statement, or simply the "P&L." As the name implies, this statement tracks the sales an organization generated, its expenses and whether it generated a profit or loss for a specific time period.
2. Balance sheet: This statement tracks an organization's assets (what it owns), liabilities (what it owes) and shareholders' equity (retained earnings) for a specific point in time. The name "balance sheet" comes from that fact that the assets on one side of the balance sheet and the liabilities plus shareholders' equity on the other side must balance out.
3. Cash flow statement: This statement summarizes the amount of cash and cash equivalents entering and leaving a company for a specific time period. The "flow" of cash from operating activities, investing activities and financing activities is tracked.
For many communication professionals, they are most likely to encounter income statements and/or balance sheets as part of their work, particularly as they gain budgetary and leadership responsibilities and/or move more into strategic advisor roles. For those communicators working in a more finance-intensive specialization, such as financial communication or investor relations, they need to gain a more advanced ability to interpret all three types of financial statements, plus a deeper grounding in a broader range of accounting and finance terminology.
Business and financial acumen are "enablers of career advancement" for communications professionals, according to Clarkson Hine, senior vice president of corporate communications and public affairs for Beam Suntory, one of the world's largest premium spirits companies. Hine majored in history in college and spent his early career in politics, before joining a publicly traded company to lead its communications.
"Even though I had no experience in finance and accounting, much of my job depended on financial communications," says Hine. "I was surrounded by a lot of people with MBAs, which could be intimidating. But I drew confidence from the fact that I knew a lot more about communications than they did, and I had a passion to make the numbers talk in a way that was easily understandable to all stake- holders." Hine recommends that communication professionals ask questions of colleagues in finance and accounting, while absorbing as many different business and financial information sources as possible, such as visits to operations, internal meetings and documents and business news media.
Nonprofits
Publicly traded companies are not the only types of organizations that are required to regularly file financial statements and financial information that are then made available to the public. Within the U.S., most federally tax-exempt organizations (e.g., nonprofits) must disclose key financial and governance information on an annual basis with the Internal Revenue Service (IRS). This mandatory information is submitted to the IRS via a Form 990. Upon request, tax-exempt organizations are required to provide a copy of their three most recent years of Form 990s. Some nonprofit organizations provide this information on their websites. Finally, there are third party sources, such as Guidestar, Charity Navigator and ProPublica, that provide searchable databases of these forms by organization and by other criteria.
Matt Ragas is an associate professor of public relations and corporate communications at DePaul University.
Ron Culp is the professional director of the graduate PR and advertising program at DePaul University.
COMMENT