3 ways brands are handling a contentious Pride Month
This is a difficult moment. Here are your options for handling it.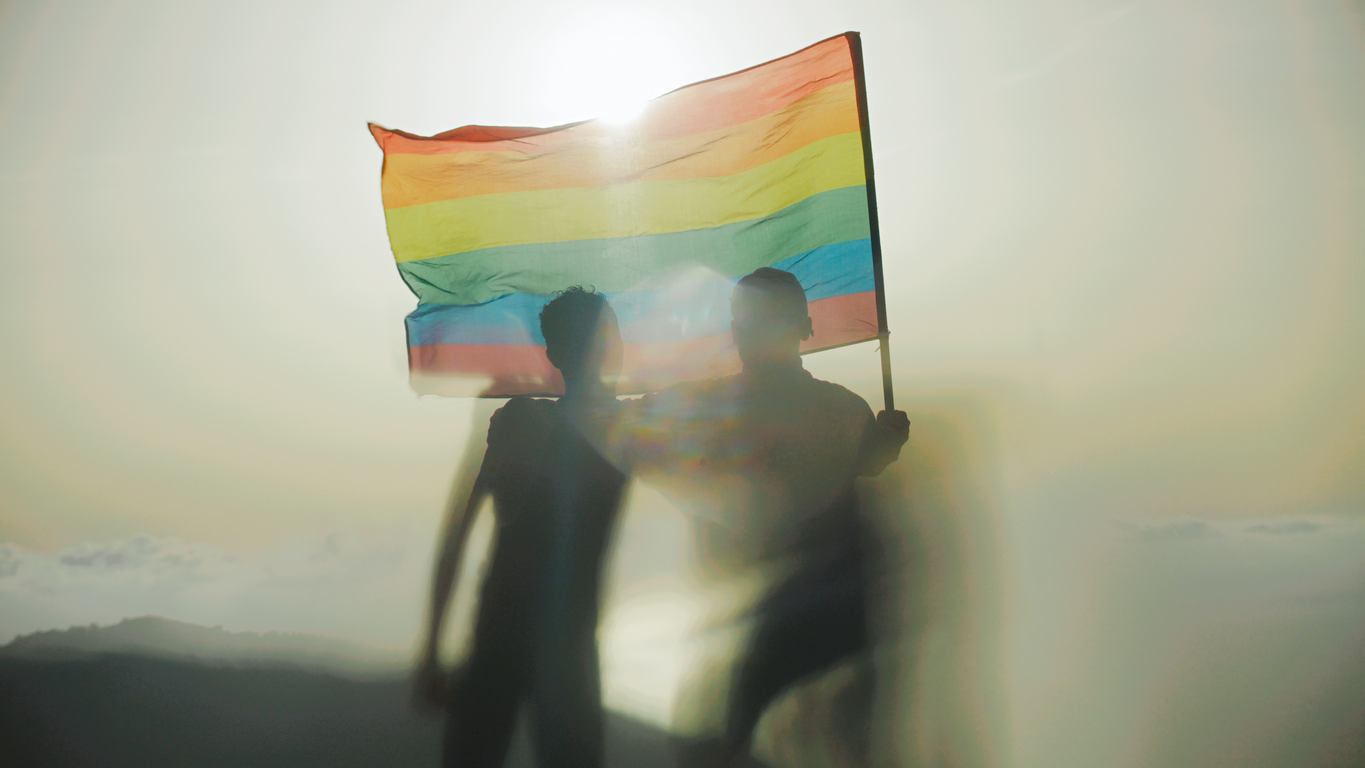 June 2023 has proven to be an inflection point for communicators seeking to speak to and about LGBTQ+ audiences. In the preceding years, Pride Month celebrations had become more and more mainstream. While never totally without controversy, they had flourished into  a standard part of many corporate calendars celebrated internally and externally with rainbow logos, affirmations and commitments to support the message of Pride, and participation in parade marches and events.
But amid a wave of anti-LGBTQ+ sentiment, especially aimed at transgender people, many brands have stepped back and reevaluated how they participate and talk about Pride.
Critics have become vocal and outspoken. Boycotts are growing. Axios estimated in mid-June that these controversies have cost companies more than $25 billion in market valuation. Threats have been made against the safety of employees and storefronts. Some state governments are also becoming active in punishing opponents who disagree with their stances on LGBTQ+ issues, withdrawing contracts or passing punitive measures.
Then you have LGBTQ+ communities, which has never had a simple relationship with corporate America. While they've been courted in recent years with splashy Pride celebrations, they've also offered criticism of "rainbow washing," or brands' performative illusion of support aimed more at boosting sales than benefiting LGBTQ+ communities.. As some brands have retreated in the face of conservative criticism, some feel those fears have been validated.
The result is an unsettled landscape that poses challenges for both internal and external communicators. It can feel like a no-win scenario, with any move certain to anger one contingent of your audience. Even silence can be risky.
There is no one right answer on how to meet this moment. It can be easy to take a zero-sum approach and say that every organization should take a stand for LGBTQ+ rights, or to say that all businesses should stay out of it and stick to selling widgets.
Both are oversimplifications.
Let's take a look at the three main ways brands are addressing the current atmosphere in the culture wars.
Staying the course
Some organizations are making no changes to their behavior. This can cut one of two ways.
Outspoken, advocacy-focused organizations are sticking with their support of the queer community. Adidas, facing a Target-esque backlash over masculine models appearing in traditionally feminine swimsuits, stood its ground. In a statement provided to USA Today, the athletic brand said their commitment to self-expression is "reflected in a diverse line of models who bring the spirit of this collection to life."
Similarly, The North Face did not waver in the face of anger from some over their partnership with outdoorsy drag queen Pattie Gonia. "Creating community and belonging in the outdoors is a core part of our values and is needed now more than ever. We stand with those who support our vision for a more inclusive outdoor industry," the organization affirmed in a statement to NPR.
These brands knew their audience and held their ground. They faced backlash but made their position clear as an extension of their values.
Other brands remained consistent simply by remaining silent. They hadn't spoken in the past, and they are not speaking up now. Organizations deeply enmeshed in government contracts or with audiences with a more conservative bent have chosen for years to sit out of Pride events. They don't oppose them, but they don't participate either.
This, too, is a maintenance of the status quo.
Falling silent
Others, however, moved back from more active past stances to a watchful posture. While CBS News reported that 78% of Pride organizations nationwide saw their sponsorships stay steady or increase, 22% saw decreases. Indy Pride, which organizes events in Indianapolis, saw one sponsor pull their logo (though not their funding) and another questioned a youth-focused event after social media backlash, according to CBS News.
While most Pride organizations declined to identify which specific corporate sponsors had pulled back or chosen to remove their logos, it's clear there have been some who have chosen to simply remove themselves from the conversation altogether, with as little fanfare as possible. Some of these organizations may still celebrate internally but have found the current landscape too risky for loud, proud external moves.
Finally, the last group is the one that has drawn the most attention and controversy.
Flipflopping
Bud Light. Target. These organizations have become shorthand for organizations who found themselves at the center of the culture wars — and blinked.
Both brands actively courted the LGBTQ+ community — Bud Light with its partnership with trans influencer Dylan Mulvaney and Target through a trans-inclusive swimsuit — and in the face of backlash, chose to abandon their stances. Bud Light disavowed members of its marketing team and Target pulled some Pride-themed items from its shelves.
These have proven to be the most damaging stances, as it draws ire from both sides of the issue. Even in victory, those in the anti-LGBTQ+ camp don't forget what they saw as a betrayal of their values, while members of the pro-LGBTQ+ community feel abandoned.
This is the true no-win scenario, and one both brands will grapple with for the foreseeable future.
What should you do?
There is no simple playbook to follow here. Each organization must make its own decisions based on their employees, their customers, their desired customers, their ties to state and local governments, and their values.
What works for one brand may not work for another.
It's time to help your organization do some soul-searching. What will best serve all your stakeholders — and the bottom line?
Whatever decision your organization makes, be prepared for backlash. Have your plan in place.
And good luck.
Allison Carter is executive editor of PR Daily. Follow her on Twitter or LinkedIn.
COMMENT
One Response to "3 ways brands are handling a contentious Pride Month"
Susan Larson

says:

You left off the most effective option.

When you give in to Terrorists they don't back off, you only embolden them! Like all bullies, you have to Punch them in the eye by doubling down on the very things they don't want you doing. Stand proud, be an ally. Take pride in it.