3 ways to add creativity to your writing
A published poet shares secrets for how to breathe new life into writing projects.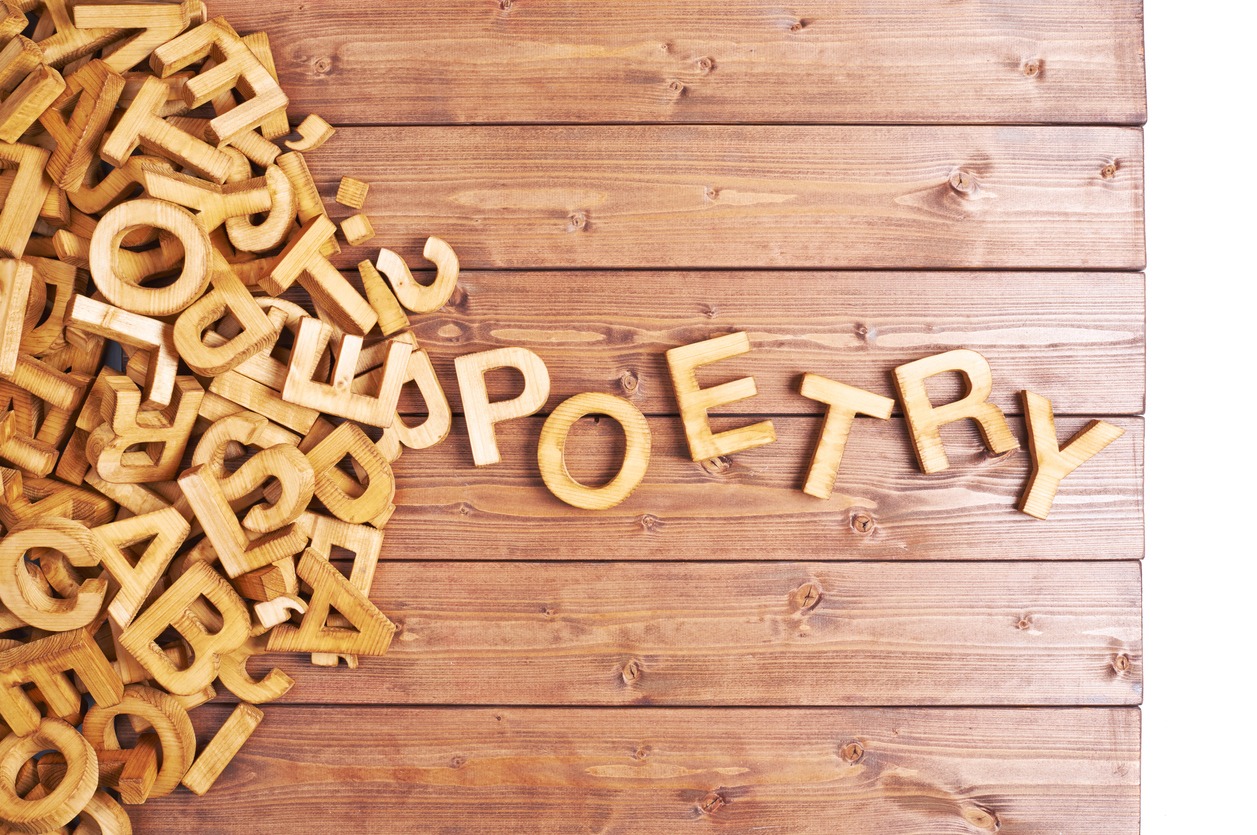 Has your copy lost its zing? Struggling to infuse some magic into your next writing project or post? Looking for a way to turn boring research into a riveting story?
You're not alone. Deadlines and dry topics can sap the energy from anyone's writing over time.
The good news is there are tricks of the trade to shake things up and bring the fun back to your writing. Here's how to harness your artistic side through poetry for more creative (and compelling) copy:
1. Reintroduce yourself to poetry. "Poetry makes us feel. It evokes emotions—and that's the job of any writer in any medium," says Keisha-Gaye Anderson, senior director of marketing and communications at The Jed Foundation. "It moves us with a rhythm and symbolic language that speaks to us on a very deep level."
The author of four poetry collections, Anderson has published in a number of literary magazines, including Adirondack Review, African Voices Magazine, The Caribbean Writer and many others.
Her advice is to reacquaint yourself with poetry—and to find what moves you. Then, seek to understand what makes it work and apply those lessons to your own writing where you can.
For example, Anderson's favorite poem is "Won't You Celebrate with Me" by Lucille Clifton.
2. Practice poetry's three P's. Clifton's powerful poem offers countless lessons for communicators and marketers. Anderson highlights just a few in what she calls the three P's of powerful writing:
Put people first: "Your first step should actually be to step back—and find a dramatic through line that moves audiences," she says. "Hint: They always start with people."
Anderson's point: "We're all used to being marketed to. Cut through that by asking yourself, 'Where is the authentic story in this where I can see a transformation happening?'"
Perceive pain points. "Pain is part of the human journey," says Anderson. "It's tempting as a content creator to just paint a pretty picture, but conflict and pain points are essential for any authentic story about your organization or person in it. Without them, there's no 'hero's journey.'"
Pain points are also key to understanding your audience. "Marketers must articulate how their [product] resolves customer pain points," Anderson continues. "Again, that means you have to put people first—and show that you understand them."
Practice precision. "Brevity is more crucial now than ever, thanks to limited attention spans and writing short for mobile," Anderson says. "So when you're writing your next project, try to go in short and edit aggressively."
Writing short is hard. One way to pull it off is to just say it verbally first—and last.
"Write it like you say it," Anderson says. "This helps you avoid verbose language and jargon. Once you have a draft, focus on phrases and metaphors that convey more meaning with fewer words and cut everything else. Then recite it out loud."
3. Unlock your imagination. "Everybody is creative, but not everybody knows it," says "A great way to unlock your inner poet is to have fun with language." Here's how:
Get comfortable with brainstorming. "The goal of brainstorming is to access your creativity to get to the best ideas faster," says Anderson.
Word association is a fun icebreaker to kickstart the ideation. "Just let a bunch of key words come out without any judgement and write them down," she suggests. "Do it quickly so you don't overthink it. You'll find some surprising connections you can use later."
Master metaphors and wordplay. "Metaphors are powerful ways to spark your imagination," says Anderson. "For example, Lucille Clifton's poem mentions Babylon. It makes us ask questions about, 'How is America Babylon?'"
Her point: "Metaphors, idioms, puns and similes all really help you think visually," she says. "For example, statistics only really come to life for readers when you paint a picture."
Mix opposites. "Another great poetic tool for igniting imaginations is showing how opposites are connected," Anderson says. "For example, people love headlines like, 'What Pregnant Male Seahorses Can Teach Us About Reproduction.' Our brains crave different ways of seeing things—and playing with opposites is a fun way to get there."
Brian Pittman  is the Dean of Ragan Training a Ragan Communications event producer. For more information about Ragan Training, contact him at brianp@ragan.com.
COMMENT
2 Responses to "3 ways to add creativity to your writing"
A colleague posted a great article today – I'd like to get more of these in my inbox. thank you.

Jill Stewart

says:

Brian: I love this. Have always thought poetry could have a positive impact on business writing, but I hadn't figured out how to package this notion so effectively.