3 ways to handle your comms budget during an economic slowdown
This is not the time to cut budget.

With the volatility and uncertainty that has hampered the global economy through the first half of the year likely to continue, at least until interest rate hikes and inflation stabilize, businesses are looking to preserve cash by lowering burn.
During my tenure as president of DKC, I have counseled a wide range of corporations and senior executives on how to communicate during periods of economic uncertainty while simultaneously leading our own business through the accompanying rough air.  Over the years, I have found corporate treatment of marketing and communications budgets follow a fairly standard two-part cycle during an economic downturn.
In the first part, companies carefully evaluate their budgets to ensure they can weather the uncertainties. This typically leads to cost cutting early on. The most aggressive cost saving measures often come at the beginning or middle of the first quarter of economic softness. As "dry powder," "more with less," "clawback" and other ditties from the Glossary of Recession-Speak work their way into operational vernacular, marketing and customer research expenses are typically among the first up on the chopping block.
Big mistake.
Those initial cuts tend to focus on prospecting, top of the funnel and growth marketing.  This leaves a substantial gap for news, new product discovery and targeted marketing — the very customer awareness and acquisition mechanisms that give businesses a competitive edge and drive growth when they need it most.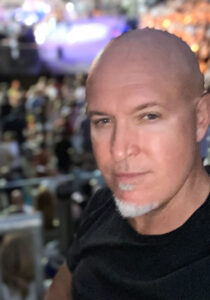 Ironically and counterintuitively, the most significant communications returns often occur during times of economic contraction. The most successful brands have, without exception, adopted the philosophy that spending on customer outreach and key audience communication in hard times is critical to survival and future growth.
According to a report in Harvard Business Review, "products launched during a recession have both higher long-term survival chances and higher sales revenues."  As other brands retrench, companies that continue to invest in communications — rather than viewing it as a cuttable line item — will emerge stronger and often outlast the competition.  The company that goes dark during this time is greatly disadvantaged compared to those that continue to engage with their consumers.
When many are cutting back on marketing, a company's share of voice can increase if it can maintain or even increase its communications spend Marketers should not retreat, but they should reevaluate how they are engaging with customers as consumer sentiment and purchase patterns will certainly change in a sluggish economy. A company's messaging must reflect the real-world challenges their customers are facing.
Here is our advice to clients who want to seize the advantage and make smart, strategic decisions investing marketing dollars during this volatile time instead of cutting PR during an economic downturn:
Earned media attention breaks through to the consumer in a unique way thanks to the automatic third-party endorsement associated with positive press coverage. As people turn away from traditional ads, media coverage provides an asymmetric advantage amid tighter wallets. The key here is to react and move quickly. Now is not the time to stand idle or for bureaucratic plan making. If you can assign responsibility and move fast, you will likely seize opportunities others won't. You need a partner who understands the news landscape and your industry.
Better targeted marketing. Your target customer may very well change during times of economic volatility, but enhancing the use of data to better reach your consumer will provide markedly better ROI. A great data pro can help you better understand your customers and determine who is buying what during a time of economic contraction while helping you find and target specific audience groups efficiently and measurably. This concept not only applies to media spends but extends to creative investments such as influencer engagement.
Trusted communications team. Now more than ever, it is important to have an agency partner or in-house communications team that understands the overall market and the business environment as much as they understand the media landscape and are able to tell stories that resonate. The communications team must have a seat at the table when it comes to key decision making. Cross-functional teams that are small, nimble and strategic will be able to move quickly and pivot as needed based on the evolving economic and consumer landscape.
If you take nothing else away, remember this:  In normal times, targeted and measurable paid digital marketing that is integrated with strategic earned media has among the lowest customer acquisition cost of any communications modality in the marketing tool kit. During an economic slowdown, CAC can decrease even further due to lower costs associated with the purchase of digital inventory.
So now is the time to go after new customers.
This brings us to the second part of the cycle.
Companies with a sophisticated understanding of the bottom-line impact of communications maintain or often increase spending during a recession.  However, as if on cue, the companies that went dark early in the slowdown typically realize after about one-and-a-half or two quarters  that competitors who kept investing in strategic communications are now eating their lunch and are poised for post-recession market dominance. anywhere between 16 to 24 weeks in, we start getting a lot of those… "Hey, we're ready to start up again. How's tomorrow?" calls. We're getting them right now.
During times of uncertainty, companies cannot disappear from the minds of customers or prospective customers. If they continue communicating with and engaging their customers, brands can not only survive an economic downturn, but they can emerge from it in a stronger position. Investing in communications and being comfortable making and breaking news  will enable you to withstand the pressure and bounce back quickly.
Sean Cassidy is president of DKC. 
COMMENT