4 of the best company statements on Roe v. Wade ruling
Amid a sea of statements, these stood out for their commitment to action, not just words.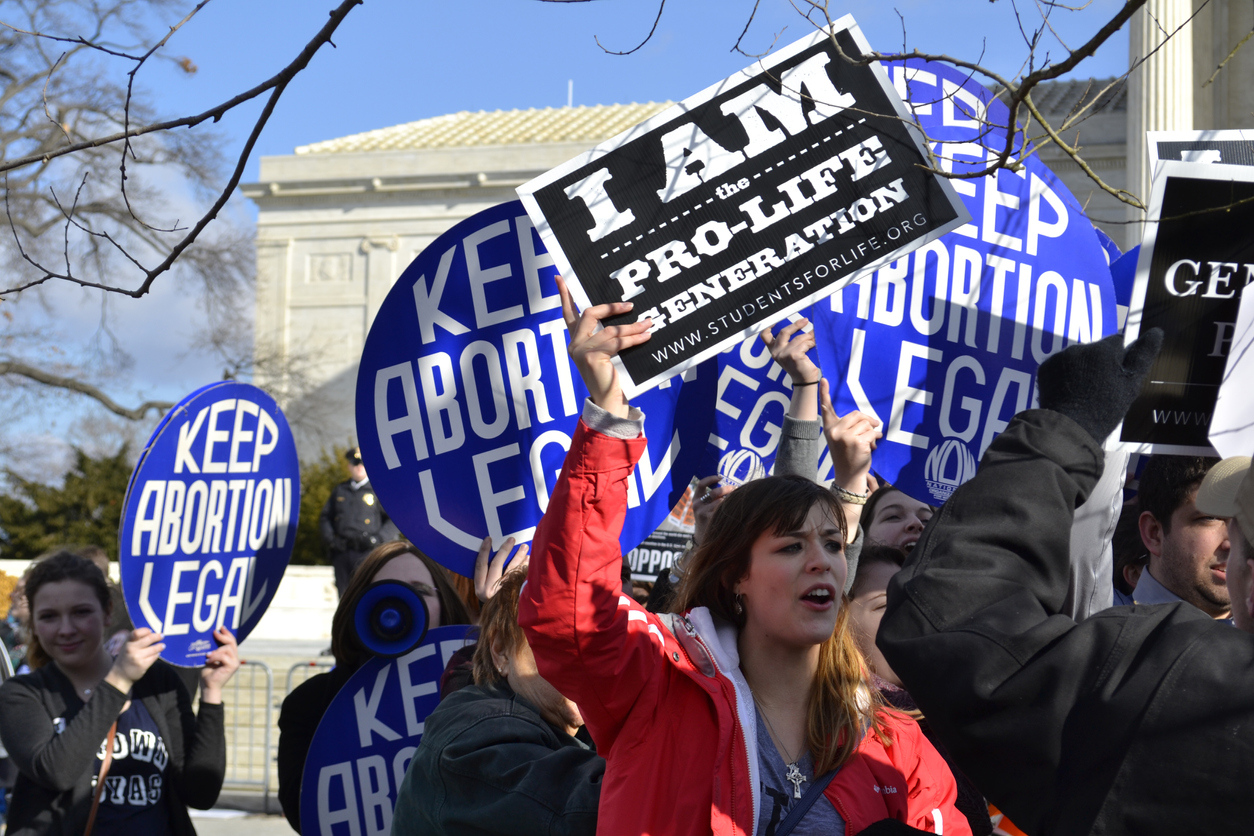 Roe v. Wade is no longer the law of the land, and everyone has an opinion on it, including corporations.
PR Daily combed through dozens of statements from companies large and small to bring you the lessons you should take away about responses to contentious social issues such as abortion rights.
The most common responses were about benefits, as chronicled by Justin Joffe on our sister site Ragan.com. But many went a step beyond to clarify a company's overall position and to outline concrete steps the company would be taking to either support employees outside of the benefits realm or to advocate for change.
Offering words without action attached is just adding another drop to the sea of noise that has surrounded this historic Supreme Court decision.
Here are some of the best statements to come out of the Roe v. Wade fallout – and what you can learn from them.
Twilio
In response to today's SCOTUS ruling, Twilio is taking these steps to support our employees and to support reproductive healthcare rights around the world. pic.twitter.com/aQO77zn4Di

— twilio (@twilio) June 24, 2022
Tech company Twilio's statement is simple but effective, backed by action. It breaks down into three parts:
Acknowledging those most affected by the ruling.
Clarifying benefits for employees.
Sharing a donation strategy to put its money where its mouth is.
In a few short lines, they address key internal and external constituencies without becoming distracted by overheated rhetoric.
DICK'S Sporting Goods
— DICK'S Sporting Goods (@DICKS) June 24, 2022
This statement was one of the most visible Friday and through the weekend, achieving viral status on both LinkedIn and Twitter.
Acknowledging your benefits position is table stakes for showing up in this article. However, what the CEO statement does so effectively is addressing head-on that not everyone will agree with their stance and addressing that directly with tact and compassion.
We recognize people feel passionately about this topic — and that there are teammates and athletes who will not agree with this decision. However, we also recognize that decisions involving health and families are deeply personal and made with thoughtful consideration. We are making this decision so our teammates can access the same health care options, regardless of where they live, and choose what is best for them.
The statement is clear and kind yet firm and works well as both an internal and external statement.
OKCupid
Dating app OKCupid sent a fairly standard public-facing statement in the wake of the decision. But they backed it up by direct stakeholder communications using their app to reach those most affected by the decision.
Every site user in the 26 states where abortion access will be affected was sent an in-app notification with information on contacting their elected officials. In a continuation of a previous campaign, a pro-choice badge can be placed on profiles so daters can clearly share their stance.4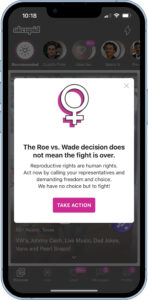 "And this isn't just an issue that's important to OkCupid employees, it's top-of-mind for our millions of daters across the nation," said Michael Kaye, associate director of Global Communications for OKCupid and PR Daily Advisory Board Member. "More than 7 in 10 people on OkCupid added our Pro-Choice badge to their profile demonstrating their support of reproductive rights, and 2 million of our daters in the United States are publicly against the government defunding Planned Parenthood."
Reproductive rights are top-of-mind for many people using a dating site, and OKCupid has partnered with Planned Parenthood for the last five years. Their long-standing advocacy in this area grants them credibility, and given the adoption of their pro-choice badge, the bulk of their audience appreciates it.
Patagonia
As we said before, clarifying your benefits during this time of change is the bare minimum of what corporations should be doing, especially when the labor market is more competitive than ever before. However, Patagonia took it several steps forward by laying out in great detail how it supports reproductive health, including those who choose to give birth, and the rights of employees to advocate for change without fear of losing their jobs.
By going beyond vague promises to granular details, Patagonia establishes itself as a company that's serious about encompassing its employees with care. Not only does it clarify its stance on abortion, including mental health services, they also share their commitment to helping those who do choose to have children.
Finally, their training and bail for those who are arrested while peacefully protesting makes the organization stand out. It's a strong employer branding statement that is sure to catch the eye of top-level talent looking for their next job.
Companies will increasingly be called upon by employees and external stakeholders on issues they once would have politely ignored. As a PR pro, be ready to advocate for clarity, compassion and action.
COMMENT