4 tips for navigating client relations in 2022
What's changed since COVID and what will remain universally true no matter what.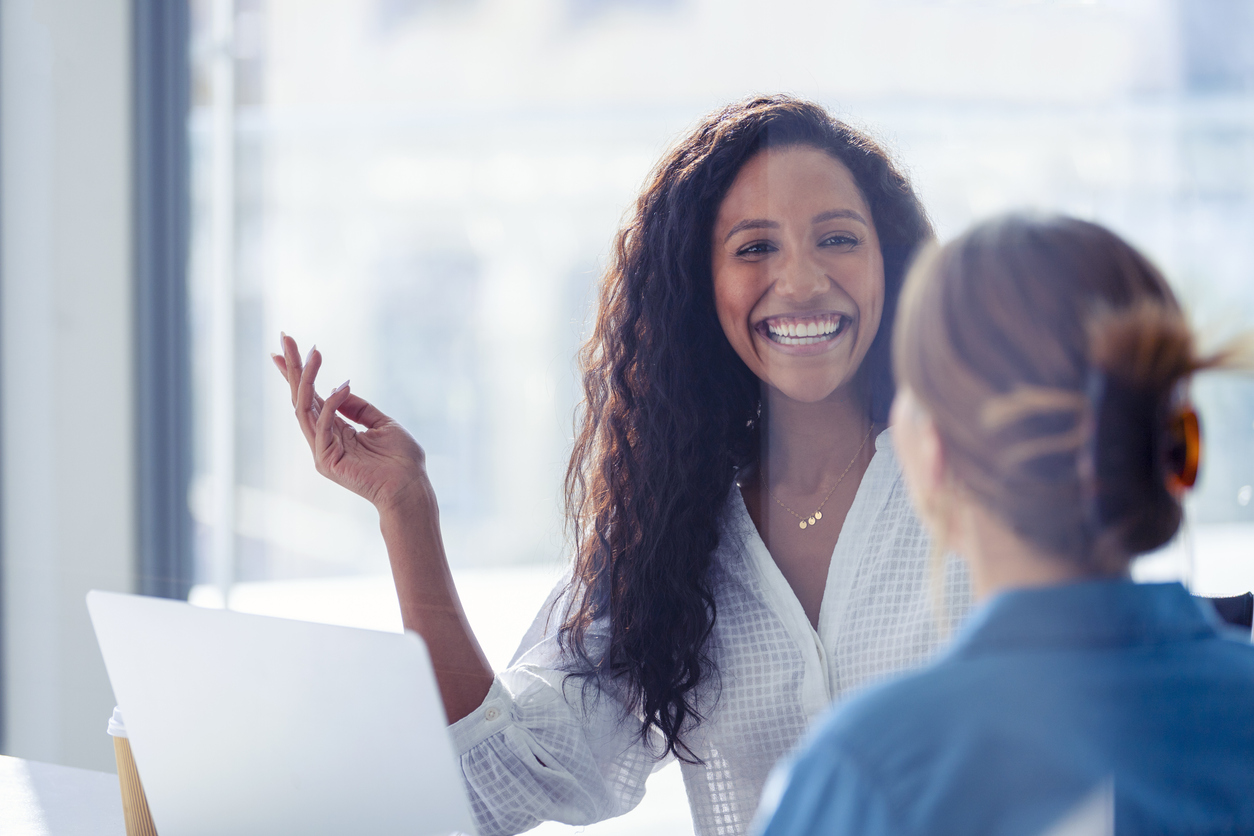 In case you've been living under an incredibly enormous rock, enough has happened in the past couple of years to fill an entire history book. Throughout this time, public relations professionals have experienced whiplash at every turn as we navigated the new media landscape. Zoom interviews with reporters, the evolution of speaking engagements in a pandemic-induced virtual world and the boom and bust of funding news, are just a few of the ways PR has drastically changed. While much of what we once knew has gone out the window, some aspects of PR will always stay true, namely how to keep clients informed and at ease.  
Mixing business and pleasure 
Building a friendly and collaborative relationship with clients has always been an important piece of the foundation, but it's become slightly more complex. Today, you are instantly invited into everyone's homes at first greeting during a work meeting, so use these personal surroundings to deepen the relationship with your clients. Ask about the plants in their background or offer a personal anecdote about a knick knack on your desk. These small, but meaningful exchanges not only show that you care enough to get to know them better, but that working together can be both fun and effective. With that said, don't get too personal and talk about the fight you had with your significant other this morning about who was going to fold the laundry that's now hidden behind your background screen. Knowing where to draw the line between relationship building and oversharing is critical to avoiding awkward silences. 
Stop, collaborate and listen
As always, our goal is to act as a true extension of our clients' teams so we can provide the best support possible. To do this, exercise your listening skills to gain a solid understanding of what their goals are, why they have those goals and how you can work together to achieve them. As PR practitioners, we often need to be both media experts and psychics, so the more you listen, the better you'll get at anticipating your clients' needs and questions. If your client seems particularly stressed about a certain upcoming announcement or pitch, it's important to understand that you might not actually understand why, and that's okay. There are a variety of internal pressures and feedback we're not privy to so practice patience and tap into your empathetic side. 
Media landscape 411
If the past two years have taught us anything, it's that the media landscape is constantly changing. Everything is different, from newsrooms vastly shrinking, to IPOs and SPACs surging only to plummet a year later, to the expectation that businesses wear their hearts on their sleeves. The way we interact with journalists has also changed. Similar to our interactions with colleagues and clients, some reporters are doing more video interviews and declining in-person briefings while others are eager to meet face to face. The needle continues to move back and forth, and as COVID spikes come and go, we need to be prepared to go with the flow and keep our clients apprised of the latest meeting norms and preferences. 
Be nimble, be quick
One thing remains true across our field – urgency is a necessity. This especially applies to jumping on media inquiries and relaying timely information to your clients. It's more important than ever to be flexible and adapt to the news quickly. Our job is to be experts on this ever-shifting media landscape and provide strategic counsel on how to react in these moments. That might mean canceling a planned announcement because a catastrophic event has taken place. If a sudden change means a pitch that sounded intriguing yesterday could now be construed as insensitive and tone deaf, then you should probably rethink pressing send and consider postponing that new product or executive officer announcement.
No matter what happens in the world, there are key components to building a successful client relationship that will remain universally the same, while others require adaptation. The most important thing to remember is that our advice to clients on how to execute a successful PR strategy might change by the hour, but the importance of human connection will stay true until the very end.
Jessica Shapow is an account director with Method Communications. 
COMMENT