4 ways to integrate local SEO into your PR strategy
Make sure local consumers can find your business when searching for products and services with these tips.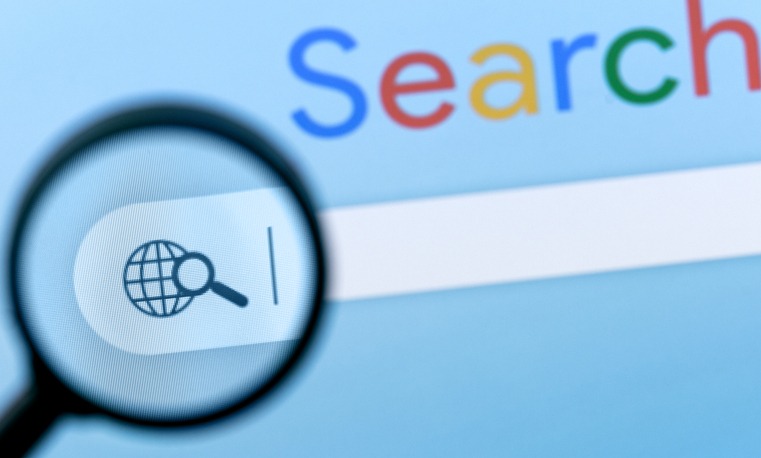 When it comes to creating a localized marketing strategy, search engine optimization (SEO) and PR are frequently driven by two different teams, with two different budgets. However, these two strategies are complementary, and integrating SEO tactics into your PR efforts can help bolster results in both areas.
What is local SEO anyway?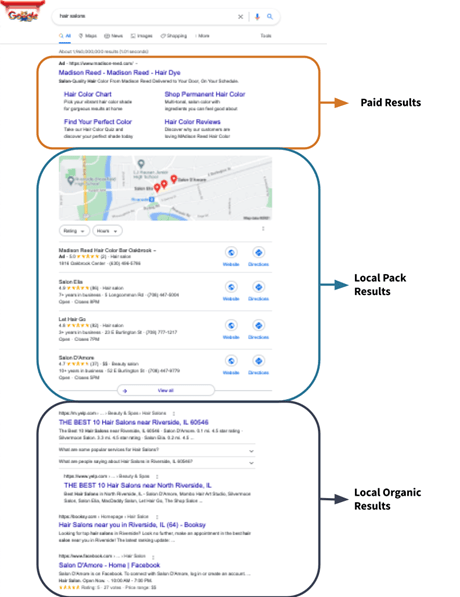 Local SEO is a sub-strategy of SEO that focuses on how you rank in search engines for local searches. Why should you care? Nearly half of all Google searches have local intent.
When experts talk about local SEO, they focus on two results on Google: "local pack" and "local organic results." The local pack is the map and top listings that are returned at the top of the search results. The local organic results are the links that appear below that map.
How do I improve my local SEO?
According to experts, the core factors that make up local SEO are on-page optimization, links, Google My Business (GMB) listing and reviews, behavioral patterns, citations, and personalization.
As a PR pro, factoring all of these elements into your strategy may seem insurmountable, but there are four core ways you can integrate local SEO into your PR without feeling overwhelmed. We have little control over behavioral and personalization factors (they're really based on searches and visitors to your site), so focusing on on-page optimization, links, GMB and citations is a great start to improving your site's local rankings in search.
4 ways to integrate local SEO
 1. On-page optimization
A core tenet of local SEO is optimizing your website for local searches. There's lots of great content out there on meta-descriptions, H1 tags and more, but as a PR pro, focusing on the content you are producing for your website will make all the difference.
First off, the basics: Be aware of your NAP (name, address and phone number). Google will look for these on your site to determine your location and whether or not to include you in local search results. Additionally, mentioning your city in titles on landing pages will go a long way in helping point out to Google that you have a local presence (think "Best IT Services in Chicago" or "One of Portland's Premier Restaurants."). If you have multiple locations, you should have an individual page on your site for each of those locations with NAP info that Google can point to.
Once you have the basics in place, on-page optimization should focus on incorporating important keywords organically into your content. We can all get too familiar with our own internal or industry jargon and forget to focus on what buyers are searching for. The good news is that there are a ton of free keyword tools out there, including Keyword Planner directly from Google. Once you've identified the best keywords for your site, work on incorporating them organically (as well as your city name and localized content) into your content strategy and editorial calendar.
2. Links
Links are probably the single greatest way that your PR strategy can impact your local SEO success. Google wants to know that your site is an authority on the keywords you want to rank for. If your on-page optimization is how you tell Google you're an authority, links back to your site from other reputable sites are how the entire internet tells Google you're an authority. These backlinks are both about quality and quantity. The more authority (trustworthiness and visibility) a site that links to you has, the more credit Google gives you for that link. These pages that include these links should also include your keywords and location whenever possible.
PR placements are a key element in recruiting top-notch backlinks. To add a local twist, look for local blogs and media outlets for placement that can help you boost your local search rank.
3. Google My Business listing and reviews
Having a Google My Business (GMB) listing for your business is essential to appear in local search results. It's not hard to set up a GMB listing (minus a pesky postcard!), and once it's done, you're set. Google will look at your primary category, but if you can, also try to have keywords in your GMB business title.
The harder part is focusing on Google Reviews. It's important to look at both the quality and quantity of reviews, and Google will also pay attention to any of your keywords that are included in the reviews. Recruiting reviews is a time-consuming and ongoing effort, but it's an activity that can have a significant impact on your local search rankings.
4. Citations
 Addressing citations can also be a quick win. When you identify your keywords, do a local search with those keywords and see if there are directories that rank high in the organic results, and make sure your business is included. This can include a big consumer directory like Yelp! or it can be a niche directory for your particular industry. For instance, UpCity lists B2B service providers like digital marketing agencies and IT services companies, and ranks well in local searches. Don't forget to ensure that your NAP matches across your site, your GMB profile, and any other citations.
PR efforts with link building and conscious use of keywords in content can help boost local SEO rankings, while overall improvement in local SEO can help continue to build on the PR objective of brand reputation and visibility improvement.
Heidi Sullivan is SVP of product and marketing for UpCity. Prior to that she spent 13 years in various executive roles at Cision. She frequently speaks at industry conferences and events and has won numerous marketing industry awards throughout her career.
COMMENT
One Response to "4 ways to integrate local SEO into your PR strategy"
Ronald N Levy

says:

This is so exceptionally good! It's hard to hire or retain experts who know this much and who can tell it like this without airs.