6 PR leadership lessons from the ski slopes
The boardroom could benefit from the fresh alpine air—and the many lessons embedded in the popular winter sport.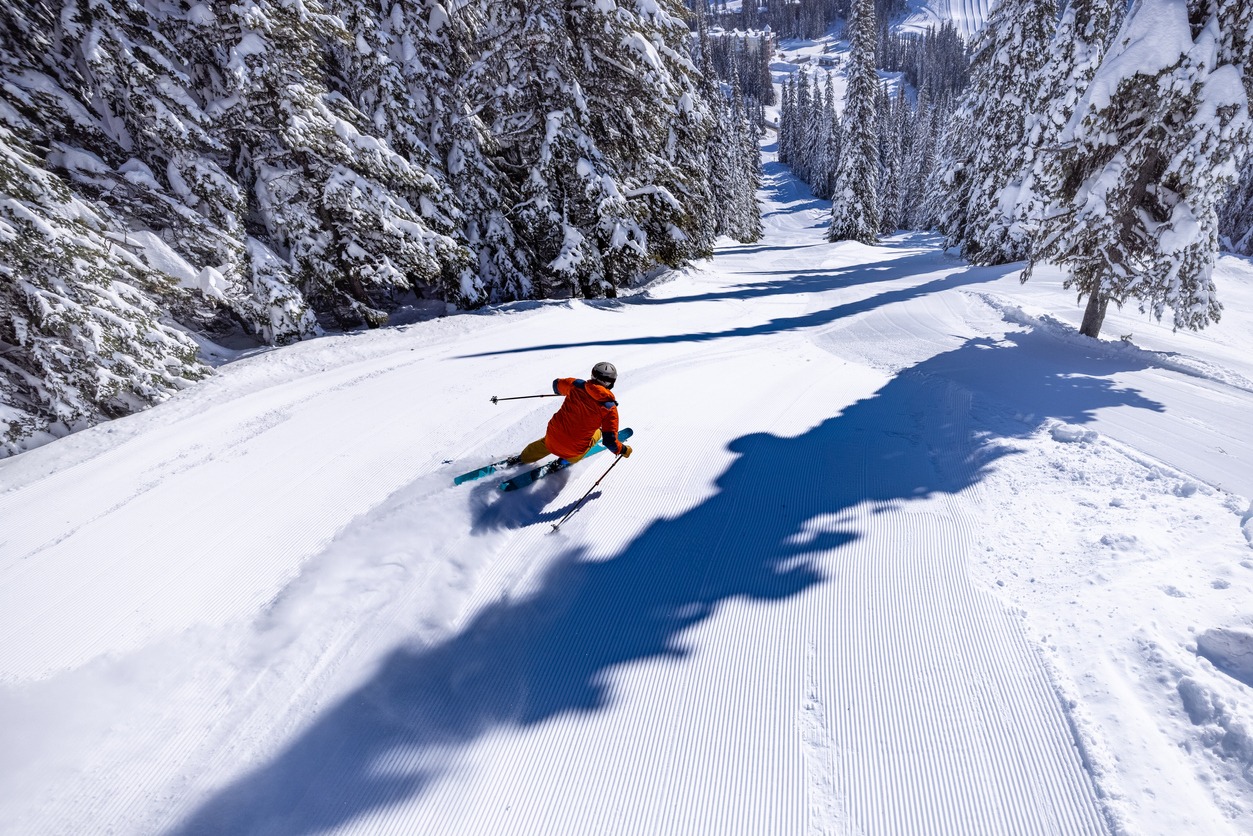 For skiers and snowboarders, the arrival of winter means one thing—fresh turns, chairlift solitude and adrenaline-fueled adventures are once again within reach.
I am personally lucky enough to call Colorado and its mountains home. Quiet rides on the chairlift and heart-pumping runs down tough terrain have become a place for self-reflection and motivation to step beyond my comfort zone.
The mountains are full of lessons that resonate for leaders across all industries. Each day on the mountain is different—demanding curiosity, respect and humility. Along with the highs come periods of intense nerves, comparison traps, and feeling alone and uncomfortable. But for most, the rewards are worth every hurdle that must be navigated.
Here's how PR leaders could learn a thing or two from a day on the ski slopes:
1. Embrace a level of discomfort.
Uncomfortable boots, heavy layers, bitter temperatures—there is an element of discomfort that skiers learn to live with to enjoy the day. The same is true for leadership.
Discomfort is where leaders grow the most. A Leading in Context article identifies the notion of "leaning out" of your comfort zone in order to learn how to let go of perfectionist tendencies and discover your best leadership.
The parallels to skiing are nearly exact—lean forward, and don't be afraid to fall. Whenever I go an entire day without falling on the mountain, I realize that I likely didn't push myself to try something new and played it safe. Curious and confident leaders lean forward and embrace the fall to pop back up and learn.
2. Seek solitude.
Skiing is, by nature, a solo sport. There are times when you chat with friends on the lift or take runs in a tight group. But fundamentally, you spend most of the time alone—with your thoughts.
Leaders do not need to book a trip to Aspen to carve out the same space for quiet and reflection. However, focused time to think without distraction is one of the five key traits noted in a recent article about what all truly independent thinkers have in common. There are endless studies about the benefits of alone time as well. Great creators like Pablo Picasso even stated, "…without great solitude, no serious work is possible."
Within the everyday grind, small changes one can take to find moments of solitude can include getting up a half-hour earlier every morning, scheduling and sticking to a midday walk like it's a standing status meeting, and using a business flight to journal creative ideas or catch up on podcasts versus working from takeoff to landing.

3. Don't get 'stuck' on the green runs.
New skiers should start on beginner green runs—no question there. But stay on the greens too long and you'll quite literally get stuck.
Great leaders embrace a continual cycle of self-observance and evolution of their approach. And while the pressure to reinvent yourself as a leader can be daunting, neuroscience indicates that we can grow and expand our thinking capacities well into our 70s.
Strong skiers also know what they are best at, and where they need more guidance to avoid being trapped at a lower level. Trees? Moguls? Steeps? Most of us aren't experts at navigating them all. Similarly for leaders, there are several types of styles that are easy to get stuck in—such as the trapped in the weeds leader. The ability to identify your style, and take actionable steps to become unstuck, is a critical step for leveling up.
4. Surround yourself with those who challenge you.
Tagging along with skiers who are far better than me has been the primary catalyst for every jump in level I've made on the slopes over the years. There is no substitution for hearing, "you've got this," from your peers, taking a deep breath, and pushing down a new run.
At the office, the equivalent to this feeling can be found both in mentorship and working for an organization where you're surrounded by curious, creative and analytical thinkers who are never satisfied with the status quo.
This does, however, require active participation. A recent piece outlines numerous steps to build a culture for leaders to learn, grow and expand based on peer-to-peer collaboration. The fundamentals of trust, collaboration and helping others even when it may not benefit you aligns perfectly with what's experienced on the mountain when you aren't the strongest skier of the group.
5. You're never 'too good' for a lesson.
Even Olympic gold medalists have a team of coaches and practice daily. Excellent skiers remain humble enough to always know that they'll benefit from tips or a refresher lesson.
At work, managers can make or break the overall trajectory and culture of the organization. A Gallup study found that leaders have 70% of the influence over the climate of the team, and 60% of employees who leave said the manager was the reason. Leadership acumen truly impacts the bottom line.
This underscores how imperative it is for leaders to aggressively seek out mentorship and coaching within their companies and beyond.
6. Push yourself, but respect the boundaries.
You've got the gear, are ready to be a little "scared" on new terrain and you're on a chairlift with outstanding skiers. This can mark the start of a fantastic day on the mountain. But there is a critical difference between venturing outside of your comfort zone and going too far out of bounds.
As stated at the start, respect and humility are crucial boundaries on the mountain. Leadership requires
the same.
We must know when to take a step back and ask for help, or set aside ego when we're not quite ready for something.
It's short-sighted that anyone should think they'll be ready for a double black diamond run after just a few laps. Similarly, each level of leadership is learned and mastered—and then you're ready to jump onto the next lift. Lead—and ski—with equal parts patience and bravery.
Alexis Anderson is the executive vice president of Havas Formula Midwest. She has nearly 20 years of national PR agency experience leading award-winning programs for B2B and B2C brands. Anderson lives in Denver, Colorado, and on the weekends can be found skiing down the slopes of Breckenridge alongside her husband and two sons.
COMMENT