5 storytelling lessons from Square's COVID-19 campaign
The payment company asked business owners to share their stories of managing through the trials of an unprecedented pandemic—creating a support hub for entrepreneurs in the fight of their lives.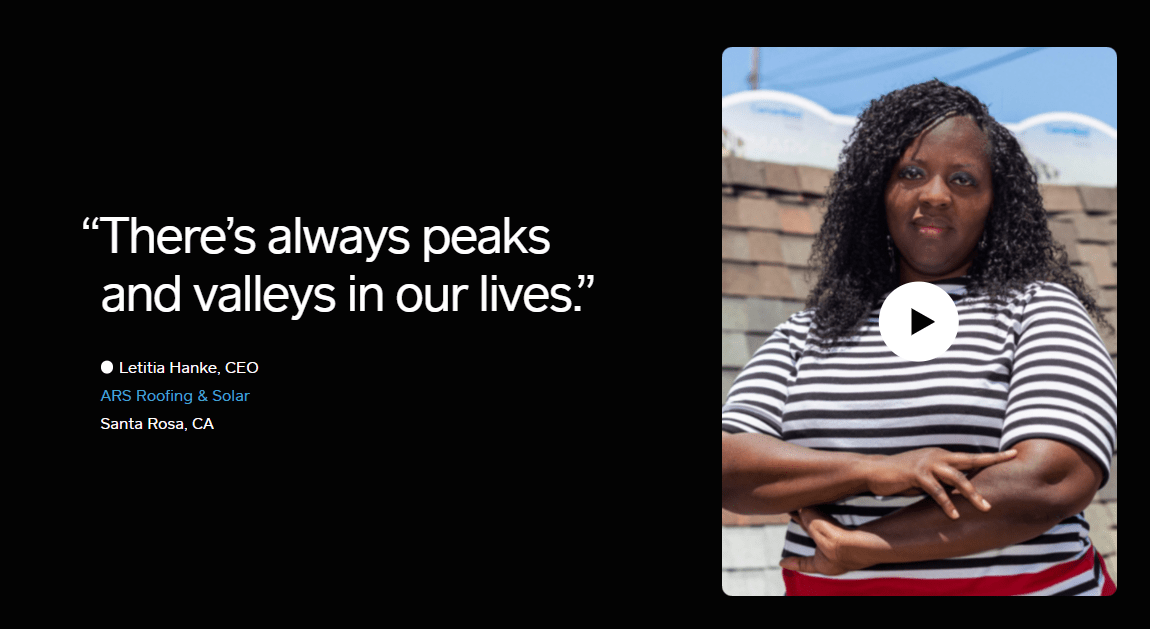 Storytelling has become a buzzword in business communications.
It's the missing ingredient when things go wrong, the secret weapon behind new branding success. It's the superpower wielded by communications pros that is the catalyst for headlines, digital content, social media posts and so much more.
It's everywhere. There are new streaming services launching every year, wave after wave of content rollouts and demands for consumer attention. Is "storytelling" on it its own really enough to make your brand stand out?
The truth is: You have to be a great storyteller to break through the digital noise.
Your story has to have a beginning, middle and an end. It has to have a hook that engages a reader, but also feel authentic to the background and expertise that your brand comes by naturally. But you don't have to conjure a story out of thin air—you just have to look for it in the right places.
Square is an example of a company that has figured out how to find important and engaging stories in its own community.
The payment platform, which helps thousands of small businesses across the country process credit card payments, is engaging their embattled customers to share stories about how they are keeping their busines afloat during the pandemic.
It's a risky subject, but when one of these business owners or team members opens up about their experience during the COVID-19 crisis, the result is powerful.
Here are five storytelling lessons from Square's efforts:
1. Find an authentic voice.
Each video features a voice message from an entrepreneur telling their story, from trying to manage their restaurant group to opening their first e-commerce site to keep their business afloat during the pandemic.
What is immediately striking is the power of the human voice as each participant shares their story with the audience.
It's also a reason why podcasts have become so popular and people flock to events like Ted Talks or The Moth. The human voice, telling a personal story, is deeply compelling.
In your own storytelling efforts, make sure you find an authentic voice and consider whether the right spokesperson for the story is an obvious choice. Maybe the story you are trying to tell would sound better coming from someone other than your CEO?
Make it personal and you will find added resonance.
2. Keep it short.
Each of the videos that are part of Square's series are less than a minute long. That makes them more shareable on social media, but also forces the content to get to the good stuff faster and make a clear and concise message.
When creating video, you can be tempted to make your creation too long. After all, you spent a lot of time and money gathering footage and putting together resources. You must be prepared to excise material—even content you really like—in service of getting a clear message across.
As a viewer, you can sense how the interview that has been spliced together for one of Square's videos must have been far-ranging and certainly pearls of wisdom have been left on the cutting room floor. However, the videos accomplish what can be difficult for brand communications to achieve: leave the viewer wanting more.
As the viewer, you want to hear more about each story. You might even follow a call to action or click a link to acquire new information. That's communications gold.
3. Serialize.
Making your content a series accomplishes a couple of important goals.
It keeps you from creating one grand masterwork that is abandoned shortly after it gets released online. The news cycle—and our collective attention spans—are lightning fast. By releasing a series, even if you dump all your episodes at once—allows you to hold onto your viewers just a little longer.
Serialization also helps drive demand and builds an audience. Start with your first handful of stories and then release new additions on a regular cadence. However, be sure to have two-way communication with this kind of distribution plan. Be prepared to engage users with questions and respond to feedback—both positive and negative—across your various communications channels.
4. Have a call to action.
This might feel obvious, but the point is more subtle than just including a link to your e-commerce site.
Your campaign has a goal; your story, or series of stories has a point that it is trying to make and an outcome it hopes to achieve. This outcome (read: measurable goal) should be captured in your call to action.
Does your campaign want customers to download a whitepaper? Then that's the call to action, and what your story is building up to from the very first sentence.
For Square, the call to action is in big bold letters in the middle of the page: "Tell us your story." The company then lists a hotline for visitors to call to share their experience of running a business during COVID-19. That's measurable engagement: "How many people called our hotline?"
There are other links as well to the brand's podcast and online community, but the call to action is singular. There aren't three asks on the page—just one.
5. Be willing to go to dark places.
As anyone who has taken a creative writing class can tell you, the secret to great storytelling is conflict.
That's why reality TV is rife with big personalities to get into blowout fights and why murder mysteries are so popular. Every story, at its essence, is about conflict and resolution—and that's also true for stories about your business.
That's why your pitch about hitting your 20th anniversary gets ignored by reporters. Where's the conflict? The lack of conflict is what causes a reporter or reader to utter the deadly phrase "Who cares?"
So, how do you tell a great story about your business, with conflict and drama to satiate an audience that is drowning in content? You have to go to dark places, explore painful moments, mistakes and missteps. That doesn't mean you have to hit yourself over the head with screwups, but rather be ready to engage honestly and openly about something that wasn't very much fun when you were going through it.
Like the coronavirus.
Everyone is looking to spin their business right now, and with good reason. We're all desperate for a bit of good news, reassurance that the world we knew six months ago will still be there whenever we finally put COVID-19 in the rearview mirror.
But listen to a couple of these entrepreneurs talk about their fears, anxieties—and in some cases triumphs—and you can start to realize that this crisis offers a powerful moment for every brand that is willing to engage.
If you're willing to tell it like it is, you can have a big impact as you try to find your way back from the brink of catastrophe.
COMMENT