5 things to consider before weighing in on social issues
Brands and corporations are increasingly expected to speak up and take a stand. Without these crucial steps, your bold action could backfire.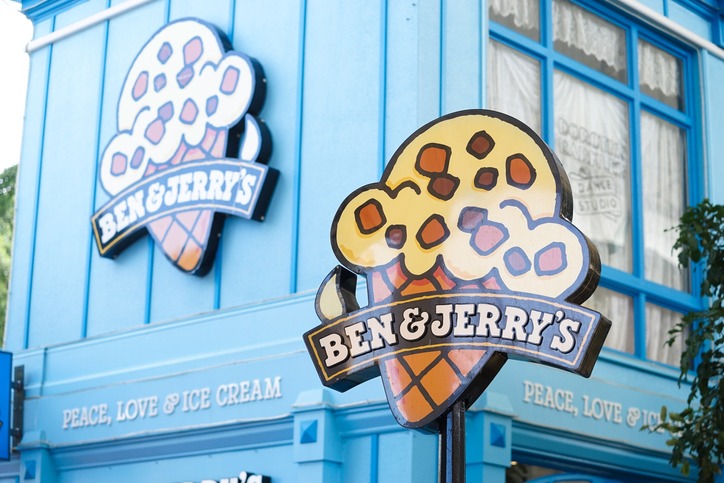 By now it's well known that consumers want the companies they patronize to reflect their values. A 2020 survey by Forrester Research found that 68% of U.S. consumers say that a company's social responsibility reputation has at least some influence on their purchasing with that company. Employees, too, have encouraged their employers to speak out on issues more recently.
That has led a growing number of formerly buttoned-up corporations to speak out on topics normally limited to political discourse, like voting rights, racism, and body image.
One recent example is Salesforce, which last month said it would help employees and their families to relocate from Texas, if they desired, after the state implemented a restrictive abortion law. Similarly, Uber and Lyft offered to pay the legal fees of drivers who were targeted under the new law, which can implicate anyone who aids a person in getting an abortion under certain circumstances.
There can be considerable upside for a brand that speaks out or takes a stand on an issue that resonates with its employee or customer base. However, along with those reputational benefits come undeniable risks, and companies can find that it's a thin line between leaning into their values and dismissing or exploiting someone else's.
More companies now are facing backlash over what can be considered insincere attempts to capture the public mood. This leaves many corporate affairs and marketing professionals at a loss over when to stand up and when to simply keep quiet.
Delta Air Lines found out recently just how treacherous the waters can be. Last spring, in response to the Georgia legislature's approval of new voting regulations, the company released a statement saying that the legislation "improved considerably during the legislative process." Opponents of the voting measure, which restricts mail-in and absentee voting and even makes it illegal to hand out water to people in line to vote, were outraged. Many took to Twitter to encourage a boycott of Delta. Days later, Delta CEO Ed Bastian walked back the company's statement and issued a memo to staff saying the voting measure "is unacceptable and does not match Delta's values."
To contrast, ice cream maker Ben & Jerry's has been forcefully speaking its mind for years, with relatively little backlash, a fact that company executives attribute to its history of credibility in working with advocacy groups on issues that it cares about. During the George Floyd protests in 2020, Ben & Jerry's posted on Twitter what was perhaps the boldest statement made by a corporation at the time: "We must dismantle white supremacy." Though the company got thousands of calls protesting the remark, it was willing to take the heat, executives said, for what it believed.
As Christopher Miller, Ben & Jerry's head of global activism strategy, told the Harvard Business Review: "I think the companies and brands that tried to navigate the mushy middle—feeling the need to say something but getting concerned about upsetting folks—got the criticism and backlash. It wasn't companies like ours."
To keep your honest attempt at making a statement from turning into a misfire, consider these five guidelines before you hit send on that company tweet:
1. Look in the mirror. Make sure your company and its management team is living your brand values before you preach about them. Walmart's ad praising frontline workers in 2020 drew accusations from critics that it was failing to protect its employees from COVID-19. Looking within to make sure that a company's outward-facing values match their inward-facing actions can be valuable insurance against missteps.
2. Actions over words. Actions—not just words—will influence others. If you're making a statement, back it up with meaningful and measurable deeds. Money can be the quickest and most tangible way for a corporation to make an immediate impact, as when Lyft pledged $1 million in 2017 to the ACLU to protest then-President Trump's travel ban. But, nothing replaces real action, like when Bank of America said it would raise its minimum wage to $25 by 2025, which helped spur action across the industry. Action goes a long way to erase skepticism among consumers.
3. Think about channels and timing. Twitter can be toxic—and very unforgiving to corporate brands—so maybe that's not the best place to make an initial announcement. More importantly, make sure that you are making a statement at a time when people will be receptive to it, not immediately after you've been accused of making a blunder, when people are likely to suspect your motives.
4. Know your weaknesses. If your organization has a wealthy owner or CEO, but a reputation for underpaying workers, know that you'll get more respect for helping those inside the company than for aiding external entities.
5. Be authentic. Don't depend on a celebrity to make the case for you. Authenticity comes from within. Feature your CEO along with a diverse group of your own employees in a campaign, a practice that will expand your support and quell a possible source of resistance.
With the country as polarized as ever, you're never going to get 100% approval for speaking out on a social issue. But that doesn't mean it's always wise to avoid controversy. Start with your mission and your values, and proceed from there.
Deirdre Murphy Ramsey is an executive vice president and Tim Rice is a senior vice president at Precision Strategies. Both work in the organization's communications practice.
COMMENT
One Response to "5 things to consider before weighing in on social issues"
Ronald N Levy

says:

This says Ben & Jerry's posted "what was perhaps the boldest statement made by a corporation at the time," that (here comes the purportedly boldest statement): "We must dismantle white supremacy."

The writers claim the company "got thousands of calls protesting the remark" but should we believe this? Thousands of calls to an ice cream company for opposing white supremacy?

The writers don't say whether they work for the company they praise but if they DO, have the writers a moral obligation to disclose this to us readers? Is it just luck that they know the name Christopher Miller, B&J's "head of global activism strategy"?

The writers are described as "Executive Vice President" and "Senior Vice President" at Precision Strategies but is it luck that I don't see their pictures on the firm's website which includes even associates?

If B&J sincerely opposes discrimination and doesn't just say this to help business, was the PR daily report accurate that B&J refused to sell to white Jews in the West Bank? Does B&J sell gladly to Arabs there? Is this because of something bad about the Jews, or better about the Arabs, and not just a PR move in the hope of getting more business from people who are not Jews or not white?

If a store in America sells Ben & Jerry's ice cream, is the store supporting a boycott of Jews by Ben & Jerry's? That ice cream company is part of Unilever so if we and retailers buy Unilever products, are we helping a boycott against white Jews in the Middle East?