5 tips to developing B2B content that drives leads
Ways to cut through the noise.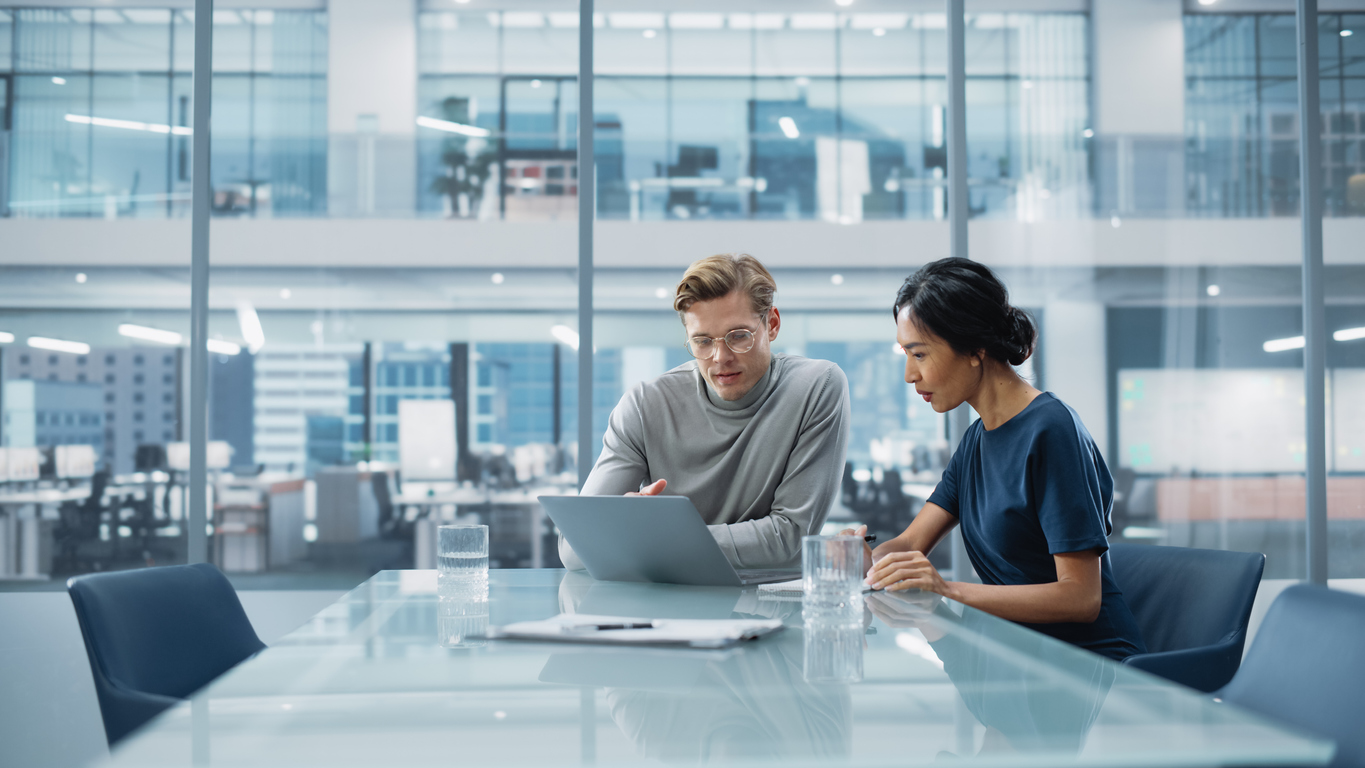 Over 25 years after Bill Gates wrote his seminal essay titled "Content is King," content marketing still reigns supreme as the most impactful and cost-effective method of generating B2B leads. With the current economic downturn and the state of the global financial markets, the ability to create and sustain business revenues is more critical than ever. 
The B2B market is increasingly competitive, and brands constantly seek ways to generate solid leads on a tight budget. Even if the company already has a lead generation plan, there's always room for improvement, especially in content creation. 
A recent survey found that 46% of brands want to invest more in content creation, so here are five tips for creating an excellent B2B content strategy that drives leads.
#1 Maintain a portfolio of use cases and case studies
Researchers have found that 42% of B2B marketers plan to increase investment into case studies because they are powerful tools for inspiring or educating your audience with real examples of other brands' success with you. 
Use cases provide clients with a "report card" that shows what other clients' experiences with your brand have been. It's essential to showcase your work so that clients can see the full scope of your expertise.
Case studies demonstrate the types of tools your company can work with and the results you can achieve with these tools and methodologies. Additionally, they give potential clients an outsider's view of your reputation, which is essential for trust-building. The number of successful cases you have is a clear marker of the brand's experience.
#2 Prove the usefulness of R&D
Research and development go hand-in-hand with the growth and prosperity of companies of any size. This might seem unrelated to content development, but it is actually a valuable B2B marketing tool. 
Investing in quality R&D is also an investment in developing your reputation and credibility. Your company can not only leverage this as an opportunity to introduce its expert team of researchers but show your authority and expertise within the industry as well. Highlight the research and development activities of your company to boost credibility with your audience.
#3 Leverage pilot projects
Launching a new project for clients can be both challenging and exciting. Pilot projects are beneficial for reducing the risk of introducing a new solution, easing a client's mind by offering a "test drive" before full implementation. 
While there are plenty of instances of pilot projects successfully leading to large-scale implementations, it's important to remember that only some successful pilots convert. For example, if a company has never used email as a communication channel, you may suggest a pilot launch to the mailing list to measure effectiveness. 
Even if it goes well, the company may not want to move forward with a large-scale implementation. You will have demonstrated its potential and usefulness to the brand, so it's still a positive interaction.
#4 Take the guesswork out of the equation
The less a client has to guess about how your solution fits their needs, the better. Your B2B content should highlight how your product or service solves a company's problem or fulfills an industry need. 
Entrepreneurs often forget about the principles of business organization and the correct presentation of value because they're caught up in the product's features. Turn your focus outward and view your product as a client, then focus your B2B content on the things that clients like most. 
#5 Prove your industry expertise
A key part of running a business is showing that the founder and the team understand the market. Competent professionals understand these key points: 
Problems of the market: Your company should be focused on providing a solution that solves a specific problem. One of the most common startup problems affecting

35% of founders

— lack of market fit — would be eliminated with proper research. 

Needs of the audience: Different audiences want to see different facets of your brand. It's important to understand how to showcase your company in the best light to every audience segment.

Efficiently getting the message across: Not all communication channels are created equally. True industry experts know which platforms and formats to focus their efforts on to disseminate the company's messages with maximum efficiency.

Market history, trends and global vision: Your company needs to understand deeply where the industry has been, where it is, and where it's going.

How current events relate to you: The events of the global economy impact various industries differently, so it's critical to stay abreast of the news and understand how it affects industry predictions.
If you can talk about these points in your content, it quickly proves to clients that the product is relevant and the team keeps up with industry developments. It's vital to demonstrate the team's qualifications here, too. 
This helps potential clients trust everyone, so even if they interact with specific team members during various stages of implementation, they feel confident that competent professionals are handling their case.
Craft B2B content that cuts through the chatter 
Massive amounts of content are generated daily; without memorable, high-quality material, your strategy will not work. 
Quality content is a business asset that benefits everyone, so it's worth the investment. Unfortunately, there is no one-size-fits-all approach to fast lead generation. If it were that easy, everyone would be the next Bill Gates.

Dina Mostovaya is a global communications consultant with 15+ years of experience and the founder of Madrid-based consulting firm Mindset Consulting. Follow her on Twitter and LinkedIn.
COMMENT