6 Halloween PR campaigns ranging from scary good to just plain scary
From seriously good short horror films to questionable marketing decisions, THIS IS HALLOWEEN.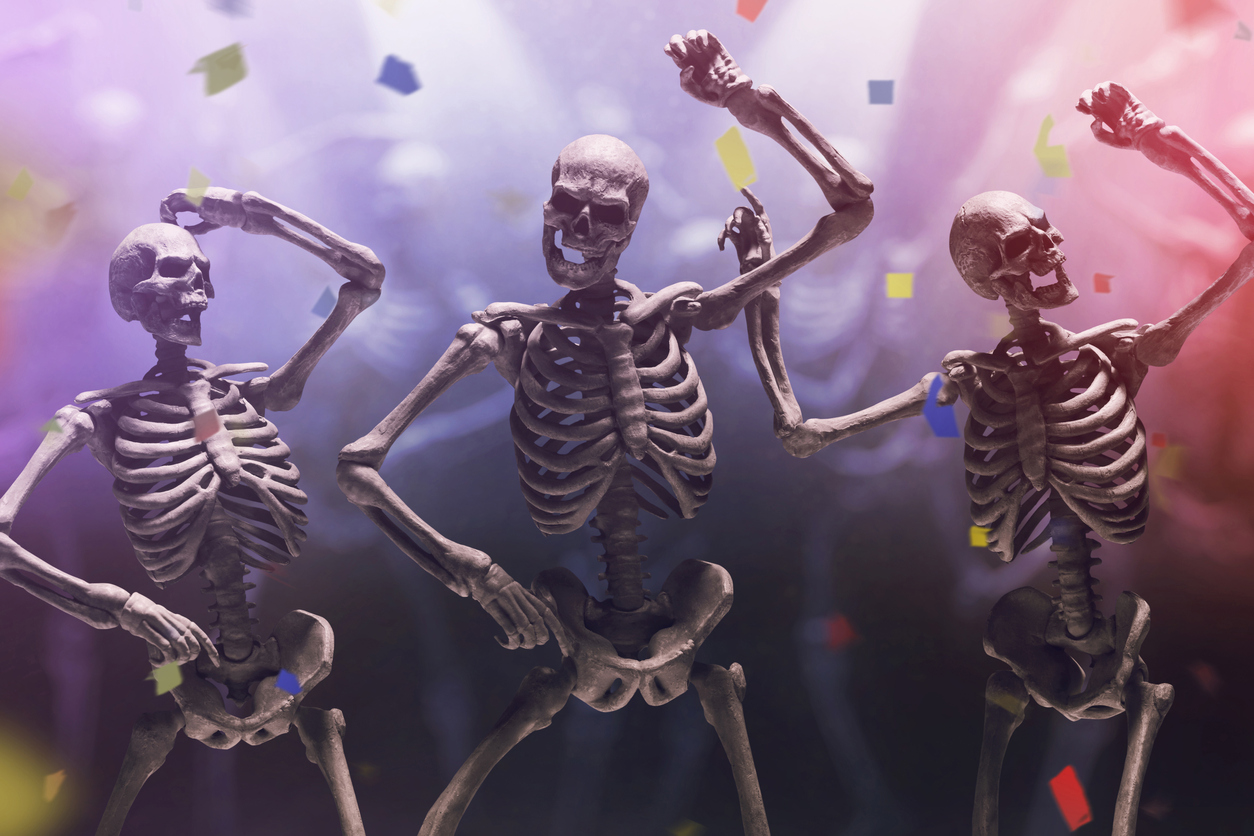 Fast food goes for spooky short films 
Both Burger King and Jack in the Box opted to put together mini-horror movies, USA Today reported. 
Well, sort of. 
Burger King's short, "The Call," is more of a commercial. Just a minute long, it takes a retro '80s vibe with a smartphone twist as a woman is harassed by calls that, "it's back, it's coming for you." She then attempts to flee a floating Ghost Pepper Whopper.  
While it's certainly on theme for the season, it's solidly product-focused and without much cinematic flair. There is an additional activation where you can receive your own creepy phone call, but to receive it you must explicitly opt in to "reoccurring autodialed telemarketing text messages from Burger King," which may be a tough sell. 
Jack in the Box, however, turns in a surprisingly spooky 7-plus minute short called "Feeding Time." It has plot twists, character development and minimal branding for most of the video. There are even a couple decent jump scares. 

Chipotle dials back its "Boorito" offers 
"Boorito" has been a Halloween tradition at Chipotle since 2000. In its early days, anyone who came to one of the brand's locations dressed as a burrito would receive free food, making the promotion a favorite among college students short on cash but long on creativity.  
But the chain has struggled finding a post-pandemic, post-inflation version of Boorito. After going digital for two years due to COVID, the promotion returned last year with offers of $4 food for all, or $3 if you wore a costume. "The Today Show" reported anecdotally at the time that store sales seemed to be down, even compared to normal weeknights.  
This year, the price is jumping to $6 for food, with no mention of costumes at all. The deal is only available after 3 p.m. and only to Chipotle Rewards members who order on the mobile app. 
Whew. 
The biggest added perk is that high-traffic stores in 53 college towns will stay open until midnight on Halloween.  
Chipotle has grown up a lot since 2000, and with food costs being what they are, it's understandable that free food is a nonstarter. But taking away the costumes entirely removes much of the viral fun from the event and just leaves it a decent discount that could take place any day of the year. 
M&M's will refill your empty candy bowl  
M&Ms is running with a simple, clever campaign idea that speaks to one of the greatest fears of any Halloween house: running out of candy for greedy little goblins. 
Partnering with delivery service Gopuff, M&Ms will bring backup confectionaries direct to your door if you run out, Mars announced in a press release, provided you are in one of the areas Gopuff serves. 
The campaign's website claims free delivery in 30-60 minutes, which is a bold promise to make. We've seen delivery-based promotions backfire in big ways before. But this is likely less about what happens on Oct. 31 and more about the mountains of positive press the promo has already earned — and which will linger in minds during initial candy shops.  
Potatoes? 
Look, we don't know if this one will work or not, but it's definitely something. Potatoes USA says giving out taters (boil 'em, mash 'em, stick 'em in a stew) for Halloween is a trendy trick, attempting to capitalize on one prankster's success. Other ideas for tuberizing your holiday include carving them like jack o' lanterns or using them as paper stamps. 
Will this catch on? Probably not. But A for effort, good hustle, Potatoes USA. 
Stay Away! From Shibuya 
It sounds like the tagline for a horror movie, but no: The neighborhood of Shibuya, Tokyo, is begging revelers not to crowd its streets, Sora News 24 reported. Cosplayers tend to crowd the area's famous Scramble Crossing (a seriously bonkers crosswalk configuration) for photos. They bring with them alcohol, lots of alcohol. The hordes of people also raise concerns about trampling risks. Hence the "Stay Away!" campaign was born, featuring billboards, videos, social media and more. 
There may be something lost in translation with "Stay Away!", which sounds like an awesome Halloween event in English. But foreigners are one of the intended target audiences for the campaign. We hope the instructions are heeded and Shibuya sees a safe and quiet Halloween. 
Allison Carter is executive editor of PR Daily. Follow her on Twitter or LinkedIn.
COMMENT