6 questions with: Catherine Seeds of Ketner Group
Catherine Seeds shares how her parents have been a huge inspiration in her life.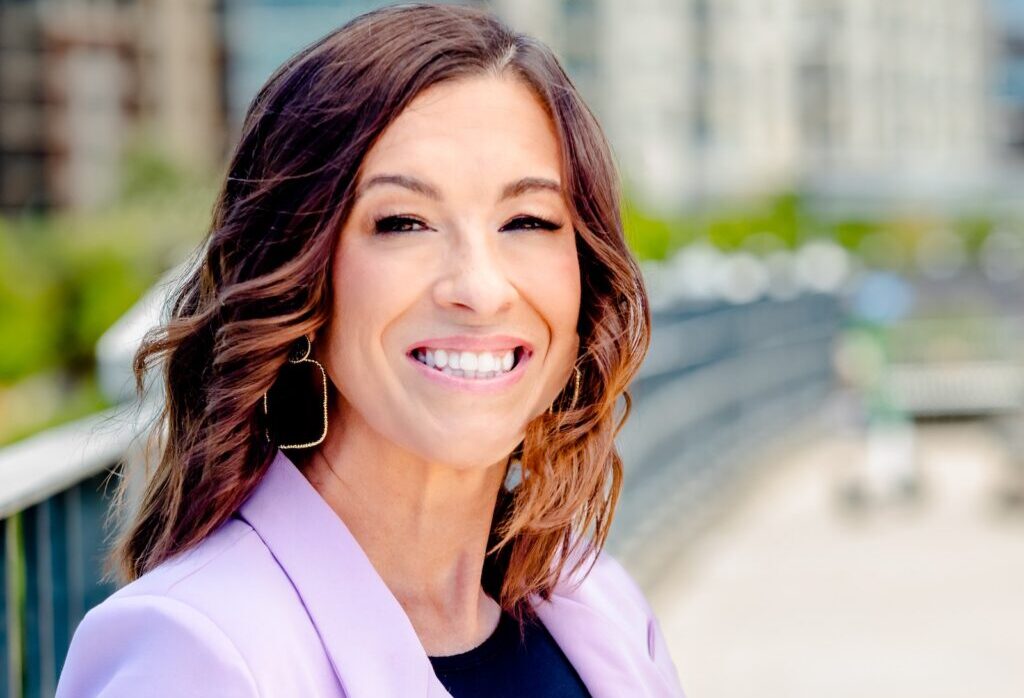 Ketner Group's newly named President and CEO Catherine Seeds, has more than 24 years of experience working in B2B tech PR agencies. 
Seeds, an integral part of the agency for over 20 years, will build upon Ketner's success and uphold the agency's commitment to fostering a robust culture. This dedication has been acknowledged by Ragan's Top Places to Work, where the agency has been recognized for three consecutive years. In addition, the agency has been honored as one of PR Daily's Top Agencies for 2023.
In her new role, Seeds will oversee the agency's business development, partnerships, HR/operations, client success, and agency culture initiatives alongside her senior leadership team. However, she is also taking on the role of parliamentarian at Cedar Park High School, where she plans to contribute to the community that gave her daughter her education and where her son will be joining next year as a freshman.
As Seeds takes on these two new exciting roles, we wanted to get her thoughts on the future of the communications industry.
What book, podcast or other media do you recommend to other comms pros?
My favorite podcast right now is Mobituaries, hosted by Mo Rocca, who is also a correspondent for CBS Sunday Morning.
I highly recommend this podcast for all communications pros! The concept behind Mobituaries is so simple, yet so brilliant. It takes a closer look at "dearly departed" people and things that were never really given their moment in the spotlight. As Mo puts it, "Even if you know the names, you've never understood why they matter until now!"
I think my love for this podcast stems from my childhood, listening to Paul Harvey's "The Rest of the Story" radio segments with my mom during the summer while we went on her Meals on Wheels drop-offs.
Both Paul Harvey and Mo Rocca are master storytellers. As a PR professional, I am always on the hunt for a good story or someone who can capture a room's attention with their ability to serve up a great story!
What's your favorite tool you use regularly for work? 
 Other than my cell phone, I (and the rest of the agency) use a tool/platform called Qwoted nearly every day!
 In short, Qwoted is a platform that connects brands with journalists. It allows our team to set up profiles for each of our clients' spokespersons so that we can get more tailored opportunities for them and get notified on a daily basis regarding dozens of media opportunities. Qwoted also allows us to see who else is pitching a specific opportunity and get alerted when our clients are covered in the media.
The platform has made such a huge difference in finding the best media opportunities for our clients, not to mention a wonderful vehicle to develop better relationships with key trade and top-tier reporters and to stay on top of trending industry news.
What excites you most about the future of communications?
I am excited, and hopeful, for PR professionals to maintain positive relationships with the media. There is no denying that the last few years have been hard on journalists and the newsroom, which makes PR pros more important than ever. It is our job to be the go-to resource for media when writing stories, not to blast them constantly with irrelevant pitches.
Tools like Qwoted and even Twitter are great platforms for us to find opportunities, but you cannot replace genuine relationships with key media in your clients' space. This is the basis of media relations, and I'm excited to see how we as a profession grow to meet the short- and long-term needs of our peers in journalism.
What communications challenge keeps you up at night?  
Honestly, what keeps me up at night is also the thing that excites me about the future of communications.
It seems like every day on Twitter our team sees another journalist who has complained about something a PR person sent them. And it is completely justified! I worry that a few bad apples, or those who just don't know any better, are creating more of a crack in the important relationship between PR and the media.
PR is simple in concept, but it does take work, research and strategic thinking on the part of a PR professional to make sure what they are sending to a journalist is relevant and actually newsworthy.                                                                       
What's the biggest challenge you've overcome in your career?
For me, the biggest challenge has been years in the making – that is being a working mom and working my way from being an account executive to an agency owner. I have been a mom for 18 of my 24 years as a PR professional, so I certainly have had my fair share of late nights, working on weekends and trips on which I missed kid things.
I am blessed to have a wonderful husband who's a true partner in all things and is supportive of me and my work, but there is no denying mom guilt! My two children are a bit older now – my daughter starts college and my son starts high school in the fall – so it is a bit easier now.
As hard as it was at times, I was really lucky to have had the best of both worlds and my children got to see first-hand the aftereffects of me working for a family-first and employee-first company.
What is the best advice you've ever gotten?
My parents have been a huge inspiration for me my entire life, and have given me tons of life lessons that I carry still today.
First, my mom always taught me to do the right thing, even if it really sucks to do so. Ha! She would always say, "Our family always does what's right, even when it's hard."
My dad, he always reminded me to slow down and think things through. I was a huge worrier–still am!–but if you really take the time to slow things down and think through a problem, the right answer will come along. 
Isis Simpson-Mersha is a conference producer/ reporter for Ragan. Follow her on LinkedIn.
COMMENT