7 PR trends to follow for 2021
When it comes to content and building community, its essential to emphasize humanity, produce authentic video assets and lean on core values.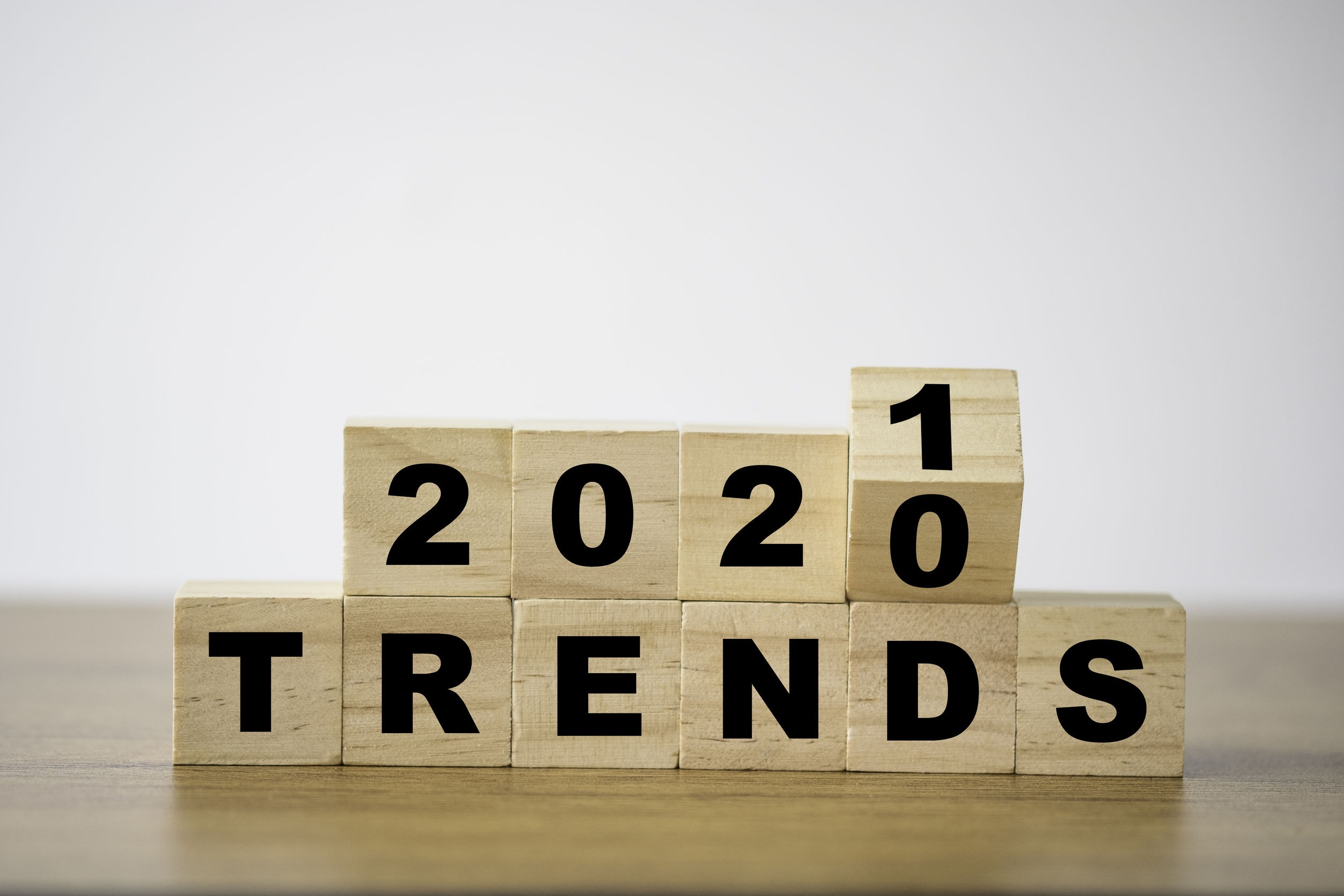 Editor's note: This article is a re-run as part of our countdown of top stories from the past year.
What are the trends you are watching in 2021? Here are seven important developments that have our attention:
1. Embrace humanity.
With 10.7 million Americans unemployed and thousands more unable to work due to COVID-19, brands need to understand who they are communicating with on a human-to-human level. Brand and communications leaders should be asking themselves:
How is your brand relating to people's actual psyches, emotions, and complexities?
Are you missing the mark by leaning into their virtual and artificial personas, roles or abstract profiles?
Many brands have started to take a more focused, consumer-centric approach to marketing but talking the talk isn't enough. Take a look under the hood and rework your entire internal and external communications strategy to focus on the individuals you're trying to reach, whether it be customers or employees. You might be surprised to find that your messages are not deeply engaging for your audience.
2. "Raw video" is the new "produced video."
Ephemeral content continues to perform very well with Instagram and Facebook Stories. Many brands and content creators are finding incredible success with this short-form format that is accessible for only 24 hours. Popularized by Snapchat, the format has been introduced this year to LinkedIn (Stories) and Twitter (Fleets), where users are able to share short updates to their audiences.
Ephemeral content will continue to gain traction because it's easy to create due to its more casual and informal nature, making it a useful tool for individuals and organizations alike that are trying to increase share of voice in their respective areas of expertise. When paired with content creation tools like TikTok, which continues to increase its own market share among social media users due to its ability to put production tools in the hands of common users, this snackable content will continue to drive high engagement and conversion in 2021.
3. Content gets "real."
Of all the digital innovations that have erupted since the pandemic hit, none has been more fundamental or meaningful than our ability to connect with colleagues and loved ones on video.
Tools like Teams, Zoom, Google Classroom, and others have fueled our ability to conduct business as usual, connect with family and friends, and in the process, have created a new acceptable casual aesthetic that has permeated digital and traditional media alike. For example, corporate executives have changed their profile pictures from wearing suits in an office to wearing polos in their home with their kids in the background to showcase the realities of life during the pandemic. Even "produced" television ads are being made to look like they were created in real time, while others are using raw footage to share a similar sentiment.
2021 will be the year of "real" content featuring "real" people living "real" lives.
4. Online meetings become more human.
Video conference technology lacks sophistication. Stacking faces into small boxes on laptop screens is a big step backwards from in-person meetings.
In 2021, brands and companies will embrace technologies that humanize meetings to help organizers "read the room." These humanized interactions need to better mimic the human dynamics of real-world meetings—including voice, gesture, and social and hierarchical dynamics.
Technology companies that quickly upgrade their video conferencing platforms to incorporate the dynamics of conversation will find broad adoption by organizations hungry to humanize video interactions and fight "Zoom fatigue." While there is the usual buzz around VR spaces, we expect to see quicker implementation of AR technologies to enrich communications tools. There will be video screens augmented by smart overlays that allow participants to better monitor the human dynamics of meetings and facilitate more meaningful participation.
5. Content consumption habits will change.
With many people around the globe at home, people are consuming more content but in a new way. People aren't commuting to and from the office. Downtime at your desk doesn't exist when you have children doing remote learning with you at the kitchen table.
Brands need to serve up content and reach audiences in a different way. Short form story telling (60 seconds max) will be the only way to capture your audience's attention in 2021. Any longer and your audience will skip it.
6. Social media is the new department store.
With the pandemic affecting our daily lives heading into the new year, people will continue to be wary of shopping and engaging with products and services at brick-and-mortar stores. Retailers that have never used e-commerce need to pivot to where their audiences spend the most time: Instagram (121 million monthly users). Facebook and Instagram have already ramped up their in-app purchasing and because they know you better than you know you, the right stuff will always pop up in your feed.
In 2021, users will flock to digital retail establishments more than ever to research and purchase products and services. The role of retargeted social ads will be elevated, as audiences visit owned channels to research and learn, social media will provide retargeted ads to those users to push them further into the funnel.
7. Executives and senior leaders have a renewed voice and purpose.
People are more socially aware than ever before. As a result of the social movements that the U.S. (and the world) have experienced in 2020, consumers are looking at the companies they do business with to see what their stance is on issues, thus catapulting business leaders into the limelight. In 2021, executive thought leadership campaigns and content will be invaluable as consumers seek to do business with and align themselves with organizations that share similar values and beliefs as they do. Proactively use social media to give your leaders a platform and a voice to make a real difference in people's lives.
Olga Fleming is the CEO at Goodfuse PR.
Courtney Walker is managing director at Goodfuse PR.
COMMENT
3 Responses to "7 PR trends to follow for 2021"
Ronald N. Levy

says:

The BIG trend to watch for in 2021–a trend that could actually change the lives of thousands now in PR–may be a trend born of what is happening with Amazon and unions.

The thrilling PR opportunity is for Amazon to communicate successfully what employees have at stake. And for the unions to get what is fair, or at least a good chunk of it, without injuring the golden goose that is mother to many
goslings.

It's thrilling because what's at stake is not just "the usual"–more profit or less profit for stockholders–but the health, homes and happiness of over a million
employees because of the unpublicized threat they face today.

The threat: If Amazon loses it's competitive edge–and that could happen because of chanting strikers and responsive politicians–that could mean less MONEY available, tens of billions less, for employee health, homes and happiness.

What could cause the threat to become reality: defeat of Amazon or partial defeat by Ali Baba of China which worldwide does the same thing as Amazon and under a most protective government. Or Walmart which has the management quality, size and money to hire away key Amazon people and do what Amazon does, or one of the giant European retail chains.

The ability of competitors to succeed against Amazon, perhaps even to succeed fatally or damn near, may be costs. It could become that simple.

It's not just share of market this year that's at stake because if the public gets the idea that Amazon's top managers are "real bastards" or anything like that, poof, there goes a big chunk of Amazon's biggest asset, the customer base. There goes billions in income for stockholders and employees. There goes, perhaps, what so far has been a beautiful marriage of labor and management.

It's way bigger than the super bowl. Most of us can't remember who won the super bowl five and ten years ago, but who wins in the coming Amazon PR war may be something we will never forget. PR can determine how Amazon and its employees make out. Also whether politicians see a pound of flesh or millions of pounds that politicians can enjoy chomping on.

Amazon has or at least used to have one of the great PR geniuses that every few years headhunters manage to hire away from Edelman or another top firm. So we may see whether Amazon's Tom Brady of PR can get the team to do what it used to do, do what made it great.

Except Brady and other athletes are famous but whether Amazon still has the PR quarterback poached years ago from Edelman, that I do not know. I don't even remember his name. But he is several times more important to Jeff Bezos than the hair Bezos lost or the huge yacht he may still have.

We may be getting close to the time when we see which side in the PR Bowl kicks off. We'll see the air game and the ground game and the online game. No one person is likely to decide who will win because national PR is
a TEAM effort. Once after Brady lost a big game, his brilliant wife told the press: "He can't throw the f-ing ball and also catch it!"

Anonymous

says:

With 2020 changing so much in the world, staying up to date on current trends in public relations is essential. As PR practitioners we must learn to adapt in order to stay relevant. Implementing the trends listed in this blog will ensure we create meaningful messages to our audiences. -Kris Scott, writer/editor for Platform Magazine

I will be fascinated to see when and how corporations start to re-assert their independence via-a-vis government and social media. It is only a matter of time before they get back to the place of asking "who is generating the wealth here"?
They are sure to be doing that behind the scenes but are still, strangely, reluctant to be public about this.

All of the social caring is a sham. The number of poor and sick people is increasing all of the time, despite all of the trainings, ad campaigns and bleeding hearts. The crisis of modern capitalism does not go away, it just gets more complex.