7 ways to keep employees happy
Join this free webinar for a bundle of practical strategies to shore up employee retention and engagement.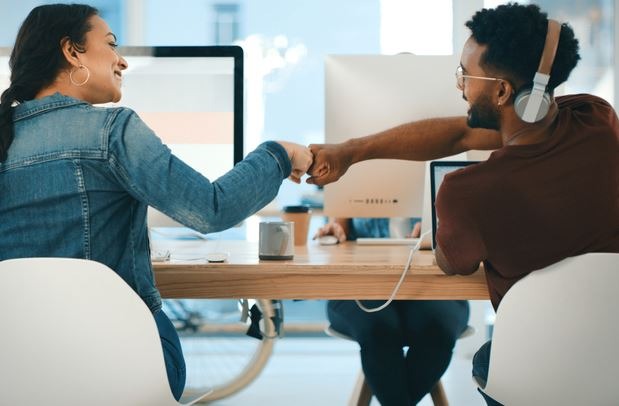 You'd probably be shocked to learn how many of your colleagues are unhappy in their current roles—and are frantically looking for another one.
If you believe "The Great Resignation" is overblown, consider the fact that 4.3 million employees quit in August 2021. That's 2.9% of the entire U.S. workforce.
How can your company fight against this massive wave of turnover? You can start by registering for "7 Best Practices (and Real-World Examples) to Build a Happier Workforce" on Dec. 6 from 1-2 p.m. Eastern Time. In this free webinar, you'll get helpful tips to reach workers of all stripes—whether they're of the remote, hybrid, in-office or frontline variety. You'll hear real-world employee engagement examples from ADM, Raising Cane's, Lehigh Valley Health, Big Lots, TD SYNNEX, Hawaii Pacific Health, Wawa and DOW, and you'll learn:
How the pandemic was not the root cause of worker unhappiness for some companies
Why feeling and being valued at work takes more than words — with examples from organizations making real changes
About the destigmatizing of mental health, and how companies can support employees on and off the job
Why there's growing tension between in-office and deskless workers, and ways to bring them together
About work-life aspirations, and how companies can help strike a healthier balance
How companies are addressing employee retention and recruitment
To ensure your employees stick around, and to create an all-around happier workplace, you must be intentional, unified and strategic in your approach. Attend this free webinar on Dec. 6 to learn how.
COMMENT