Adidas and Beyoncé part ways, BuzzFeed churns out AI articles and more  
Plus: Popular mobile apps lure marketers.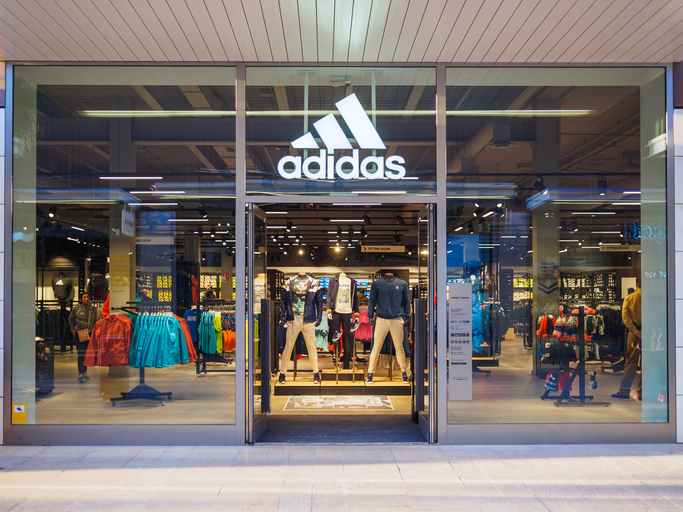 One of the biggest news items of the day is former President Donald Trump's Manhattan grand jury indictment on over 30 counts related to business fraud.    
As America enters uncharted waters, politicians are issuing statements at lightning speed. If your organization doesn't need to make a statement, the best strategy right now is to keep quiet and wait and see.  
Beyoncé puts Adidas in a box to the left  
Beyoncé and Adidas had a good thing going, but they must bid each other adieu.   
Their fashionable collaboration debuted the shoe and clothing line Ivy Park in 2019. The duo, however, decided recently to go their separate ways over "creative differences," according to a CBS News article.   
The departure is yet another awkward blow for Adidas which is feeling the financial sting of having to cut ties with Kanye West over his anti-Semitic remarks. The Beyoncé breakup (they won't break her soul) won't impact Adidas' bottom line to that same degree "because Ivy Park has never been a material revenue driver," said David Schwartz, an analyst for Morningstar Research.   
"It highlights Adidas' inability to find a celebrity partnership that is anything close to the relevance of Yeezy," Swartz told CBS MoneyWatch.   
Not everyone is sad about the news.   
Ashley Cobb, at Gossip and Gasms, posted her takeaway on Facebook.   
"Ivy Park didn't sell because Ivy Park only looks good on Beyoncé. Also, Bey isn't a fashion icon… an athleisure brand never made sense."   
Why it matters: It's not always easy to choose the best partner, either for brands or for influencers Sometimes it's preferable to part ways if things aren't working. Knowing when to quit goes a long way.   
Trending e-commerce, fintech and gaming apps prove invaluable to marketers   
E-commerce, fintech and gaming mobile apps are ripe with new opportunities, especially for marketers and developers.    
A new report from Adjust reveals positive "early momentum" for e-commerce, fintech and gaming mobile apps in 2023.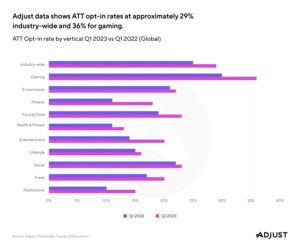 In 2022, the industries saw a slight downturn but this year there are major wins including in areas of fintech (+13%), and gaming (+10%) in comparison to their 2022 figures, according to report details:   
The report — based on datasets totaling more than 100,000 apps tracked by Adjust — analyzes long-term trends in installs, sessions, time spent in-app, retention, re-attribution rates, and more, across the globe. These insights enable developers and marketers to better understand their audience and the state of the app economy.  
Adjust's CEO Simon "Bobby" Dussart discussed the uptick:   
"Global conditions and user needs are evolving rapidly, but the need for growth and ROI in the mobile app marketing industry remains the same. Delivering highly customized, seamless user experiences, executing cross-platform campaigns, and tapping into the potential of new channels, such as connected TV, will prove invaluable for marketers and developers seeking sustained and strategic growth in 2023 and beyond."   
Why it matters: PR pros need to consider the full range of possibilities with these popular apps and how to potentially reach audiences. Learn ways to leverage these platforms and stay up to date with trends in this space.   
Is BuzzFeed's new robot contributor 'Buzzy AI' the new king of content?    
There is a lot of buzz around BuzzFeed right now. It's not because of their trending articles or sometimes cringeworthy content that Gen Zers and Millennials lap up.   
They are under scrutiny for publishing overly generic and oftentimes badly written AI-generated articles, not just quizzes.   
BuzzFeed is using AI tools from OpenAI's ChatGPT to "enhance" and "personalize" its digital content described as "SEO bait."  It largely offers glimpses of "hidden gem" travel destinations.
A Futurism article reminds BuzzFeed of its earlier-in-the-year promises to hold its AI-assisted content to a "high standard."   
However, the rollout of travel articles has been choppy and controversial to say the least.   
"It doesn't seem like that commitment to quality has held up, though," the Futurism author noted. The similarly modeled travel articles read, "like the content mill model that Peretti had promised to avoid."   
Nieman Labs calls them, "bad."   
BuzzFeed disagrees and says there's a bright future to be etched out with AI.   
"As we iterate, future formats will continue to have built-in ways for humans to be in the loop as co-collaborators and editors," they said in the article.   
Why it matters: We get it. AI is the latest shiny gadget that everyone wants to get their hands on. However, not everything that glitters is gold. PR pros might have a more difficult task at hand connecting with journalists if a hefty amount of their content foregoes the human touch. Journalists using AI might not be so easily prone to checking their inboxes for similar content pitched. Striking the right balance means getting it wrong sometimes and veering back toward a good rhythm where humans and robots alike can meet in the middle.  
The importance of fonts in a rebrand
The luxury brand Burberry recently got a throwback makeover, the New York Times reported.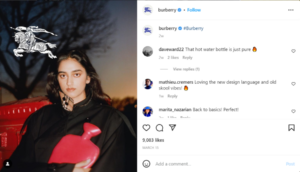 "Burberry joined two recently debuted serif logos from Ferragamo and Phoebe Philo, leading online followers to proclaim the era of serif typefaces in, and the era of 'blanding' sans-serifs decidedly out," according to the article.   
Grace Robinson-Leo, founder and creative director at Decade, said that Burberry's logo is impressive.    
"When a logo is really beautiful and really well drawn, it really stands the test of time, and it often sets the tone for a kind of style or aesthetic that other people get excited about."   
 The tweak is to woo back customer bases in "an increasingly competitive landscape of newer brands."    
On Twitter, James Genchi, @UXyThing, called the brand move a "huge step backward" but in the best way.  
"It looks amazing! It's great to see a brand with such rich heritage abandoning the bland, sans serif trend which has been draining character from some of the world's biggest brands for a while."  
Why it matters: Sometimes going backward means a step in the right direction. You don't have to be an iconic brand with a rich heritage to switch things up. Don't be afraid of change if that means swapping out a logo. Or looking back at older logos of your brand and bringing them to the forefront in an updated version. Bottom line, tweak to your liking and see what unfolds. Happy redesigning!  
Sherri Kolade is a writer at Ragan Communications. When she is not with her family, she enjoys watching Alfred Hitchcock-style films, reading and building an authentically curated life that includes more than occasionally finding something deliciously fried. Follow her on LinkedIn.    
COMMENT
One Response to "Adidas and Beyoncé part ways, BuzzFeed churns out AI articles and more  "
Ronald N Levy

says:

The public's admiration and even advocacy for your company may be available via sponsoring what the public loves. But instead of sponsoring athletes who throw balls and entertainers who sing about love yearned for and lost, look at the advantages of sponsoring hospitals and doctors who save lives that all of us love strongly, not just in song.

One, the public cares even more about health than about baseball or football
or even the sung-about love lives of celebrities.

Two, a doctor may be a lot less likely than athletes to get into a sexual scandal or violence that could bring suspicion or blame on your management.

Three, you may actually save lives, perhaps thousands or millions of them, and the life you save may include your own.

Imagine donating a Name-of-Your-Company Anti-Cancer Institute at Memorial Sloan Kettering Cancer Center which has already developed a cancer vaccine and is working on better ones that could be named for your company. Your CEO and famous doctors at the announcement briefing tell how many thousands of lives they hope to save. Nurses tell—and this can bring you over 100 million in circulation and TV audience month after month—what people can do to AVOID cancer (there's actually a lot) and how to recognize symptoms early so doctors can get rid of the cancer.

The doctors tell how generous your company is in donating the building or program, your CEO tells how brilliant and dedicated the MSKCC doctors and nurses are, plus how proud the company's customers and employees are to support their research. Millions of Americans plus hundreds of millions of people worldwide, especially people with older relatives, tell what a blessing your company and the research are to the public.

You be the judge. Is this better for your company–for sales and for winning in Washington–than sponsoring a singer or aball player? Could proposing a program like this be good for your career?
Tags: Donald Trump