Adidas finally drops partnership with Ye, James Corden apologizes and more
Plus: Shareholder latest to question Meta's metaverse.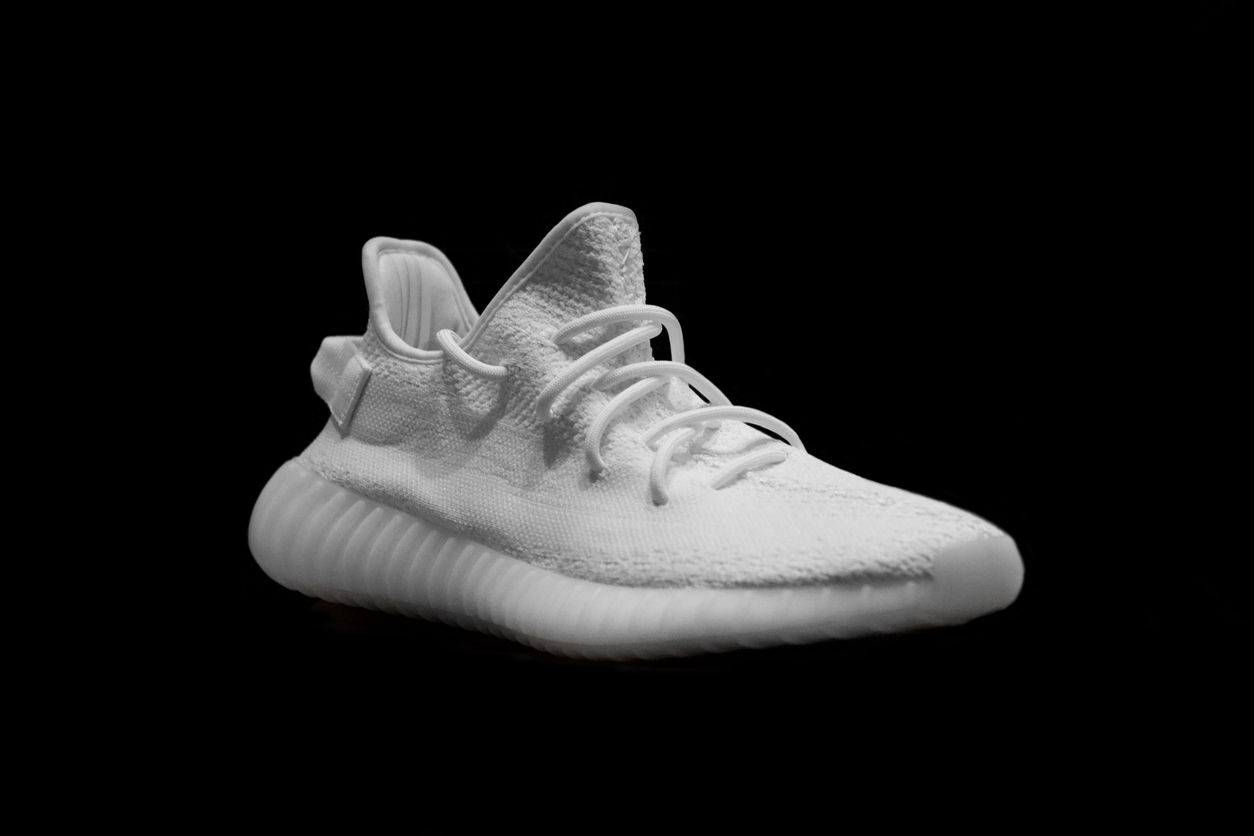 Adidas became the latest company to end its partnership with Ye, the controversial rapper formerly known as Kanye West over offensive and antisemitic remarks, the AP reported.
"Adidas does not tolerate antisemitism and any other sort of hate speech," the German sportswear company said in a statement Tuesday. "Ye's recent comments and actions have been unacceptable, hateful and dangerous and they violate the company's values of diversity and inclusion, mutual respect and fairness."
[FREE WEBINAR: How to develop a comms plan … that actually works!]
Adidas said the decision came after a "thorough review" and will stop producing its line of Yeezy products and making payments to Ye and his companies.
Adidas took heavy criticism for not cutting ties more quickly after Ye's comments.
In a new statement, Anti-Defamation League CEO @JGreenblattADL says that despite conversations with Adidas about Kanye West's antisemitism, the company "continues to do nothing." pic.twitter.com/lhzqwAoksf

— Oliver Darcy (@oliverdarcy) October 24, 2022
Others also pointed out ties between the company and the Nazi Party in the 1930s and 1940s.
The Nazi history of Adidas, the sportswear giant that hasn't dropped Kanye West over antisemitism – Jewish Telegraphic Agency https://t.co/UN0hFbi9II

— Anne Handler (@AnneHandler) October 25, 2022
Adidas joins Balenciaga fashion house and Ye's talent agency, CAA, in ending deals with the rapper. MRC studio announced Monday that the company will end production on a documentary about him. JPMorgan Chase and Co. and Ye have also ended their business relationship, but the breakup was reportedly in the works before his recent comments.
Ye has also ended his company's association with Gap and has told Bloomberg that he plans to cut ties with his corporate suppliers.
Adidas said it expects to take a hit of $246 million to its net income this year from the move.
Why it matters: Adidas waited too long to act in the face of comments that were clearly anti-Semitic. They had already taken heavy criticism for their delay, and while they eventually did the right thing, all people will remember is their hesitation. The financial ramifications of Adidas' decision are considerable, but Ye's comments will have a long-term cultural and financial impact on the company. Brands need to act decisively when faced with a rogue representative.
James Corden apologizes
James Corden apologized during Monday night's episode of "The Late Late Show" for making a rude comment to a server at New York restaurant Balthazar.
Corden said he made the comment "in the heat of the moment" after his table was accidentally served a dish where his wife would've had an allergic reaction.
"I didn't shout or scream. I didn't get up out of my seat. I didn't call anyone names or use derogatory language. I have been walking around thinking that I hadn't done anything wrong, right? But the truth is I have. I made a rude comment and it was wrong," Corden stated. "It was an unnecessary comment. It was ungracious to the server."
Balthazar owner Keith McNally banned Corden from his business last week, posting a statement on Instagram that alleged two examples of rude behavior by the late-night host.
He later reversed the ban after a phone call with Corden in which the comedian "apologized profusely."
"I called him straight away and I told him how upset I was that anybody was hurt by anything that I had said. We had a good talk. He appreciated the call," Corden said in Monday's monologue. "I was happy that we got to clear the air and I felt like we dealt with it privately. But by this point, the story was out there. People were upset."
Monday evening's broadcast of "The Late Late Show" represents the first after a brief hiatus for the late-night series. Corden also gave an interview last week about the situation.
Corden explained why he was slow to publicly comment on the situation.
"Whenever these sorts of moments come my way, I like to adopt quite a British attitude," Corden stated. "Never complain, never explain. It's very much my motto. But as my dad pointed out to me on Saturday, he said, 'Son, you did complain. So you might need to explain.' Look, when you make a mistake, you have to take responsibility."
Why it matters: Corden did a good job of addressing the situation in his first TV show after the controversy. However, Corden should have earlier taken his dad's advice and responded more quickly with a public apology. His subsequent interviews downplayed the incident and prolonged the news cycle unnecessarily.
Meta shareholder questions company's finances
One of Meta's long-term shareholders is calling for the company to rein in spending on its vision for the metaverse.
"Like many other companies in a zero-rate world — Meta has drifted into the land of excess — too many people, too many ideas, too little urgency," Brad Gerstner, chief executive officer of Altimeter Capital Management, wrote in a blog post. "Meta needs to get its mojo back."
Meta's shares are down 63% this year, compared with a drop of about 30% in the Nasdaq 100 Index.
The company recently announced plans for layoffs and to freeze company hiring.
Bloomberg reports Altimeter Capital Management holds 2.5 million Meta shares representing 0.11% of outstanding stock.
Gerstner says he's recommending that Meta reduces headcount expense by at least 20%, cut annual capital expenditures by at least $5 billion and limit investment in the metaverse and Reality Labs to no more than $5 billion a year.
"(These moves) will lead to a leaner, more productive, and more focused company — a company that regains its confidence and momentum," he said. "We believe in this team." 
Why it matters: Does Meta have any control over its message? The company recently went into a product announcement week with various executives talking to the New York Times about their concerns about the company's finances and interest in the metaverse. Having a shareholder voice his worries in a blog post raises questions about if financial concerns are being heard in the corporate offices of Meta. This hurt Meta's big VR rollout and raises questions about the very future of the metaverse.
Rock band takes on Costco's Kirkland Signature liquor in viral videos
The rock band Never Ending Fall has found success on TikTok by reviewing bottles of Costco's Kirkland Signature liquor in a fun game show format, the Seattle Times reported
The five-member band compares Costco's Kirkland Signature drink to other name-brand alcohol by making a mimosa with orange juice. If most can't tell the difference, then It Can Kirkland. If they can identify the Kirkland brand, It Can't Kirkland.
Never Ending Fall came up with its own theme song for the show and has gained popularity for the band's music through the TikTok series, which has generated more than 5.7 million likes.
Costco hasn't released any additional statements about the matter on its social media accounts.
Why it matters:  Never Ending Fall is doing a great job of marketing Costco's Kirkland Signature liquor through its unique videos. Costco has a unique collaboration opportunity with the band where it can take advantage.
Chris Pugh is a staff writer for PR Daily. Follow him on Twitter and LinkedIn. Send story ideas to ChrisP@Ragan.com.
COMMENT
One Response to "Adidas finally drops partnership with Ye, James Corden apologizes and more"
Ronald N Levy

says:

A Meta shareholder wants Meta to spend less but PR wisdom could be to spend more.

Meta share value, down 63% this year, will depend on Meta's competitive success for (a) users, (b) advertisers, and (c) political supporters in Washington. How Meta makes out with each group will depend on Meta's answer to that group's key question: "What's in this for us? How will WE be better off if Meta gains bigtime in users, advertisers and political clout? "

A PR opportunity that's a favorite of mine is to do a huge health research project so over 100 million Americans will hope to God that Meta may find a
cancer vaccine or some huge cure for heart disease. Or instead of health do a project to make Americans richer.

But something! If shares are down 63%, judge whether PR budget should be upped enough to create a thrilling rise in public esteem that creates an upsurge in users, ads and Washington supporters.

Just as sickness is a reason to spend not less on health but more, a share drop of 63% may be a reason to spend a lot more on PR. Is it time for Meta to reach out to one of the great PR firms out there with the people and ideas to turn things around so Meta growth becomes great again?

Zuckerberg doesn't wear those T-shirts because he can't afford shirts with collars. Actually, Zuckerberg showed that massive success and a massive share price can be created. Bringing in a great PR firm could help create future growth greater than ever for Meta.

Z could buy shirts with ties!
Tags: adidas, costco, James Corden, kanye west, kirkland, Meta, ye