AI is getting better at recognizing AI, tech layoffs hurt diversity and more
Plus: The biggest challenges for content marketing.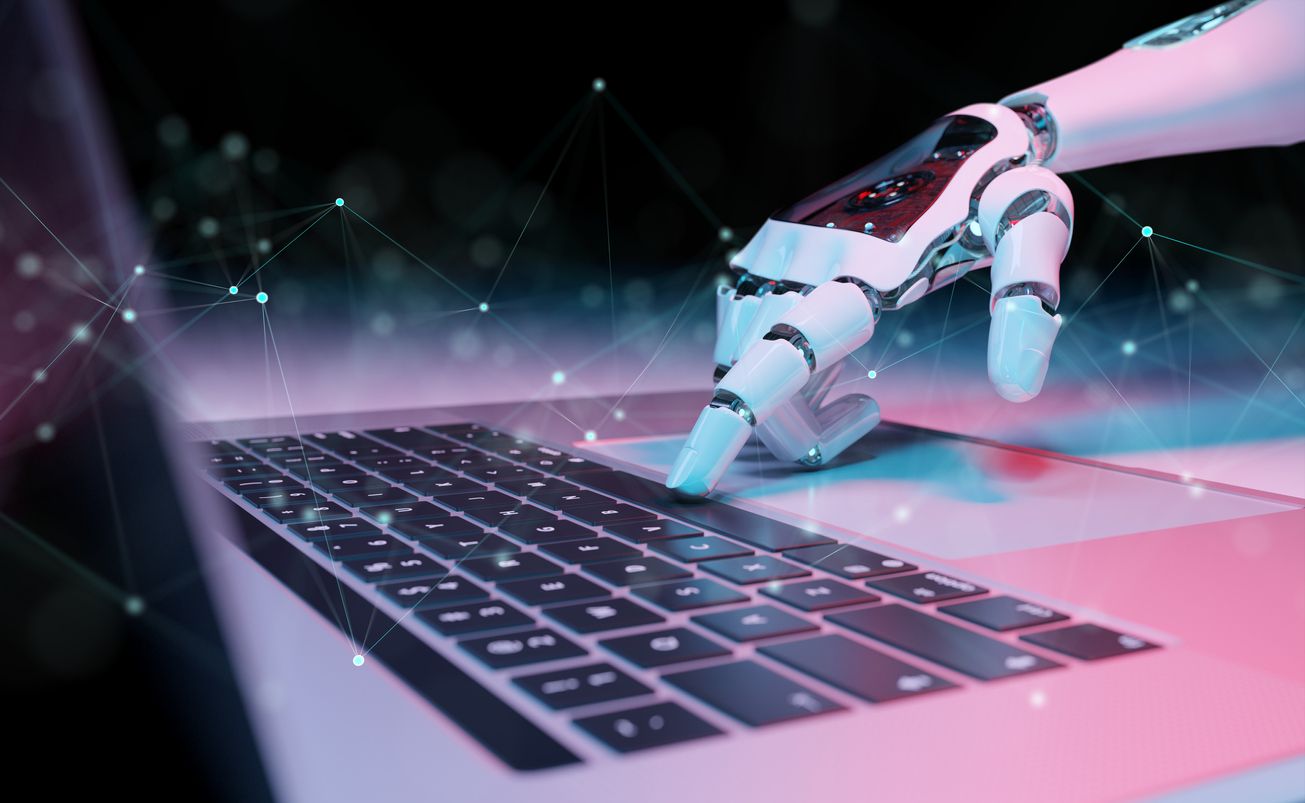 The good news is that there's a new tool that will help humans detect when a post is written by AI tools like ChatGPT.
The bad news is it doesn't really work.
Don't take our word for it. Here's an excerpt from the OpenAI (that's the organization that created ChatGPT) press release announcing the AI classifier:
We've trained a classifier to distinguish between text written by a human and text written by AIs from a variety of providers. While it is impossible to reliably detect all AI-written text, we believe good classifiers can inform mitigations for false claims that AI-generated text was written by a human: for example, running automated misinformation campaigns, using AI tools for academic dishonesty, and positioning an AI chatbot as a human.

Our classifier is not fully reliable. In our evaluations on a "challenge set" of English texts, our classifier correctly identifies 26% of AI-written text (true positives) as "likely AI-written," while incorrectly labeling human-written text as AI-written 9% of the time (false positives). Our classifier's reliability typically improves as the length of the input text increases. Compared to our previously released classifier, this new classifier is significantly more reliable on text from more recent AI systems.
We gave this a quick test by submitting the text of the article we asked ChatGPT to write back in December. It identified the story as "possibly AI-generated." When given the text of an article I wrote on punctuation, it identified the text as "very unlikely" to be written by a robot.
Whew.
Why it matters: From college essays to news articles to cover letters, ChatGPT has already exploded in popularity. There will be a need to differentiate what was written by AI and what was written by humans so we can properly assess a person's skill, knowledge and attention. Even if the technology isn't there yet, this is still a positive step in the right direction for transparency.
Tech layoffs hurt diverse workers
The layoffs that rocked the tech world in the last several months disproportionately affected women and minority workers, the Washington Post reported.
Many of the biggest tech companies had grown the ranks of women and minorities during the pandemic with the lure of remote work, which had allowed the firms to recruit across a wider geographic area and hire people who otherwise would have preferred to remain at home.

But the layoffs threaten those gains. One analysis of data from tech layoff tracker Layoffs.fyi found that women represented about 39 percent of the overall workforce but 46 percent of all layoffs since September, according to Reyhan Ayas, a senior economist at Revelio Labs, a company that analyzes trends in the labor market. Hispanic workers were also slightly more likely to be represented among the layoffs than they were in the workforce, according to Revelio data.
The reasons for this are multi-faceted, the Post reported. Some of it is that these workers are more likely to be in nontechnical roles that were the first to be cut. Another is the nature of "last in, first out": because more efforts had been made to hire diverse workers in the last few years, they had the shortest tenure when it came time to make cuts.
Why it matters: We can't be committed to diversity just when it's convenient. Meta explicitly said diversity was not considered when it came to layoffs. While no one should lose their job on the basis of race, DE&I programs must be overall aware of how events like layoffs affect our overall efforts. Years of work could have been undone in one layoff — and make no mistake, consumers will continue to demand diversity. Now the work must begin all over again, with the added difficulty of rebuilding trust with these groups.
These are the biggest content marketing challenges, according to study
Seventy percent of marketers say content is more important this year than last, according to newly released data from the Content Marketing Institute/MarketingProfs. Only 4% say it's less important.
When it comes to executing on content marketing, the biggest challenge for 56% of respondents is creating content that appeals to different target audiences, the survey found. Consistency with measurement (44%), differentiating from competitors (40%) and communicating between internal teams (38%) all also caused consternation.
Why it matters: Customers — whether B2C or B2B — rely on content to create relationships with brands and make purchasing decisions. This isn't a fad that's going away. But it's reassuring to know that other organizations are struggling with the day-to-day issues of creating great content, measuring its effectiveness and standing out from the crowd.
Old school watch dealers are big on TikTok
Fast-talking, wheeling and dealing watch brokers are the latest viral stars on TikTok.
As the New York Times reports:
The draw of these videos has little to do with vintage watches, or even the elite lives they symbolize. What's irresistible has to do with the world in which these watches are bought and sold. By providing a window into the district, Buckley is taking viewers into one of New York City's last great kingdoms — an idiosyncratic old world of fast-paced, person-to-person commerce that looks fresh and fascinating to TikTok's youthful eyes. (The app's users love "discovering" the remnants of bygone eras, which, for many of them, could include anything up through the mid-aughts.)
Why it matters: It proves once again that anyone with a compelling story can go viral on TikTok. Age, industry, none of it matters. All that matters is that you can engagingly introduce random scrollers to a world they never knew existed. Stop overthinking your TikTok strategy. There is something interesting about you and your organization. Find it and shar eit.
Allison Carter is executive editor of PR Daily. Follow her on Twitter or LinkedIn.
COMMENT