Air Canada's seat sizes, what $20 a month will buy you on Twitter and more
Also: Ye makes his first apology for antisemitic comments.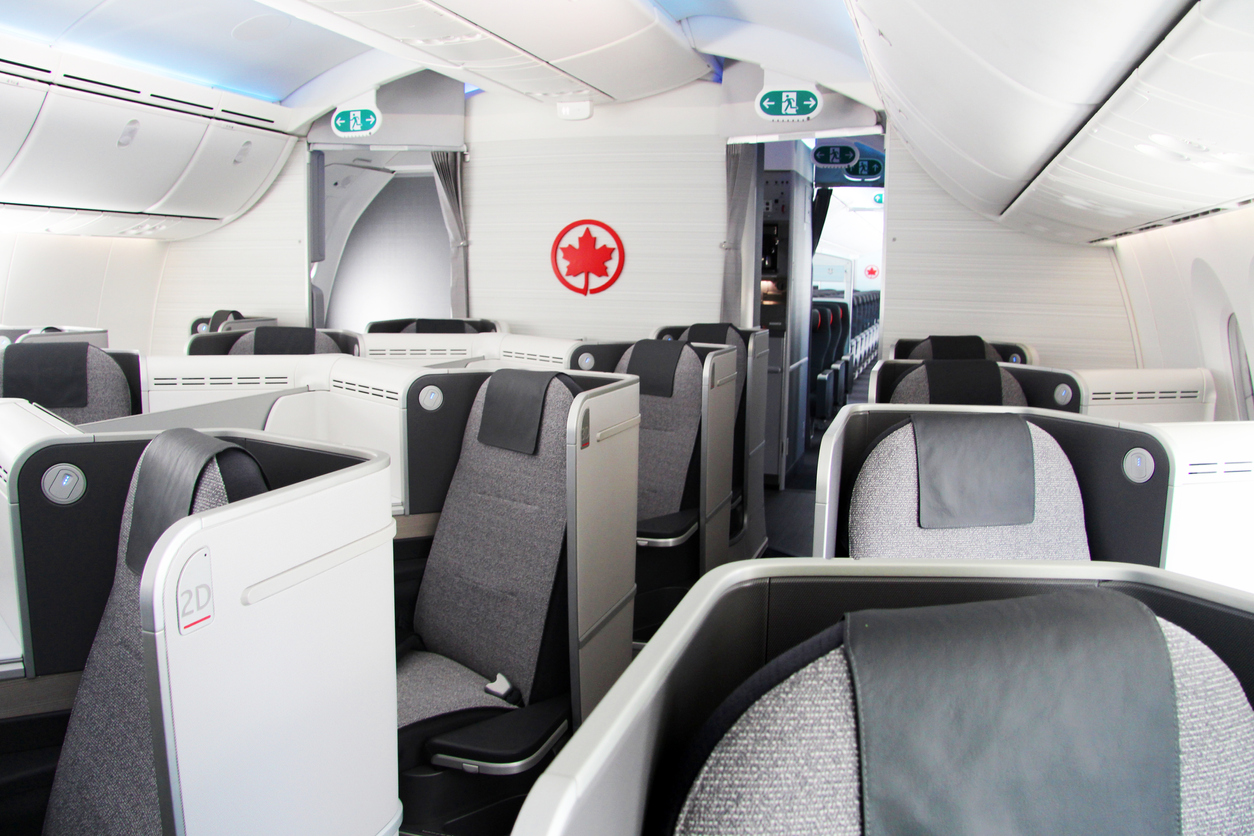 Air Canada responded to a viral video where a traveler complained about seat size on flights.
Passenger Kayla Logan complained about her seat in a TikTok video before her flight from San Diego to Toronto.
"I had to sit with half my body in the aisle for the five-hour flight," she said in the video, which gained two million views. "It was painful to say the least. We shouldn't have to buy business class just to have equal access to seats that fit on flights. I'm a fat woman traveling. This is the seat right now (pointing at her seat on the flight)."
@kaylaloganblog

I had to sit with half my body in the aisle for the 5hr flight. It was painful to say the least. We shouldn't have to buy business class just to have equal access to seats that fit on flights! #plussize #plussizetravel
Air Canada told Newsweek that the carrier does offer special services to those in need.
"We make every effort to be responsive to all our customers' special needs and we encourage them to contact our Medical Desk before they travel to see what accommodations are available," a spokesman for Air Canada said. "For customers who require extra seating room, we do offer a second seat at no charge for flights within Canada and with no additional fees on international flights. As well, customers have the option of purchasing a larger Premium Economy or Business Class seat on flights where these cabins are available."
Why it matters: It's good to see the Air Canada has features available for those who need extra seating room. We wonder if those are being communicated clearly if passengers are making TikTok posts criticizing the seat size before flights. More should be done to make these policies clear to customers.
Twitter verification will cost $19.99/month, report says
New Twitter CEO Elon Musk has reportedly unveiled a plan for a new Twitter subscription service where users would pay $19.99 per month to be verified on the social network.
The Sunday report from The Verge said current verified users would have 90 days to subscribe to Twitter Blue or lose their blue checkmark on their accounts.
Musk is looking for a quick turnaround on the project, reportedly telling engineers to launch the new feature by Nov. 7 or be fired.
"The whole verification process is being revamped right now," Musk tweeted on Sunday.
The whole verification process is being revamped right now

— Elon Musk (@elonmusk) October 30, 2022
Why it matters: We have various questions about this plan. In the past, we've reported that Twitter wasn't getting a big boost for its subscription offering at $4.99 per month. We don't anticipate that getting or maintaining a verification checkmark is worth an extra $15 a month to users. Keep an eye on what other services Twitter could offer to make its subscription offer more appealing to users.
Ye apologizes for antisemitic comments at the end of podcast
Ye, the controversial rapper formerly known as Kanye West, took a first step into trying to repair his image following recent antisemitic comments by appearing on the Lex Fridman podcast, which discusses Jewish issues.
He told host Lex Fridman that God did not call for him to alienate or hurt people, and he wanted "to give a sincere apology to the Jewish people."
"Causing people to hurt is not helping," he admitted.
"So before God, what I would do is start off and say I'm sorry for hurting you as a Jewish person. I'm sorry for the way I made you feel. And I'm sorry for the entire population of a race that I feel is actually my brothers because I classify and feel that I'm also connected with Christ in that way," he said.
Ye has recently lost deals from Adidas, Balenciaga fashion house, MRC Studio, Gap and his talent agency.
Why it matters: If Ye is interested in apologizing for his comments, doing it at the end of a podcast isn't the place to start. Ye needs to find a bigger venue to start to rebuild his image.
TikTok posts drive new millennial, Gen Z customers for restaurants, study says
Restaurants are finding new millennial and Gen Z customers by sharing their menu items on TikTok, according to a new report on culinary habits.
The survey of 1,100 participants indicated that 53% of millennials and 38% of Gen Z users reported that they ordered food from a restaurant after seeing a video about it on TikTok.
In addition, results showed that 30% of respondents have traveled longer to try something they saw on TikTok and 28% have exceeded their food budgets in order to eat at a place they saw on the social network.
"What this survey shows is that this once-dismissed social network, TikTok, has completely changed the way people behave, where they spend their time, and more importantly, how they spend their money," said Ryan Goff, EVP, Social Media Marketing Director at MGH, the agency who wrote the report. "TikTok truly is a restaurant marketer's dream come true."
Why it matters: This is another example of the power of TikTok in food marketing as people are using content on social media to influence their dining preferences. Smart food marketers are using TikTok content to showcase their products. What's your TikTok strategy?
Chris Pugh is a staff writer for PR Daily. Follow him on Twitter and LinkedIn. Send story ideas to ChrisP@Ragan.com.
COMMENT
Tags: Air Canada, Elon Musk, kanye west, TikTok, Twitter, Twitter verification, ye