Announcing a new way to experience PR Daily
PR Daily Pro gives you access to more of the learning you need to succeed.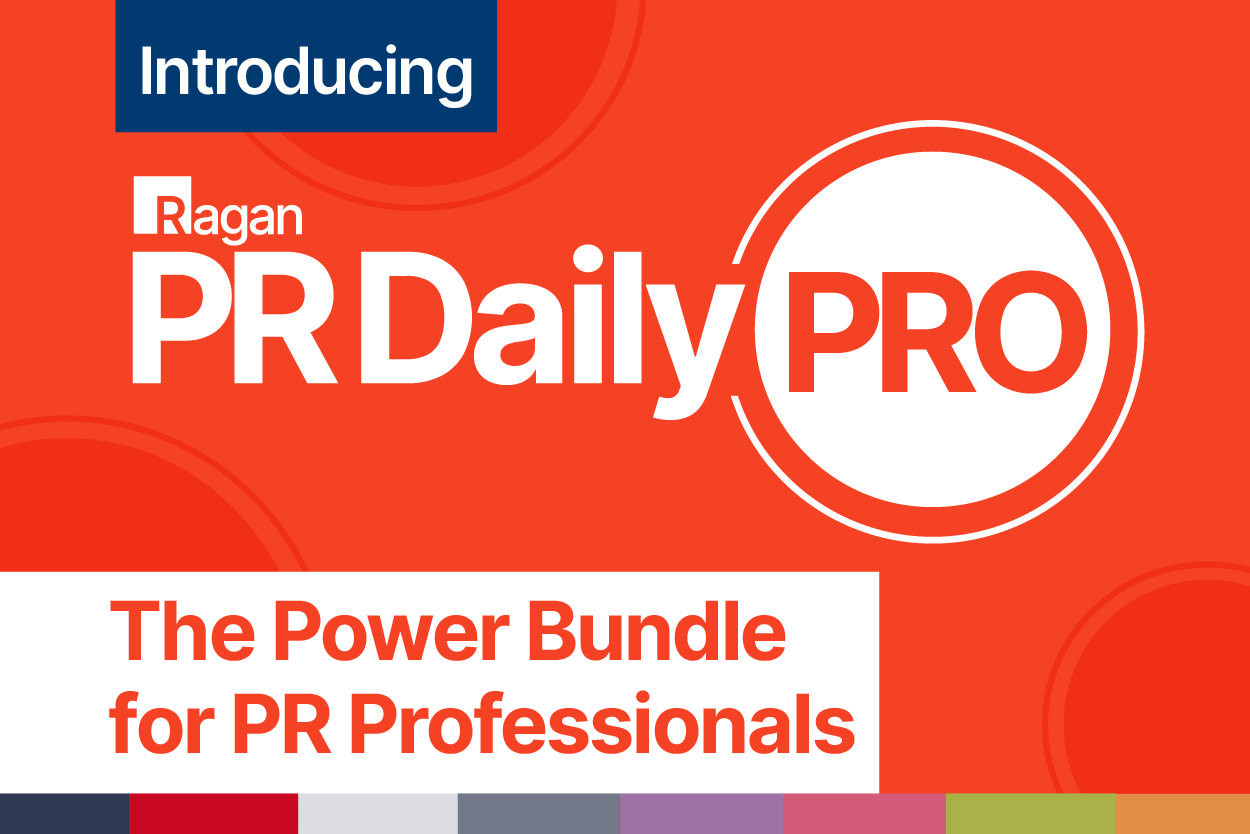 If you're reading this, chances are you trust PR Daily to keep you up to date on the latest news, techniques and strategies in the PR world. You know you can rely on us for practical, tactical advice to level up your work — and your career.
Now there's a new way to get even more of the content and education you rely on. PR Daily Pro is a new membership program that gives you access to four conferences that will give you new skills and inspiration for our PR practice.
As a PR Daily Pro member, you'll receive free admission to:
Social Media Conference in Orlando, Florida
Virtual Public Affairs & Speechwriting
Media Relations Next Practices Conference in Washington, D.C.
Virtual Ragan's Writing Certificate Course
Plus you'll have access to an exclusive member portal, offering video training sessions, proprietary research, tips sheets and much more –  learn at your pace and on your schedule.
Go Pro today and level up your career.
COMMENT
One Response to "Announcing a new way to experience PR Daily"
Ronald N Levy

says:

This gives employers a new measure of a job candidate's PR power. In addition to LENGTH of PR experience shown by jobs held, and QUALITY of PR experience as shown by employers served and work done, being a PR Daily PRO shows INTENSITY of PR experience, willingness to throw one's self enthusiastically into PR.

Many people as kids don't know what they want to be, college freshmen may not know for sure what they want to study, and even some new hires in PR are undecided whether PR is work they want as a career. But common sense tells a recruiter that of all the resumes on the desk, those from a PR Daily PRO show massive INTENSITY of desire to do PR work and excel.

In Spanish we say "Venceremos," we will win. Venceremos!