Applebee's pulls ads from CNN after controversial placement, when consumers say they want to shop in person and Patreon suspends Ukrainian NGO
Also: Honda announces new docuseries about HBCU bands and dance teams.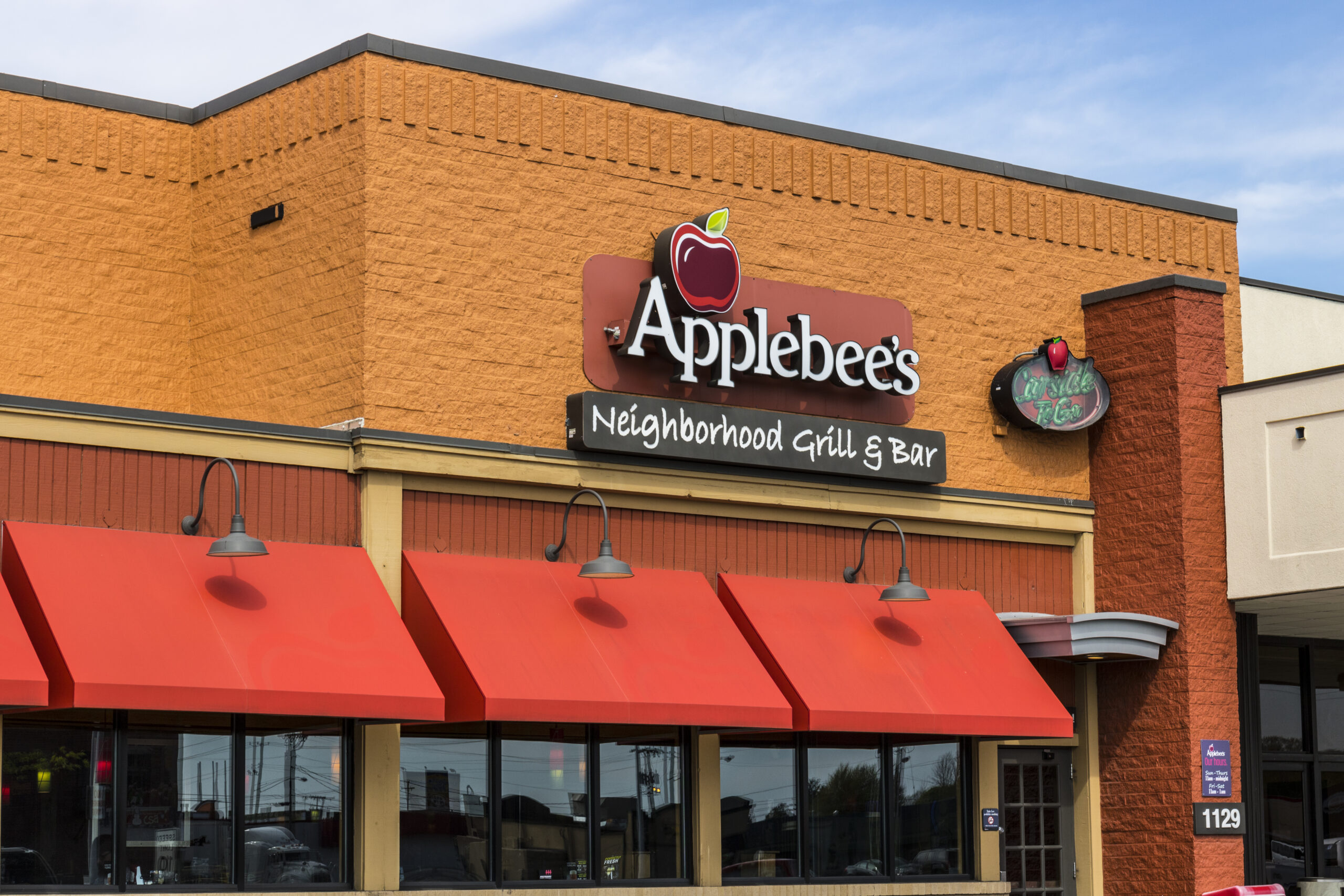 Hello, communicators:
Automaker Honda announced this week a new docuseries focused on bands and dance teams from historically Black colleges and universities (HBCUs) in the U.S.
Honda sponsors a Battle of the Bands program specifically for these organizations, and the docuseries, titled "Driving the Legacy of HBCUs," will explore aspects of the HBCU experience through interviews and performances.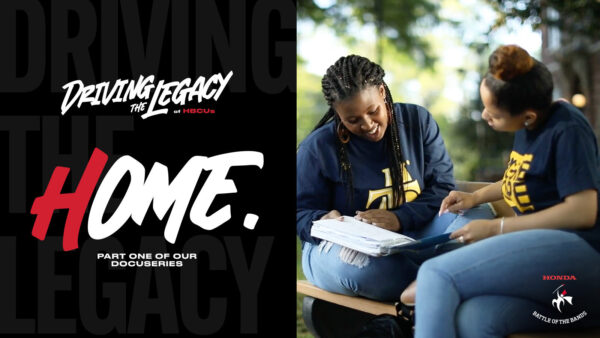 "This year, Honda Battle of the Bands will represent a broader look at HBCU life. 'Driving the Legacy' will enable us to share some new and exciting things about the HBCU experience that makes these institutions special—something Honda has known for more than 30 years," said Yvette Hunsicker, vice president, Corporate Social Responsibility and Inclusion & Diversity at AHM. "While there isn't an in-person event in 2022, we did not want another year to go by without the powerful spirit of HBOB."
Honda's Battle of the Bands program is a good example of a company celebrating and uplifting the Black American experience outside of Black History Month.
Here are today's other top stories:
Applebee's pauses ads on CNN after placement draws online ridicule
American fast-casual chain Applebee's was mocked on social media this week after CNN aired its light-hearted next to live coverage of air raid sirens going off in Kyiv, Ukraine.
CNN and other TV networks often use split-screen advertising to run commercials without cutting away from network programming. In this case, the switch from the audio of air raid sirens to Zac Brown Band's hit song "Chicken Fried" irked viewers.
WW3 sponsored by Applebees.

We're living in an episode of South Park.

— NUFF (@nuffsaidny) February 24, 2022
This transition has ruined my life pic.twitter.com/gszmS8huDQ

— Zack Bornstein (@ZackBornstein) February 24, 2022
Forbes writer Marty Swant tweeted a statement Applebee's released in the wake of the backlash:
I asked Applebee's about the now-viral ad that aired on CNN today during the live broadcast of Russia's attack on Ukraine and just got the following statement: pic.twitter.com/q3rxA4cJxN

— Marty Swant (@martyswant) February 24, 2022
Why it matters: When your brand buys airtime on a TV network, it's always a possibility that your commercial could run in proximity to something your organization doesn't find appropriate. Applebee's response to the situation shifts blame to CNN—but a bit of transparency on how commercial schedules are set could have helped audiences understand the human error that was made, rather than trying to find the guiltiest party.
---
MEASURED THOUGHTS
A new report from Morning Consult reveals shoppers head to brick-and-mortar stores to make product comparisons—and to have fun.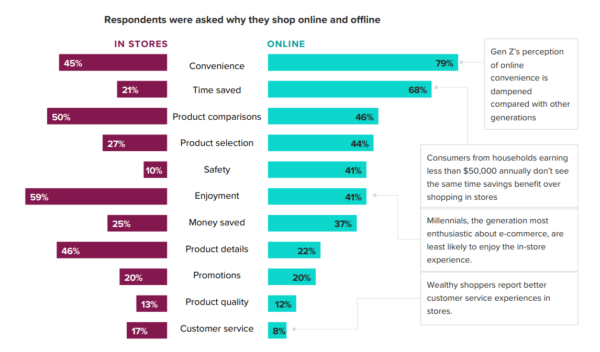 When asked why they shop online and offline, 59% of poll respondents cited enjoyment as one of the reasons they'll step foot in a brick-and-mortar store, while 50% mentioned the ability to compare products in person.
As companies recover from the loss of in-store sales during the height of the pandemic, it's important for brands to note why customers are willing to return to in-person shopping.
Download the full report from Morning Consult here.
---
TAKE OUR SURVEY
We want to know about your career as a social media professional.
How big is your team? Are you valued at your organization?
If you're interested in helping benchmark the career path potential of social media professionals and shedding light on how social media is internally managed, viewed and evaluated, take our survey. The Social Media Career Survey is a follow-up to a 2020 report by the Institute for Public Relations, Ragan Communications and the University of Florida.
Whether you're in charge of company social media or involved in social media for a client, we welcome your participation.
Respondents will receive a full report on the findings, which will also be shared on PR Daily.   Responses will remain confidential.
Patreon explains decision to take down fundraiser for Ukrainian military effort
Crowdfunding site Patreon says it removed a fundraising page for a Ukrainian NGO that was attempting to collect money for the country's military, as Russian forces continue their push for the Kyiv.
Founded in 2014, "Come Back Alive" is a nonprofit that distributes body armor, medical kits and helmets to Ukrainian soldiers. The organization received more than $300,000 in donations to its Patreon page following Russia's invasion of Ukraine late Wednesday.
Patreon told CNBC that using the site to support the purchase of military equipment was banned.

"Patreon does not allow any campaigns involved in violence or purchasing of military equipment, regardless of their cause," a company spokesperson told CNBC in an email. "We are investigating because of representations on their donation page for how the funds will be used. We have suspended the campaign in question while we investigate. If a page is ultimately removed our policy is to send the creator the remaining funds or refund all pledges."
Later, Patreon announced in a blog post it will be refunding the donations to everyone who contributed. It also offered alternative charities for those who are looking to financially support Ukrainians.
What it means: As the world grapples with Russia's unprovoked invasion of Ukraine, companies will have to face the possibility that people will use their services and platforms to process, talk about and financially support the actions of both countries—in ways that might not align stated values and user rules. PR pros should be prepared to address ways that their organizations might be sucked into the discourse about this conflict, and have statements ready that express the organization's values and beliefs about the conflict—not the feelings of an individual employee.
---
EVENT ALERT
How is your organization sharing its brand purpose for 2022?
To outline the best practices, pitfalls to void and measurement must-haves, we've got a special virtual event featuring industry experts with tips and tactics you can implement right away. Join us for PR Daily's Purpose and Corporate Social Responsibility Summit on March 1, 1-4 p.m. Eastern to learn essential strategies for the year ahead.
Top sessions from the afternoon include:
The essential ingredients for ESG in 2022
How to tap employee advocates and brand ambassadors
Measurement strategies to demonstrate impact
How purpose has changed—and what it means for communicators
Sign up now for this important virtual event and join the conversation.
COMMENT