April Fools' Day 2022: PR Daily's roundup of the best and worst brand pranks
A look at how brands are celebrating this silliest of days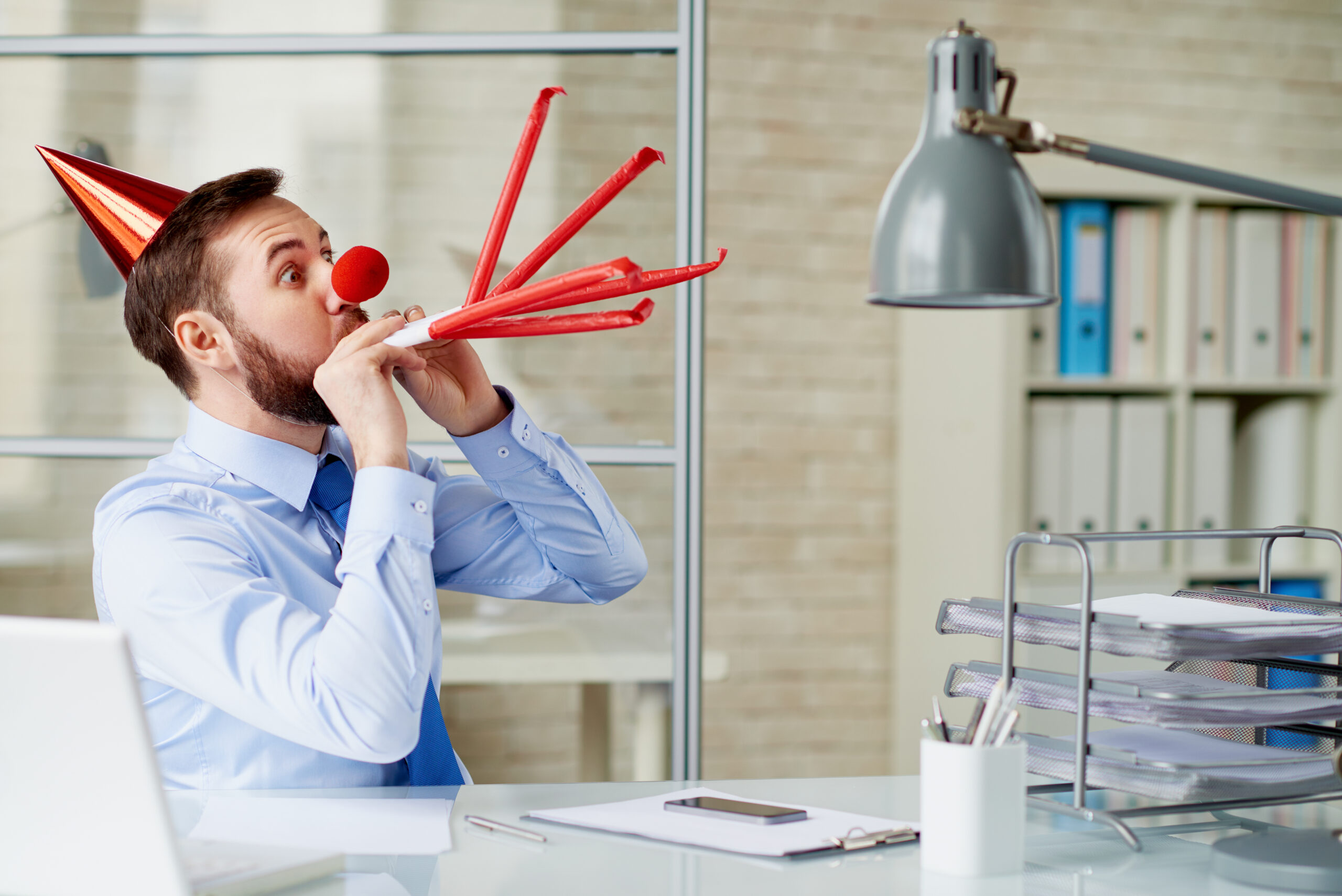 April Fools' Day posts can make or break a brand's social media presence. The idea of outright lying to your audiences in the name of a joke holiday makes some consumers furious, while others appreciate the attempted levity.
Here are some of the best — and most questionable — April Fools' Day brand campaigns we've seen this year.
"Meat Sweats"
You've heard of anti-perspirant, but what about a product that does the exact opposite?
Omaha Steaks, "America's Original Butcher," wants to keep its customers smelling like a well-cooked steak all day long — and with Meat Sweats Perspirant, you can do exactly that.
The Meat Sweats: a well-marbled roll-on perspirant with powerful 24-hour non-protection. Available in 3 scents: Original Beef; Lighter Fluid; and Mesquite. pic.twitter.com/qpOZ6f7Yb5

— Omaha Steaks (@OmahaSteaks) April 1, 2022
Of course, this isn't real. That would be disgusting. But Omaha Steaks is offering 50% off online purchases today, so you don't have to break a sweat to find a good deal on some meat.
Hay-cation
Budweiser wants you to spend your precious PTO getting up close and personal with its famous Clydesdale horses.
That's right, for the low price of $1,876 per night, you can cuddle up to the Clydesdales in Budweiser's hay-filled Stables for a night.
Want to go on the ultimate hay-cation? Book our NEW Budbnb: and enjoy your stay with the World-Famous Budweiser Clydesdales!

That's right, we've transformed the Stables into a one-of-a-kind hotel experience. Learn more in this thread. 🍺 pic.twitter.com/LN6c8MhGsm

— Budweiser (@budweiserusa) April 1, 2022
The "Budbnb" features a fully stocked bar, hay beds and "discovery around every corner." We'll assume it's an April Fools' joke until an influencer posts a vlog titled "My Morning Routine With Budweiser's Clydesdales."
Cranberry supremacy
Cranberry products company Ocean Spray is taking a page out of luxury streetwear brands' books with its new line of merch.
"Spray. The Bog Collection 2022" features T-shirts, hats and sneakers emblazoned with the word "spray" in a font reminiscent of luxury brand Supreme's signature red and white label.
View this post on Instagram
"Comment below if you're fool enough to model," beckons the brand's Instagram post.
"Respect the drip? More like display the spray," one user commented.
Mandela effect madness
Fruit of the Loom's logo always featured a cornucopia behind a variety of tasty fruits …. Right?
Nope. That's your alternate universe self talking. But the brand took advantage of the common misconception this April Fools' Day with a subtle update to its logo, as seen on Twitter:
Anyone got any good pranks planned?

— Fruit of the Loom (@FruitOfTheLoom) April 1, 2022
TheChive effectively captured the full rundown of the Fruit of the Loom Mandela effect saga a few years ago.
What's that smell?
Following in Omaha Steak's smelly footsteps, Pringles announced this morning that it would venture into the realm of bath and body products with the release of its first-ever body wash — scented like its signature Sour Cream & Onions chip variety.
View this post on Instagram
If you've ever wanted your whole body's scent to remind you of that bad date you went on in high school (fajitas with extra onion? What were you thinking?) then this is the body wash for you.
Hold the cookie, please
If you enjoy consuming just the sweet, white creme (cream? crema?) in between what is arguably the better part of the iconic Oreo cookie (the chocolate wafers are superior), then you're in for a treat.
Heinz announced it will now manufacture just the Oreo creme, sans cookie, to be sold in a ketchup-style packet.
You asked for just the creme & @HeinzTweets helped us make it happen 😉 pic.twitter.com/9kX63BeS2Z

— OREO Cookie (@Oreo) April 1, 2022
Sorry — not a treat, actually. An April Fools' Day trick.
No, Twitter is not adding an edit button
There's just no way this one is true.
Twitter tweeted (say that five times fast) this afternoon that it is working on an edit button:
we are working on an edit button

— Twitter (@Twitter) April 1, 2022
It's something users have been asking for for years, with no real answer from the social media giant.
Hi, we've been trying to reach you concerning your lack of Duolingo lessons
Everyone is scared of that Duolingo bird, right? The menacing figure that threatens us through push notifications when we don't complete our language lessons on time?
Now, victims of the Duolingo owl have some recourse:
The bit builds on several years of April Fools' jokes from the language learning app, all of which center around its menacing mascot. Most recently, the brand's TikTok account took off in popularity thanks to videos featuring a live-action Duolingo owl threatening people in real life.
Drink up, boys
Tom Brady's sports and lifestyle brand, TB12, introduced an enormous water bottle today, meant to help health and fitness enthusiasts get their daily eight glasses of water in without breaking a sweat:
View this post on Instagram
The photos feature Brady drinking from and holding laughably large bottles, which aren't actually that much smaller than the largest bottle the brand offers.
COMMENT