What you can learn from Spotify's brand newsroom
Companies of all sizes can learn from how they did it.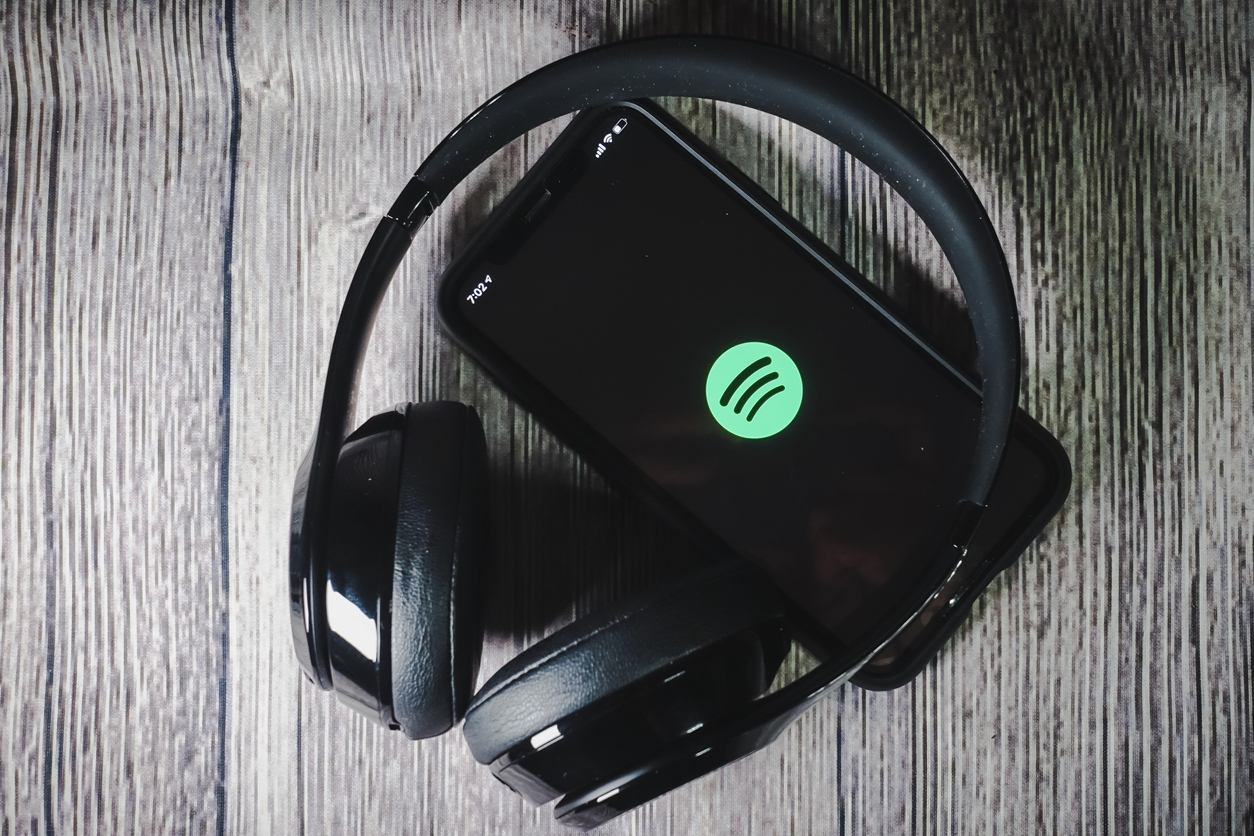 About five years ago, Spotify realized they needed an owned hub that could act as a source of truth for audiences ranging from prospective employees to financial institutions to people who really enjoy listening to "Midnights" on repeat while crying. Spotify went public at that time, which meant it was vital that shareholders have a reliable source of news, but at the same time, they realized that formal press releases were delivering diminishing returns.
The answer to both challenges was an owned company blog — For the Record.
But as the brand newsroom marks its five-year anniversary, it extends beyond a single website and into a strategy, according to CJ Stanley, co-head of Global Communications at Spotify.
"The value of creating an owned ecosystem — for us this goes way beyond our For the Record website to include multiple social channels and podcast," Stanley wrote in a recent email interview with PR Daily. "There are so many creative ways to reach our priority audiences when we really lean into the unique power of each channel and think about it as a broad ecosystem working together."
While Spotify has the advantage of having a cool product the general public is inherently interested in — it is, after all, where all your favorite music and podcasts live — the lessons they've learned over the last five years of brand journalism are applicable for a wide variety of brands and industries.
How to build a brand newsroom
When For the Record launched in 2018, it was tasked with serving a huge range of audiences from journalists to creators to financial stakeholders to people who love "Crime Junkie."
But over time, Spotify began to implement more segments to meet each of these groups on their own terms. This resulted in several sub-sites aimed at different audiences — Life At Spotify, Spotify for Artists, Spotify for Podcasters, Engineering at Spotify — as well as additional social channels with targeted content for each audience.
Stanley wishes they'd implemented these changes sooner in their brand newsroom journey.
As a company that's all about listening, podcasts are also a vital part of their overall communications strategy and are integrated directly into For the Record and the sub-blogs, offering an auditory experience for different audiences, with the For the Record podcast aimed at business types and investors, Discover This aimed at consumers, and Mic Check for younger listeners seeking to discover new music and content.
Social media is also a key driver to the newsroom — but it also serves as a hub for earned media.
"A lot of our content on For the Record is also part of a broader communications strategy for an announcement or campaign so earned media coverage often drives back to For the Record for more details," Stanley said.
The content itself is created by a "small but mighty" editorial team. "This team works hard to deliver content daily and is made up of experts in the space from former audio producers and journalists to social experts and much more," Stanley explained. They also draw on subject matter experts, writers, multimedia producers, graphic designers from across the company to flesh out offerings.
No single story better shows the integrated nature of the blog than its approach to Spotify 2022 Wrapped, the ubiquitous readout of each user's listening habits that takes over social feeds towards the end of the year.
A visual takeover and deeper features led the blog, while the Discover This podcast fulfilled Spotify's auditory mission with interviews with popular creators and live reactions, Stanley said. Finally, owned social channels spread the content far and wide through fun, innovative sharing.
"We've experienced year-over-year growth on all channels and significant engagement, so we feel like that's a strong metric of success and we're on the right track," Stanley said. And while reach is a critical metric, Stanley said that creative content is equally important.
Tips for getting started
Stanley offered four tips for other organizations looking to start brand journalism initiatives.
Align priorities early.
Get leadership and stakeholder support.
If your project is a web platform, invest in technology and user experience.
Priorities like audience and topics to cover can serve as a filter on what to cover and what doesn't need to be a stand-alone story.
Whether you're one of the biggest music apps in the world or a staid B2B organization, these tips will serve you well when telling your story.
Allison Carter is executive editor of PR Daily. Follow her on Twitter or LinkedIn.
COMMENT