Biden and Harris overcoming image obstacles, CEO goes off on LinkedIn and more    
Plus: Dropbox is laying off workers and chasing AI.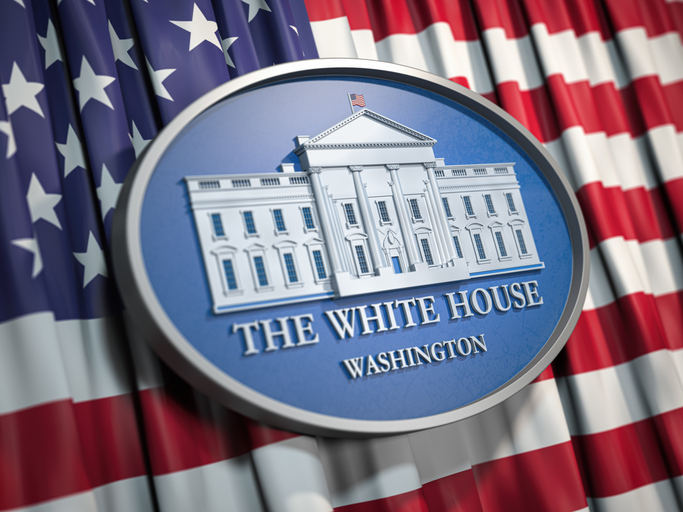 Jerry Springer, the controversial talk show host and former Cincinnati mayor died, at 79. His legacy was built on pure chaos and sensationalism with his eponymous show, Yahoo News reported.  
Whether you loved or hated "The Jerry Springer Show" (or snuck watching it as a teen, guilty), no one could deny the hold that it had on the nation during its nearly 30-year span. The drama-filled talk show even beat out Oprah Winfrey in the ratings, according to the article.  
Springer described his raucous show as "escapist entertainment," though some said it harmed society, the article adds.  
But we undoubtedly recognize that Springer kept evolving his professional brand, which we can all learn from. Whether as a mayor, talk show host, judge or simply being himself, he defined an era of entertainment that will live on. Thank you for the memories and meme-worthy material.   
Biden and Harris work on issues 
With President Joe Biden in the race to win a second term, the country's aging leader is also looking to boost the image of somewhat unpopular Vice President Kamala Harris, Axios reported.  
Biden, 80, is facing his own popularity issues, too, because of his age.   
White House officials are helping Harris to improve her "underwhelming poll numbers."   
Harris, who has not had a communications director since January, has faced public scrutiny after she fumbled answers in some interviews during her tenure.  
"Harris' allies point out she has faced sexism and racism, and argue that the White House has not helped her enough," according to the article.  
Harris spokesperson Kirsten Allen said in the article that work is underway and "our teams have been focused on lifting up the priorities of President Biden and Vice President Harris as they build a future where every person in our nation can thrive, and will continue to remain focused on this work together." 
Why it matters: In Biden's run for president, he is communicating to the public that he and Harris are in lockstep in their moves as a united front. Harris' image is heavily featured on his website and in his campaign announcement commercial, reminding America of who their leaders are and could be. Also, West Wing leaders are putting Harris in front of big topics for Democrats like "infrastructure spending and abortion rights" according to the article. Putting Harris at the forefront of these issues and keeping her in the minds of Americans could bolster her image in the long run as officials attempt to downplay her gaffes. We'll see if the efforts to boost Harris and Biden's image in time for the upcoming election were well worth it.   
Mobile consumer trends  
The 2023 Mobile Consumer Trends Report talks about the importance of brand success and using mobile messaging to connect.   
The survey delved into smartphone usage and found out how consumers connect with brands on their devices. According to the report, more than two out of five smartphone users would let brands have their data for more customized customer service options.   
Almost 70% of consumers receive text messages and mobile push app notifications from a brand on their device. Almost half of consumers don't purchase from brands that have shipping costs but would buy from them in person. Also, over half, or 54%, of mobile device users have or plan to use their phones to redeem store-branded offerings and coupons, per the survey.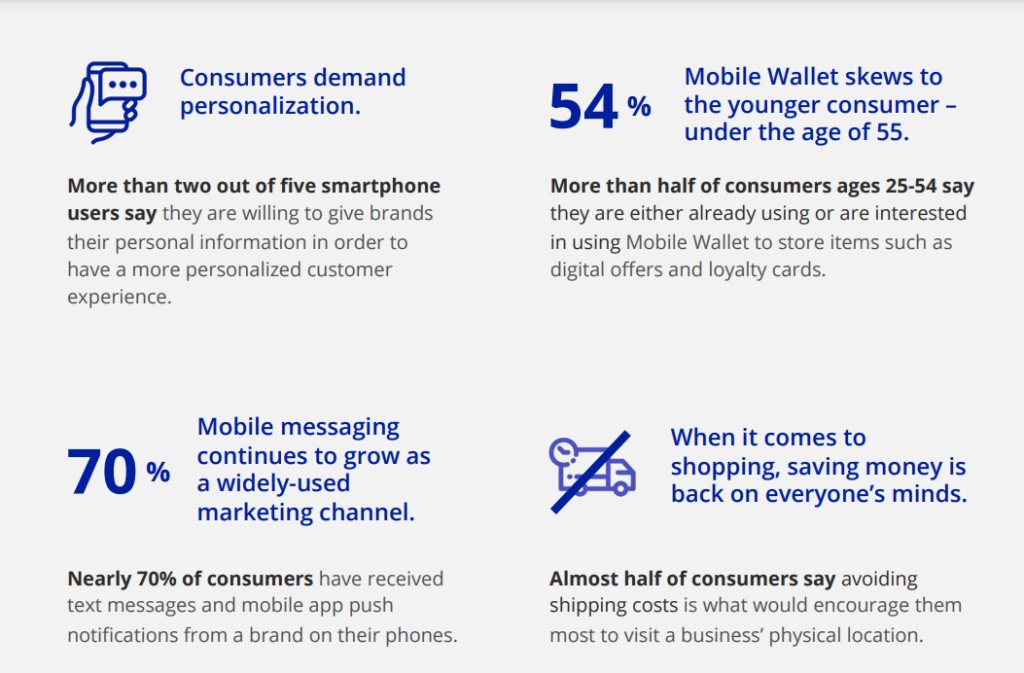 Why it matters: There is a big opportunity to connect with consumers on their mobile phones. Customers are willing to hand over their data – a treasure trove for any communicator – in return for a few perks. Don't pass up that offer.  
Dropbox lays off hundreds in the shift to AI  
Layoffs came for 500 Dropbox employees, or 16% of its workforce, The Verge reported. 
 In a message, Dropbox CEO Drew Houston said that the staff reduction will pave the way for developing an AI unit for the company.  
Houston said that while business has been good, growth has stalled, partially because of the economy.  
"As a result, some investments that used to deliver positive returns are no longer sustainable," he said in the letter adding that AI is here.   
"We've believed for many years that AI will give us new superpowers and completely transform knowledge work," Houston noted. "And we've been building towards this future for a long time, as this year's product pipeline will demonstrate. The opportunity in front of us is greater than ever, but so is our need to act with urgency to seize it."  
Why it matters: AI's hype and momentum continue to build as more businesses look for ways to leverage it. Houston expressed in the note how ideally instead of layoffs, his company would move employees from team to team –but this time it's different as they need new AI-based skill sets.    
As organizations consider getting on board with AI and letting go of employees in the process, consider how you are communicating the change to current employees. As you're expressing the need to pivot as Houton did, be sensitive in your approach while acknowledging the need for something more. There's no simple way to cut ties, just prep for the conversation in case it comes.   
Olive oil CEO goes viral for all the wrong reasons 
Graza CEO Andrew Benin went viral for blasting a competitor on LinkedIn for creating a similar oil bottle, which he later apologized for, NBC News reported.  
Benin was not a happy camper after posting about another olive oil company's product, which he described as a "copycat." Brightland CEO Aishwarya Iyer was the target of Benin's tirade, who he said copied his product. He also expressed his displeasure with another company that allegedly attempted to buy his company's oil bottle and other proprietary information. 
He voiced his opinion about the "blatant disrespect," which went beyond LinkedIn and on Twitter and TikTok, too.  
Benin expressed his regret for reacting negatively and posting about Iyer:  
I want to apologize for letting my emotions get the best of me.  
I was heated, and reacted poorly, and have learned from the variety of comments that everyone has left today. Thank you to everyone for your candor, and for showing me that there was clearly a better way to address all of this.  
Aishwarya Iyer, I am sorry for directly referencing you. As you can empathize with, I'm insanely passionate about protecting what our team has worked so hard to build.  
Why it matters: This is a good reminder to work with your executives to remind them when it's time to walk away and not put their every thought on social media. Still, Benin owned up to his public mistakes with an apology, while tagging a competitor. He also provided an opportunity to have consumers reach out to him to "continue the conversation" or offer their additional thoughts. His move showed maturity and thoughtfulness. While some may say "too little too late," it's never too late to do the right thing.  
Sherri Kolade is a writer at Ragan Communications. When she is not with her family, she enjoys watching Alfred Hitchcock-style films, reading and building an authentically curated life that includes more than occasionally finding something deliciously fried. Follow her on LinkedIn. Have a great PR story idea? Email her at sherrik@ragan.com. 
COMMENT
Tags: Biden