Big Brothers Big Sisters of America's CCO: 'Focus your growth based on your strengths'
Dvon Williams shared books to read, lessons in leadership and advice for the future as this comms pro enters a leadership role with one of the most recognizable charitable groups in the US.
For Dvon Williams, the incoming chief communications officer for Big Brothers Big Sisters of America, a new role marks a return to the workplace.
Having left the industry to focus on family, the choice to come back and have an impact with the storied nonprofit is a great lesson for communicators thinking about their careers. Life isn't always linear and big opportunities can come into our lives at exactly the right moment.
We caught up with Williams to discuss what her work is like, how she finds balance and well-being amid a chaotic news environment and what she sees as the key to the future of communications.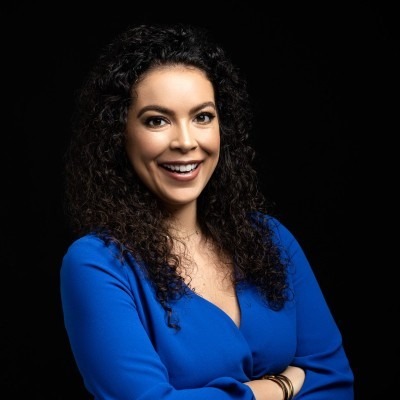 Here's what she had to say:
1. What's your favorite part of your morning routine?
Williams: As a mother of two toddlers and wife to co-founder of Creative Theory Agency, morning routines can be hectic and don't always go as routine each day. However, one thing we try to maintain is breakfast time as a family.
It's meaningful time before we all buzz off our separate ways – time to connect provides balance and is an important part of my routine to ground the start of my day.
2. Who's the most important person you talk to every day?
Williams: My husband, hands down. Being in the same industry helps in being able to understand my work and bounce ideas off of each other. He's often my first person to brainstorm with.
I'm also fortunate enough to have a supportive network that I connect with daily. My best friend, my mentor, and my mom are all on speed dial and support me in all aspects of life as I juggle career, kids, and all things happening in the world today.
3. What's the biggest challenge you've faced in your career?
Williams: The biggest challenge I have faced was when I decided to leave the workforce a year ago. It was a harsh reality to realize that given the circumstances out of my control, I had to pause my career and focus on what mattered most—myself and my family.
The decision to go back to work was one I had to evaluate closely, but the opportunity to work with Big Brothers Big Sisters of America was something that spoke to my personal and professional purpose. I'm looking forward to the work ahead in supporting BBBSA's mission to make a lasting impact on the lives of young people through mentorship.
4. What's your best book or podcast recommendation for PR colleagues?
Williams: I have two: One is "Spin Sucks: Communication and Reputation Management in the Digital Age." Since starting my career in PR, I've always been an advocate for authentic, truth-telling communications, even if it's hard truths. This book is a great resource to continue navigating how companies, no matter corporate or nonprofit, are engaging with their stakeholders across all platforms today as consumers have much more access and engagement with brands than ever before.
Second is "Professional Troublemaker" by Luvvie Ajayi Jones. This book is a fun read full of Luvvie's wit coupled with a motivational message on how to use our voice for the greater good and not let fear stand in the way of your big ideas, voice or aspirations.
5. What's your favorite tool you use regularly for your work?
Williams: A fun tool I was recently introduced to is Mural, it's a brainstorming app. Think group brainstorm with flip charts and post-it notes, but digital.
It is a great way to switch up virtual brainstorms, get everyone engaged, and capture notes without having to rewrite everything!
6. Are you in an office/remote or both? What do you like (or dislike) about your current setup?

Williams: Big Brothers Big Sisters of America is headquartered in Tampa, so I'm fully remote from my home office in the D.C. area.
I've grown accustomed to working remote over the past few years and appreciate having the extra time and ability to juggle home and work (I usually take 5:00 p.m. calls from the kitchen as I prep dinner). However, building relationships and connections with colleagues takes more time and technology when remote, so that's the part I miss.
7. What's one trick you use to promote well-being, make yourself feel good at work?
Williams: Allowing myself space on my calendar. It's something I've seen leaders do throughout my career and I learned quickly how being intentional about giving myself time makes me feel better and more productive.
I have a standing block on my lunch hour, and I book 15-minute windows throughout the week that allow me to either catch up on tasks, take a breather, stand up and get some fresh air. It's a game-changer especially when working from home.
8. What's the best advice any one has ever given you in your career?
Williams: Focus your growth based on your strengths, not the areas of development.
Oftentimes women, especially women of color, focus on what we need to get better at because we are conditioned to feel like we must to be the best in every aspect of what we do before we can reach the next level. Instead, focus your career on what you know you're good at, lean into it, and own what you bring to the table.
COMMENT