British Red Cross encourages engagement with social media press kit
The website provides key messages in bite-sized pieces and packages the organization's campaigns in ready-to-share posts.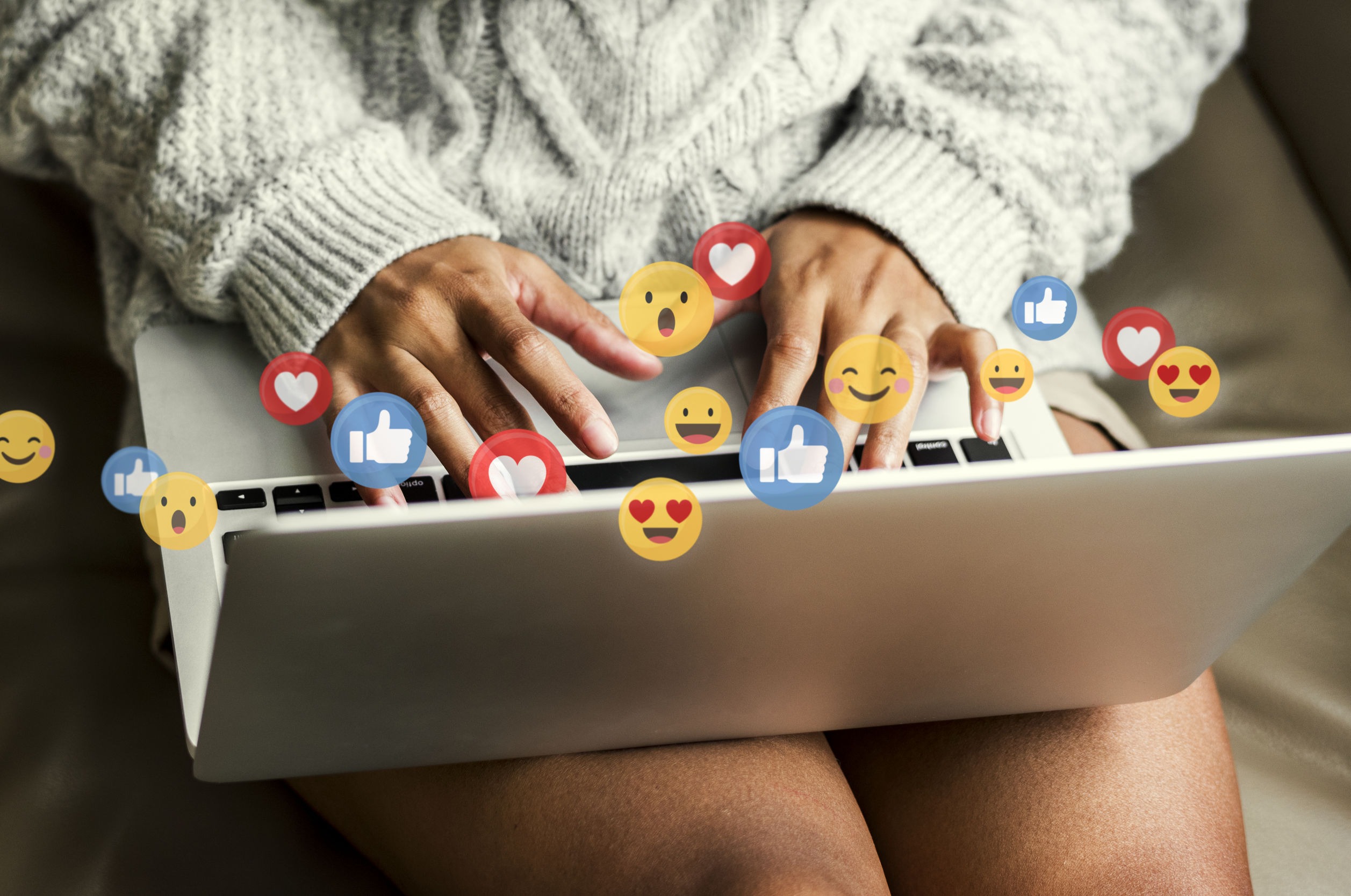 The British Red Cross recently celebrated its 150th anniversary—and celebration messages were wedged between inspiration for kindness, anti-racism resources, information about COVID-19 and more.
Nana Crawford, social media manager for the British Red Cross, shared on LinkedIn that the British Red Cross harnesses a social media press kit to share crucial information as well as its efforts and milestones, all while encouraging engagement online:
A quick look at its social media press kit provides an excellent example of content catered to a digital-first audience as well as takeaways for making your efforts more sharable.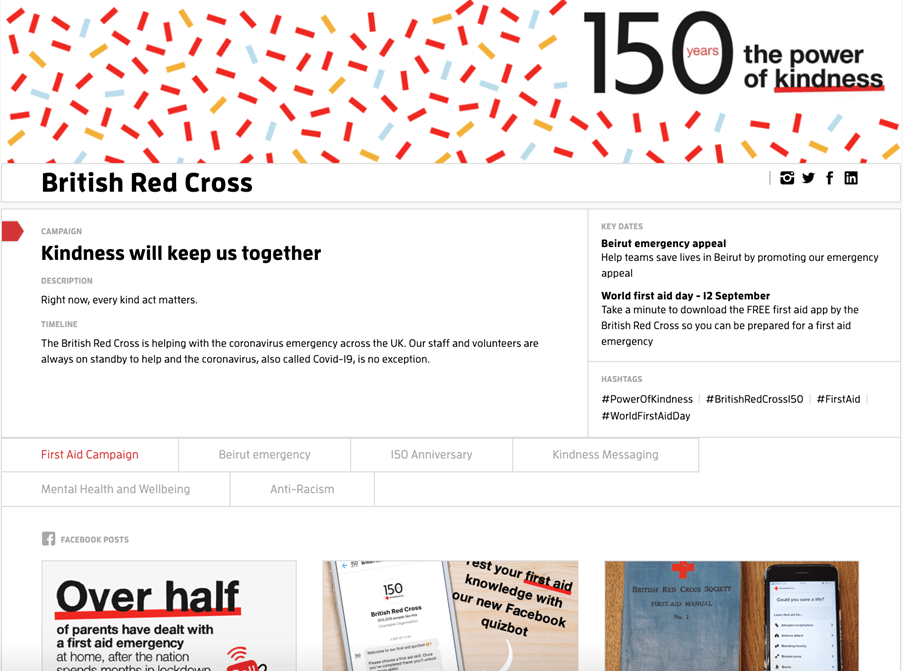 Visitors are greeted with the organization's featured campaign, key dates (including holidays), current hashtags and the British Red Cross' social media accounts. The featured give even the briefest of visitors a quick snapshot of efforts as well as must-know information.
Nestled under the feature spot are six tabs, each a different campaign or emergency (such as Beirut relief efforts). Each of these tabs leads visitors to sharable social media posts you can share on Facebook, Twitter, Instagram or LinkedIn.
Here's an example from its anti-racism campaign: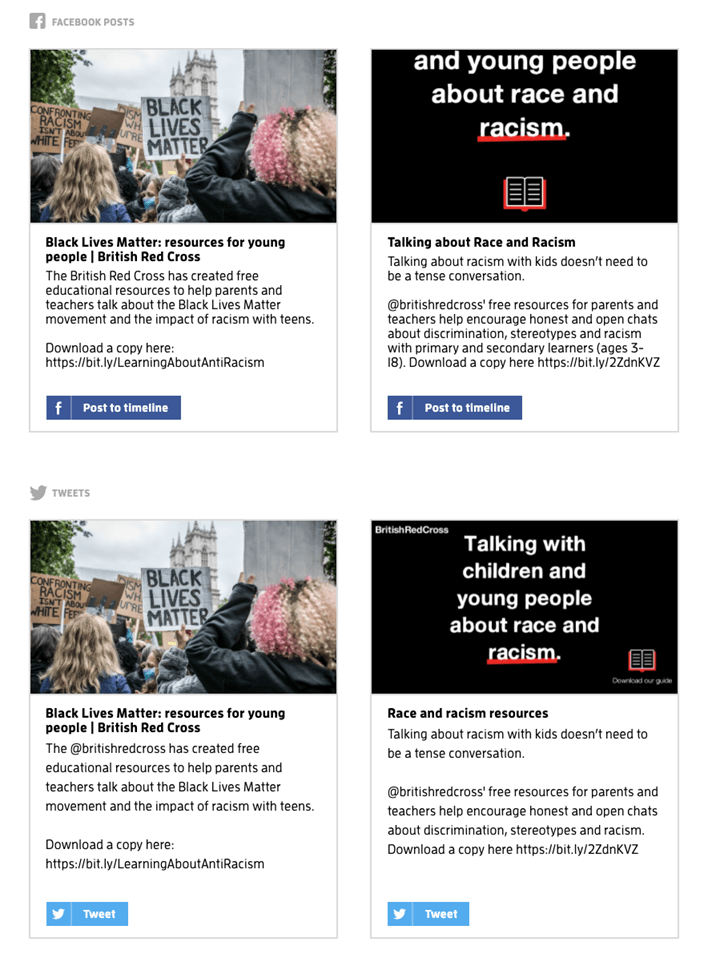 Twitter and LinkedIn posts are directly shared with the platforms through a third-party API, meaning users need only sign in to allow the site to connect with their profile and click "tweet" or "post" to share.
For Facebook and Instagram posts, British Red Cross breaks things down into a few simple steps, offering the video or image to download and text to copy and paste. It also offers the option to email yourself the post, for sharing on social media at a later time:


The press kit highlights the organization's understanding of social media user behavior and digital content best practices. All of the information is brief and, where possible, visual. You can skim the text on in the featured sections and quickly understand important efforts and current messages. By gathering the hashtags into one spot, visitors aren't left searching for them—which leads to many ignoring them completely and using their own.
Visitors can also easily see bite-sized information on a specific topic with one click, accessing one of the tabs.
By packaging each social media post tailored to the platform, you can increase the chance of visitors sharing those messages online, as well as ensuring the correct information is shared in your distinctive brand voice. This can be helpful for journalists, influencers and brand advocates, but is even more powerful for employees, enabling them to more frequently share your organization's messages.
When creating social media content, consider putting together an extra post or two and sharing it on your website, in a blog post or in a press kit similar to British Red Cross'.
Don't forget to prominently display your social media profiles and remember, the top right corner doesn't require people to scroll. If there's a simple call to action—such as, "Help teams save lives in Beirut by promoting our emergency appeal"—treat that as a lede and prominently display those key messages. Make sure you share your hashtags often, especially if you want people to use them. Place them in your emails, press releases, blog posts and on images, as well as within the bodies of your social media posts.
Are you using social media press kits? Share what's working for you in the comments below.
COMMENT