Can corporate communications stay in the spotlight post-COVID?
After a year of intense disruption, engagement with brands from both internal and external audiences has risen dramatically. Will the gains remain once the crisis fades?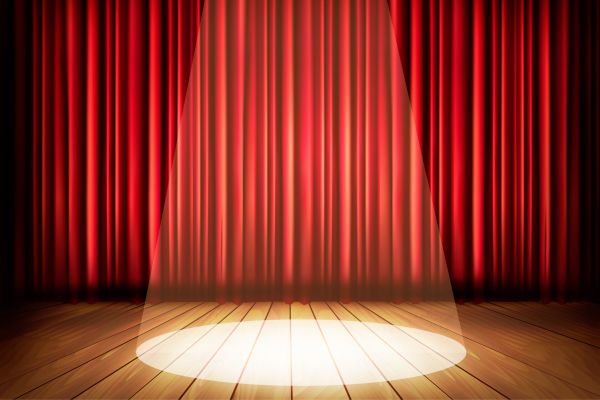 Over the last decade, PR pros became enamored with words like omnichannel, PR-led creative and disruptive marketing. Harboring dreams of Cannes Lions and huge marketing budgets, agencies pivoted resources toward consumer marketing. Then on one March night in Oklahoma City, everything changed. Corporate affairs became fashionable again. As PRovoke Media put it:
"…it is painfully clear that the agencies that are surviving best amid this year's chaos are those that bring industry-leading expertise in such areas as corporate reputation, crisis counsel, public affairs and employee engagement."
As COVID-19 presented an opportunity for corporate communications to truly contribute to public health efforts in a meaningful way, organizations rushed to call agencies for help with corporate reputation, internal communications and crisis communications. Someone had to reassure the employees. Someone needed to communicate what to do in the event of a COVID-19 outbreak. Someone had to explain the new operational processes and procedures to staff, vendors and media outlets alike. And someone had to expedite the cadence of communications to public officials to near real time.
The pendulum swung back, hard, to an old standby: corporate comms and its suits, process documents, strategy decks and employee memos. As we look ahead to a post-pandemic world, it's tempting to think brands and organizations will remember this and maintain this emphasis on corporate communications.
History tells us otherwise. The pendulum will swing back toward those sexy consumer marketing programs yet again. Budgets will not only shift back toward performance marketing, consumer marketing, social media advertising and other ROI-driven activities, they may even increase to compensate for time spent out of market.
But that doesn't mean corporate communications will go back to where things were in 2019. The past year and all of its high-profile challenges—public health, social justice, climate change—reminded us of the value of consistent strategic corporate communications programs led by senior experts. Now that they're in the spotlight, corporate communications pros at agencies and brands should take advantage by staking their claim to the executive support, budget and resources they need to maintain their pivotal role. To do this, they should apply the techniques their counterparts on the brand marketing side of things have used for years to increase their budgets and influence in the boardroom:
1. Spice up your work with more photos and graphics.
Compare a project pitch or proposal created by the consumer PR team vs. one created by the corporate comms team. One looks like a term paper, filled with jargon and a lot of extra words. The other includes photos, charts and graphics, outlining consumer-driven ROI. Which one do you think will grab the attention of the decision-maker? Which one are you more likely to set aside to read later?
2. Come up with your own ideas.
It's never been easier to find case studies of "best practices" and "lessons learned" for whatever problem you're trying to solve. There's sometimes less risk in following what someone else has already done, but when you rely on what's worked for someone else, you've made yourself a commodity, a replacement part. Why pay top dollar for expertise if all I need to do is Google the best practice?
Instead of trying to find out what worked for someone else, start coming up with your own ideas for how to address your company's unique problems—understanding that there arguably is no existing plan for what brands have faced in 2020.
3. Commit to those ideas, and sell them.
Any creative will tell you it's not hard to come up with a good idea. Anyone can do that.
The real value lies in people who can get that idea into the final presentation deck, get executive buy-in, secure the budget and get final approval to execute. Stop saying: "That's great, but we could never do that." Stop letting the bureaucracy kill your ideas before they even get started.
4. Connect the dots to show your value.
Marketing does a great job at marketing itself. Teams create shiny, shareable video case studies that tell the story of the challenges they overcame and the results they delivered. They point to data that show that for every single dollar invested in consumer marketing, they delivered three, four or even five times that in sales.
Corporate communications, on the other hand, is too often viewed as an admin expense. Corporate reputation leaders should take advantage of the spotlight and create compelling case studies and stories that demonstrate the ROI of what they have accomplished.
By nearly every measure, 2020 has been a terrible year for agencies and marketers. Corporate PR has been one of the few bright spots. This is a golden opportunity to completely reframe the value of corporate communications.
Steve Radick is a senior vice president and senior director at BCW, one of the world's largest full-service global communications agencies. You can connect with him at www.steveradick.com, on LinkedIn or on Twitter.
COMMENT
One Response to "Can corporate communications stay in the spotlight post-COVID?"
Ronald N. Levy

says:

Steve Radick may be too modest. What has made BCW and PRovoke Media so eagerly sought-after by savvy accounts are three motivations.

1. Justified FEAR that a PR crisis can almost emasculate a major company's asset value and earning potential.

.2. Admirable economic LUST for the increased corporate earnings and asset value that skilled corporate communicators can bring in.

.3. Hunger for profitable IDEAS that PRovoke Media reports on and that BCW
helps accounts to use for protection from crisis damage and for increasing the power of a client's hunt for sharply higher earnings.

PRovoke has been reporting, since even before editor Paul Holmes—a dean of worldwide PR journalism—lost his English accent, on how major accounts are going after these achievements, and BCW is cherished by clients who are guided by BCW to make the achievements happen.

Maximum success comes from wisdom about not just "what should we say" but "what should we BE." An account becomes known not so much for the speeches of corporate leaders as for their actions that address the question of how a company can do genuine corporate heroism.

If you make your company known for not just its products but also for a major thrust to protect the public's health or wealth, PR wisdom is that the public will be on your company's side. If activists try to yell accusations about you after you attain corporate hero status, it can seem as ridiculous as yelling that you deserve a parking ticket.

In the marketplace your corporate heroism work can give 100 million or more Americans an added reason to favor your products over others. Your corporate PR work can make your Human Resources department more successful in attracting the genius-level employment candidates that everyone would love to
bring in. And help your lobbyists to get or avoid laws that could mean big bucks for your earnings and market valuation.

Skilled corporate PR work can also rocket a PR career upward which is one reason Paul Holmes has been so successful at gaining a devoted readership and why brilliant corporate communicators like the BCW teams manage to grow and help clients grow even in difficult times when other firms are shrinking or worse.

Not just oil but avoiding troubled waters is what has helped Saudi Arabia and other Mideast countries to survive and thrive despite setbacks while other countries suffered turmoil. Saudi Heavy Industries was one of Harold Burson's early accounts that the PR firm helped make a genuine hero to publics. Achievement: creating widespread awareness in America that Saudis have not just oil and sand over there but national leaders there who help make life better here.

Owens-Corning Fiberglas was the subject of seriously threatening congressional and Justice Department investigations that dissipated when Burson-Marsteller's top people helped prevent O-C's success from bottoming out. Investigators and prosecutors are more inclined to go after bad guys, not corporate heroes.

It could pay to focus on what an account can DO to earn public adulation plus the public protection that is gained by corporate heroes. Can you earn fierce public loyalty by curing cancer? That impossible-sounding achievement actually happens regularly to forms of cancer thanks to the successful research teams of Dr. Andrew Zelenetz and others at places like Memorial Sloan Kettering Cancer Center, and companies can sponsor anti-cancer studies that do this. In corporate laboratories in some companies, product safety is being enhanced by "torture testing" products to maximize durability and efficacy.

An important determinant of such corporate success is focus on not just "what should we say" but "what should we be." Stimulated by reports in PRovoke Media and PR Daily, and guided by programs of BCW plus other great PR firms, more and more accounts even in these tough times are reducing the fear of damaging PR crises, and increasing exhilarating growth in earnings and corporate value.