Challenges and opportunities: The PR landscape in Brazil
The nation is large and digitally savvy — but is beset by inequality and barriers.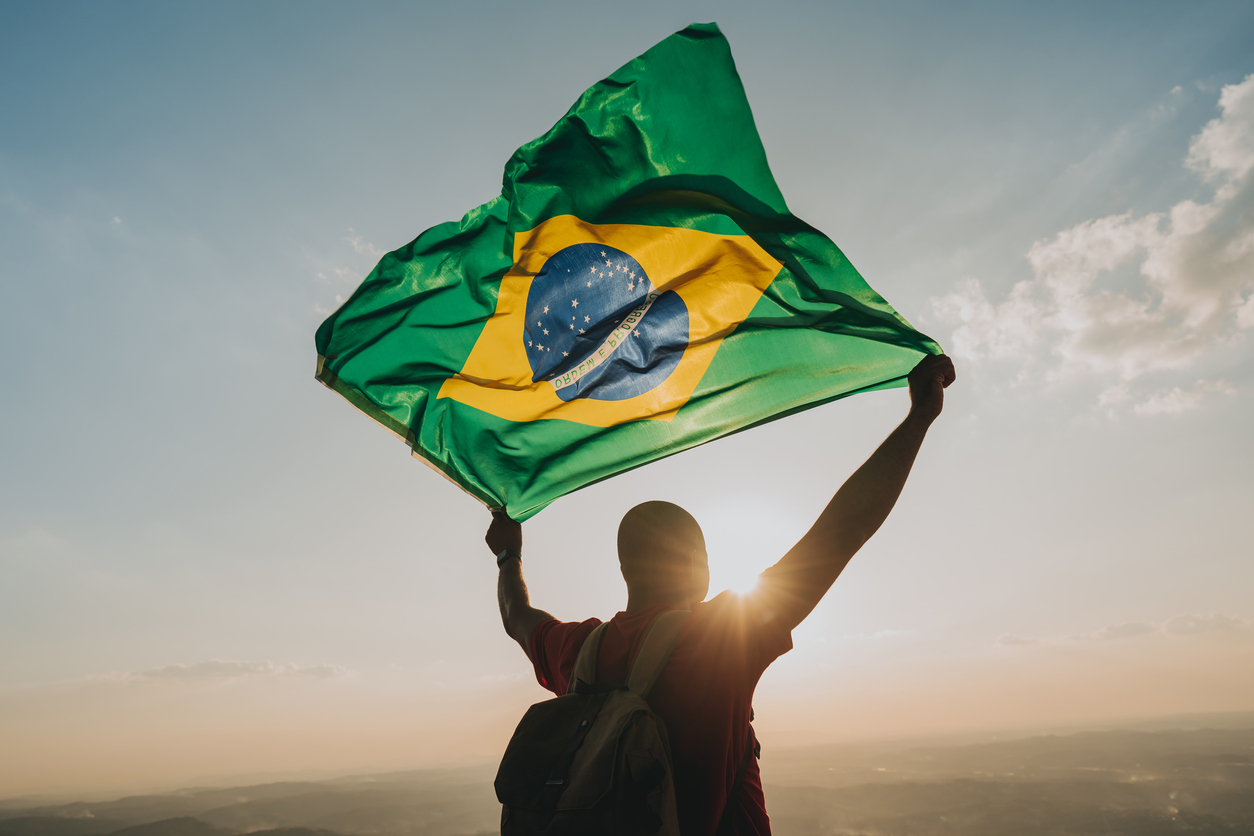 Brazil is a large, attractive market for foreign companies, but it can be a challenging business environment. Silse Martell, founder of the Smart Group of Agencies, recently responded to questions from PR Daily about what it's like to do business in the growing nation. Her answers have been lightly edited.
1. Why is Brazil a difficult country to do business in?
Brazil is notorious for being a tough market for international players. Not happy to admit that, but the World Bank ranks us 124 out of 190 countries in ease of doing business. If you ask economists, they'll say the major villains are bureaucracy, tax complexity, economic and political instability, inequality, import barriers and high cost of labor with laws that are biased against employers. All these factors combined make Brazil an expensive country to operate.
For the PR business, this means that agency fees tend to be higher than you'd expect, compared to other developing markets. For example, well-established agencies may charge average monthly fees of US $5,000 for limited, basic media relations services. This often surprises first-time international PR buyers who think they might be able to buy more with US dollars.
2. Why is Brazil a promising country to do business in?
I suppose the easy answer is the sheer size of the market. Brazil is the 9th largest consumer market in the world, bigger than Italy, Canada, Australia and Mexico. We're a population of over 210 million, highly concentrated in urban areas.
Size matters for traditional companies that need to expand, and particularly for startups. We're big enough for most startups to grow and become unicorns in a short amount of time. We have so many examples of unicorns that grew exponentially in Brazil and are now expanding to other countries, such as the Brazilian Nubank, the world's biggest digital bank, Stone, a Brazilian payments company, and so many others.
But there's more to Brazil than its size. Despite all the major hurdles you go through operating in a developing market, amidst all the inequality, there's a vibrant urban population that is hyper digitally connected and avid for trying new products.
Something PR professionals should know about our market is that the average Brazilian is not brand loyal. In fact, a recent study published by Google found that 64% of Brazilians don't have favorite brands and choose products based on price and personal values.
I see this as good news for us in PR. There's a lot we can do to demonstrate how crucial our work is in Brazil.
3. What is unique about the Brazilian media landscape? What should brands know?
Maybe the first difference one might notice from a US media relations perspective is that there are fewer media outlets. In the US, for example, you'll have national media, then each state and city, big or small, will have several media outlets, daily newspapers, business journals, local magazines and local TV and radio shows.
In Brazil, we have 14 major cities with over 1 million people. Each of them does have their own media, but the influence of local media is quite low and business news placements are tougher to get. At the end of the day, every PR person is pitching the same four or five national papers, so pitch creativity is a must.
Secondly, it's worth mentioning that it's tough to get media placements on TV or radio stations without paying for advertising. At the same time, digital has given us a wealth of opportunities with niche media outlets expanding in relevance, new media platforms emerging in a variety of formats, such as podcasts, newsletters and blogs.
The fourth difference may be obvious, but important, nonetheless. Only 1% of Brazilians speak English. This means that a brand must produce a great deal of content in Portuguese to be found in searches. We've found that quality blogs with proper SEO are super helpful, especially when distributed and promoted through social media. They generate awareness, web traffic and attract qualified leads for both consumer as well as B2B brands.
Last but not least, Brazilians are crazy about social media. We're the No 3 country in social media usage (behind India and Indonesia), No 3 market for Google, No 2 in WhatsApp subscribers, No 2 in number of digital influencers. If you Google about it in Brazil ( in Portuguese, of course), chances are there's an influencer talking, dancing, singing  or expressing opinions about it. So, PR campaigns must include all of those elements.
4. What are some effective tactics for getting media coverage in Brazil?
Well, just like in any other market, pitch creativity rules.
For example, recently one of our teams had the challenge of placing stories about a cybersecurity client in the middle of our first carnival after the pandemic. I'm sure you've seen pictures of millions of people dancing on the streets. Not surprisingly, during this time of the year, the media is also focused on covering carnival celebrations. Then the client shared that pickpockets were innovating their "business" by surreptitiously carrying small payment machines and touching people's back pockets, where most people keep their contactless credit cards while
dancing the night away. The team pitched interviews with the company's executive giving cybersecurity advice during carnival. The story appeared everywhere, even on two TV shows, which is a rarity in Brazil. So, it takes creativity.
Also, because we have very few impactful daily newspapers, journalists tend to demand exclusives even for basic business stories.
5. How do young people get news and information in Brazil?
Social media is the No. 1 source of news and information in Brazil. Our top six social networks, in order of number of subscribers are WhatsApp, YouTube, Instagram, Facebook, TikTok and LinkedIn.
6. Anything else you'd like to add about PR and media in Brazil?
I would say it's important for US companies to know that most PR agencies in Brazil are mostly focused on media relations only. Social media is usually handled by digital marketing agencies, so much so that some of the larger agencies have purchased smaller digital marketing firms.
But as it's true in most markets, I believe it's about time for PR professionals to demonstrate our expertise in creating integrated campaigns that include media relations, digital marketing and even a growth mindset.
We can and should assume our deserved spot in the customer journey and prove how valuable we can be when given the opportunity to plan and execute integrated programs. We can and do help companies attract, engage, and retain customers, from awareness to recommendation. As PR professionals, we just need to sell this concept more effectively. This is crucial, particularly in a country in a hurry for performance and results, such as Brazil.
COMMENT