Chris Rock addresses the slap, ChatGPT competitors boom and more
Plus: The power of the air fryer.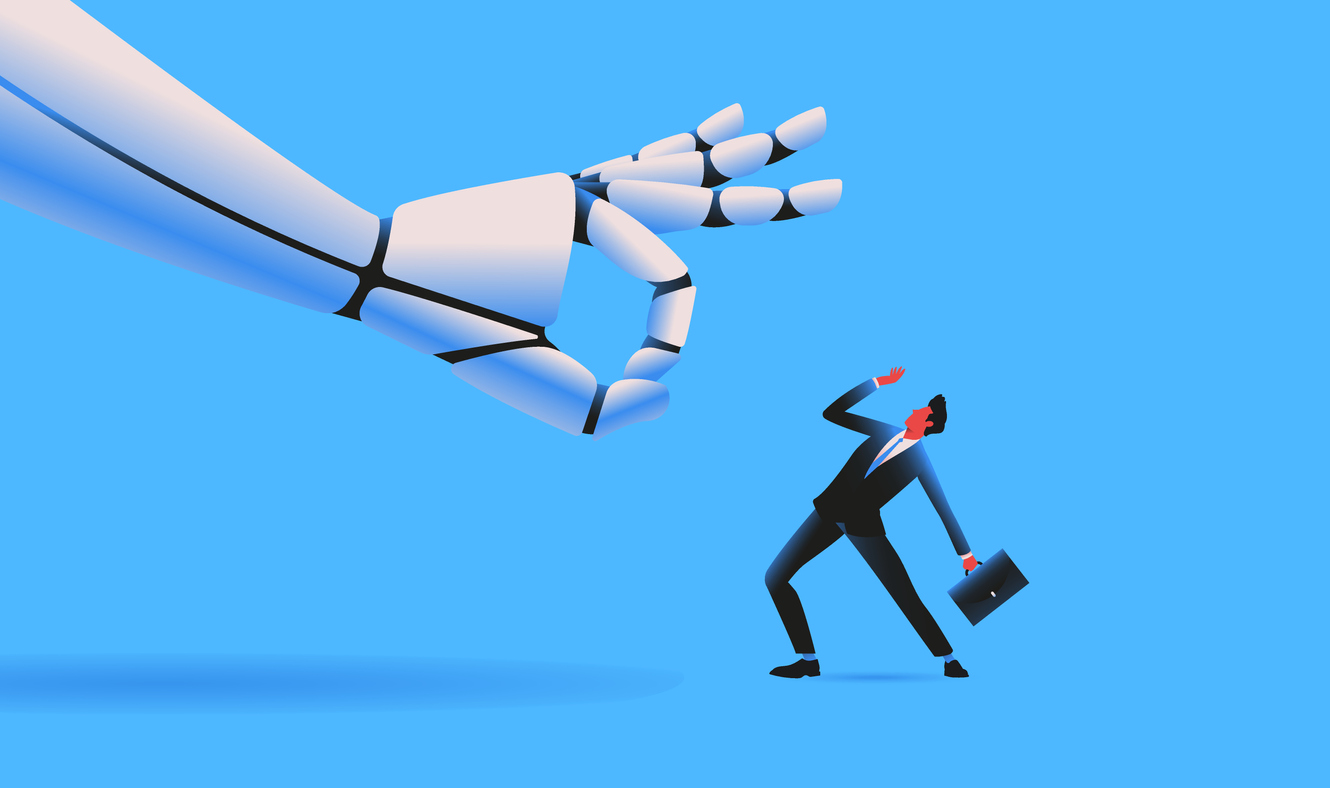 Chris Rock has finally addressed the slap heard 'round the world.
The comedian used his Netflix live special "Selective Outrage" to hit back at Will Smith, who struck Rock during the 2022 Oscars.
Rock had previously declined to speak on the incident, saying he would talk about it when he was ready. Being ready took nearly a year.
Throughout the portion of the set that focuses on the slap, Rock frames himself as the underdog, Variety reported — "Will Smith is significantly bigger than me. We are not the same size. Will Smith does movies with his shirt off. You've never seen me do a movie with my shirt off. Will Smith played Muhammad Ali in a movie. You think I auditioned for that part?"
At the same time, he makes it clear that he isn't about to do a weepy interview.
"I'm not a victim baby. You will never see me on Oprah or Gayle [King] crying. You will never see it… It's never going to happen."
Why it matters: Rock took an unconventional choice in waiting so long to address one of the biggest news stories of 2022. In doing so, he made the Netflix special — for which he was reportedly paid $40 million in a two-show set — a must-see. He bet on himself rather than giving the exclusive to Oprah or another second-party source, as he himself noted.
Yes, Rock took some swipes at Will Smith and his wife, Jada Pinkett Smith, whose honor Will Smith was defending with the slap. But overall, he made sure to frame himself in a way that fits in with his branding: a guy doing his job who was hit by a much bigger bully. He told his story in his way (we can't quote most of it due to his trademark profanity), on his terms and on his timeline.
ChatGPT competitors line up to take down the original
The name "ChatGPT" has become synonymous with the clever AI bots who are doing everything from writing code to writing recipes and planning your next vacation. But while ChatGPT may have been the first to burst onto the scene, many are waiting to dethrone the king.
The Verge has identified seven major competitors (and several smaller players) in the AI generative text space.
The whole article is worth reading, but here's the lowdown on a few of the biggest names in tech.
Microsoft: Microsoft is already betting big by incorporating ChatGPT into its Bing search engine. The integration is the first search/AI mashup to make it to market, but it's also generated bad press for occasionally being a bit, um, insane. However, when we went hands-on with the tool, we found it to be a big improvement over the standard ChatGPT.
Google: Google's challenger, named Bard, isn't yet available to the public, so we have few details. However, it's already notorious for making a factual error during its first rollout. Its rollout is expected in "coming weeks," The Verge reported.
Alibaba: The Chinese giant is reportedly developing its own AI search tool since 2017, but it faces some unique hurdles that could make the tool all but useless outside its home country. The notoriously censorious Chinese government is already pressuring the company to shut the tool down, concerned that it could spread unapproved information within the country.
Read more from The Verge here.
Why it matters: Remember that these are very, very early days for generative AI. We could wind up in a Betamax/VCR situation where one tool becomes completely dominant, and the others evaporate. We could wind up in an Apple/Android duopoly. Or it could be a social media-esque Wild West where a few big players dominate and more niche tools are used by smaller audiences.
Right now the most important thing is to stay loose, stay experimental and realize everything is bound to change.
How air fryers are making some companies more likable
About 60% of American homes now have an air fryer on their counters, NBC News reports. The small convection ovens work by circulating air around the food and making it crispier without requiring tons of oil. It's also especially popular for cooking frozen foods.
Now those brands are looking to cash in on the air frying craze.
While it's estimated that only about 5% of frozen foods are cooked that way, the brands are looking to make it easier for you to defrost anything in your air fryer.
Brands are adding the name to their bags to catch attention and adding dedicated directions for the air fryer, in addition to adding dedicated recipes on their social channels or hiring influencers to whip up versions.
Tyson Foods, in particular, jumped on the trend early in 2019. Its focus on the product has boosted its favorability, according to internal brand data, due to the air fryer's perceived healthier, faster mystique.
Why it matters: There are risks to tying your brand so closely to a product that could turn out to be the 2020s version of the fondue pot. But it's a calculated communications risk based on available data.
Is there a technology or trend in your field you can co-opt to add a little of its shine to your brand?
Americans think smartphones, the internet were good for humanity; not so sure about social media
We overwhelmingly see the internet (64%) and our smartphones (62%) as positive inventions for the human race.
We're not sold on social media, however.
According to a new YouGov poll, only 38% of Americans think social media is an overall good thing. Twenty-five percent said it was neither good nor bad, while 29% said it was negative.
That number changes significantly based on the age of the respondent.
Only 15% of those 18-25 see social media as a negative force, while those in their 50s, 60s and early 70s all had negative responses in the 40% range.
Why it matters: Know your audience. Don't ask your more senior audience to put a great deal of faith in social media. And be aware of the power you wield over a younger, more trusting audience.
Allison Carter is executive editor of PR Daily. Follow her on Twitter or LinkedIn.
COMMENT