Comms tech vendors weigh in on top industry trends
Our community of sponsors share their thoughts about the next big thing for communications technology.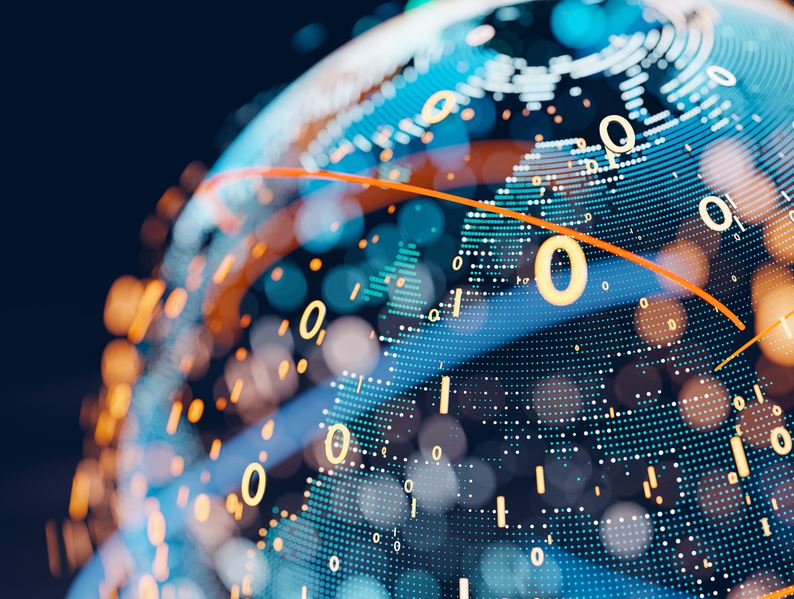 The last couple of years have proved that communicators are dependent on technology more than ever.
Not every company need or circumstance is the same, neither is budget. The common thread: Communicators need to reach audiences wherever they are. At Ragan's Tech Summit in January, communicators discussed just this, tracking how they already use technology and the potential implementation of new tools and resources.
For our recent e-book, "Top 10 Technology Trends for Communicators in 2022," we called upon some of our partners to identify the trends shaping the future of the comms industry. These partners are on the "front lines" addressing the needs of companies around the globe.
Here are excerpts (edited for brevity) of their answers to the question: What are the top three trends in communications?
Simplrr
1. Building equitable experiences. Equity in individual employee experience is a necessity for communications teams to make across their organization, regardless of where their employee base lies on the hybrid spectrum. Understanding your tech-savvy and non-tech-savvy audiences, while tailoring content to drive the same outcome across both, is an increasing need for organizations.
2. Data-driven communications. There has never been more information on audiences for communicators to make decisions. Just as our marketing, sales and product counterparts have done over the last decade, internal communicators must continue to delve deeper into audience understanding and develop the muscle to communicate with executives through valuable data insights.
3. Everyone is a communicator. The democratization of internal communication through platforms … helps each member of an organization have a voice. It will be up to communicators to thoughtfully design their practice to ensure that every voice is heard without critical communications getting lost in the noise.
PoliteMail
1. Too many video messages
2. Multi-channel communications analytics
3. Consolidation of communications channels
Interact
1. The development of employee experience (EX). Good communications improves EX by
highlighting employee work as meaningful
demonstrating strong management
creating a positive, inclusive workplace
distributing support for health and wellbeing
communicating growth opportunities
generating trust in the organization
2. The availability of coordinated curation and distribution networks.

3. Deeper integration. As companies grow and incorporate more and more elements of the digital workplace, there is a danger that company culture gets lost in a mix of third-party digital tools.
LumApps
The top 3 trends in communications right now revolve around personalization, content diversification and ubiquitous availability.
…building a mobile experience is no longer a 'nice-to-have' but a critically imperative feature, especially for frontline and deskless workers. Together, these three trends allow communicators to deliver an employee experience that will help their organization compete at the highest level and win top talent.
We're interested in tools and platforms that connect these trends together such as virtual assistant technology, employee journey automation, workplace analytics and no-code or low-code platforms that empower employees across departments.
Staffbase (Frank Wolf, co-founder and CSO)
1. An increasing role in internal comms for CEOs. "As organizations prioritize talent retention amid a tumultuous job market, internal communications will become even more important for keeping employees engaged in 2022. Crucially, CEOs must lead from the front for this to be successful," Wolf says.
2. A multi-channel approach to internal comms. "Deskless workers make up 80% of the workforce, but retention levels are low," Wolf says. "Communicating effectively with non-desk workers is critical to keeping them engaged, but until now organizations have struggled to get it right."
3. Communication will become more immediate and personal. "Blending the basics of storytelling within a digital format like video will fuel this trend to communicate more immediately while delivering very personal messages," Wolf says. "A short video that can explain a topic creatively and comprehensively is now more appealing to many employees than having to read a long article. The classic news article on the intranet accompanied by a static picture almost looks old-fashioned."
ContactMonkey
1. Greater focus on employee mental health and well-being.
Post-pandemic, mental health requires an increased focus. Over 70% of the American workforce reports feeling burnt out, while 35% attribute this at least partially to circumstances around COVID-19. Internal communicators will need to allocate more time to checking in on employee mental health and wellness, and gathering insights on what resources would best support employee wellbeing.
2. Remote/flexible work communications
At least 73% of companies are planning to shift to a hybrid work model according to Gartner. In light of this, balancing a hybrid workforce will continue to be a top priority for internal communicators in 2022. With less in-person interaction, companies will need to amp up the rate and scope of their internal communications.
3. Frequent, real-time communication
As more employees switch to flexible work, keeping employees engaged and morale high will demand real-time updates, a regular communication cadence, and open, transparent messaging. Employee SMS will become more widely used.
ARPR
1. The criticality of executive visibility. Fifty-one percent of C-suite executives say they spend more time consuming thought leadership than before the pandemic. And who do executives trust most? You guessed it – other executives. As a result, marketers should integrate their top SMEs in all communications campaigns. Social media is becoming a key trend here as algorithms now deprioritize brands in favor of individual SMEs.
Messages shared by individuals on social media get 561% more reach than the same messages shared by brands. So, don't overlook your executives' social profiles when crafting a thought leadership strategy.
2. Crisis Alert! The rise in issues management. If the pandemic has taught us anything it's that we should be prepared for a crisis of any nature at any time. Yet, according to Deloitte, less than half of board members say their companies have playbooks for likely crisis scenarios.
Businesses cannot delay the implementation of crisis comms plans any longer.
3. Integrating DE&I into comms programs. Over the past five years, organizations have placed a greater emphasis on filling newly created DE&I executive positions. These internal champions for equity and inclusion have crafted powerful programs, and 2022 is the year for marketers to begin weaving these programs into external communications. This shift will spark questions such as: "Does our bench of spokespeople mirror the diversity of our organization?" and "Are we reaching a diverse audience via our 'usual' media outlets or do those outlets have implicit bias?"
NewsWhip
1. Quantifying content engagement 
Comms professionals need to be able to gather insights rather than just receive an overload of data. Filtering the noise can be difficult, but we believe quantifying which mentions, events or narratives are important with real metrics will separate what matters from what doesn't.
2. Real-time media monitoring
Traditional media monitoring tools can't keep up with how fast consumers are reading and reacting to news, but a real-time media monitoring platform discovers new articles as they are written, and measures public engagement to that content as it's actually happening.
3. Prediction
Predictive media monitoring can transform how communicators work by detecting newly published stories and predicting their level of impact in the coming hours or days.
Firstup
Integration, orchestration and collaboration. In today's changing workplace, you need to meet your employees where they work by integrating your workplace business applications for easier access and two-way communication across your entire technology stack.
Orchestration … is about using data to target and customize your content to get the right message to the right audience at the right time and place.
Finally, it all comes down to collaboration — tap teams across your organization to work together, from comms to IT, to define and build a digital employee experience that is tailored for your company.
COMMENT